News
On the Loss of a Led Zep Tour
And Other Profundities
The world was shocked, aghast, and disgusted over November's news that Robert Plant has scuttled quite possibly the last and greatest shot ever of a Led Zeppelin reunion tour. While the other surviving members, Jimmy Page and John Paul Jones, reportedly jumped at the opportunity of a reunion, and brought aboard the late drummer John Bonham's son, Jason, to hold down the percussion, Plant did not.
In fact, Plant reportedly rejected Virgin Records tycoon Sir Richard Branson's offer in spectacular fashion. Despite the $80 million offered for a 35-date tour in three cities, and the pot sweetened by Branson reportedly offering to rename one of his Virgin Atlantic airlines' jumbo jets "Starship" (much like the Boeing 707 Led Zep toured on in the 1970s), the Golden God apparently ripped up the contract into many pieces right in front of Sir Richard.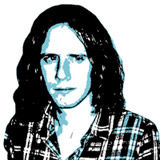 Naturally there is a wave of disappointment that one of the most beloved bands in rock history isn't going to reunite. They haven't toured in over 30 years, since Bonham's death, and haven't played together since a one-off concert at O2 Arena in London back in 2007 honoring late Atlantic Records' founder Ahmet Ertegun. The fans really wanted this.
And I, admittedly, really wanted this. I've been a huge Zeppelin fan since I was a small child growing up on a ranch in rural Montana. Having been born in the 1980s, I missed out on rock's Golden Age. The closest I've been to a Led Zep concert is listening to the story of a couple relatives who dropped acid and went to see the band in 1969 at the Fillmore West in San Francisco on the band's first U.S. tour. (One relative now denies that happened, well, the acid part, but his claim to fame of pissing next to Jimi Hendrix at the Fillmore also stems from the same trip. The other relative in question ran the lights at the legendary venue.)
After mourning a bit, sad that I'd never have the opportunity, I found that I was actually okay with Plant's decision for a number of reasons.
Before I'm burned alive in a Tandoori oven for being a blasphemer, I should explain: One, who knows if I'd even have the opportunity to go? The three alleged concert sites (New Jersey, Berlin, London) are a long way from where I'm living, and compounding that, the tickets' sky-high face-value prices would still mean they would be snapped up by ticket resellers quicker than you can say "Zoso" and the prices marked up to a ridiculous level. And much as I love "The Lemon Song," the "Bron-Y-Aur Stomp," and "Heartbreaker," I've decided against selling a kidney for the privilege of seeing them live. (And who am I kidding? No one take my kidneys; I think I've gotten something like 88 years of use out of them in 26 years.)
And, even if Plant relented and I scored tickets, I don't know that I'd really want to go. The crowd wouldn't be the loud, raucous, drunken, stoned free-for-all the band played to in their heyday. No, they'd be baby boomers wanting to relive their youth, Wall Street hedge fund techies, and other assorted drunkboats wanting to be seen more than they wanted to see the show. And frankly, if I'm going to shell out a bunch of cash for a show, I want to see a near orgy and lots of titties, not a bunch of old assholes and fiends with small screens taking selfies.
Most importantly, it wouldn't really be a reunion. Bonzo is dead, and touring would take away a lot of the mystique the band has cultivated over the years. If they still had the mojo to tour, they could have done so many, many times in the last 34 years. So why start now? It would be like the Cream touring without Jack Bruce (RIP). Bonham's crazed drums were just as big a part of the sound as Plant's howling, primal screams, Page's wailing, electric riffs, and Jones's melodic, imaginative bass.
The lost tour is a tragedy in a sense; it's a good thing in a sense, too. I can see why Plant wouldn't be down for doing it. It isn't the end of the world — I'll never see The Doors, Hendrix, The Beatles or The Velvet Underground live either; I'll live. This is probably for the best, for as a wise man once told me, you can't cross the same river twice.