Voices
Not-So-Friendly Dating
February Is Teen Dating Violence Awareness Month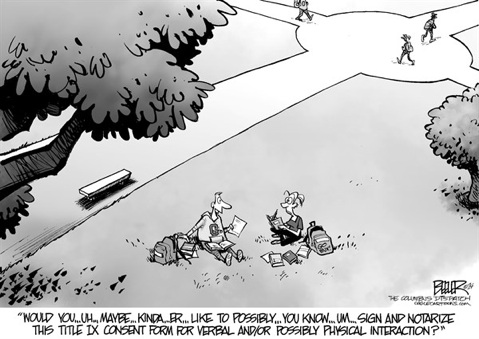 February is Teen Dating Violence Awareness Month, and Domestic Violence Solutions wants to continue the ever-important dialogue in Santa Barbara County on the importance of awareness and action toward ending the epidemic of teen dating violence that has caused so much pain in our community.
According to teendvmonth.org, nearly 1.5 million high school students nationwide experience physical abuse from a dating partner in a single year. One in three girls in the U.S. is a victim of physical, emotional, or verbal abuse from a dating partner, a figure that far exceeds rates of other types of youth violence. One-quarter of high school girls have been victims of physical abuse, sexual abuse, or date rape.
The teendvmonth.org website, which offers resources to raise awareness of this problem, also states why communities should be focusing on teenage dating violence. Girls and young women between the ages of 16 and 24 experience the highest rate of intimate partner violence, almost triple the national average. Among female victims of intimate partner violence, 94 percent of those ages 16-19 and 70 percent of those ages 20-24 were victimized by a current or former boyfriend or girlfriend. Violent behavior also often begins between the ages of 12 and 18, and the severity of intimate partner violence is often greater in cases where the pattern of abuse was established in adolescence. These statistics are profound, especially considering that about 72 percent of eighth and ninth graders are "dating."
Domestic Violence Solutions envisions a safer Santa Barbara County, a county where the creeks, rivers, and tributaries of equality, respect, and awareness pour into the oceans of self-awareness in the minds of our youth. Join Domestic Violence Solutions by volunteering, or by offering opportunities for our staff to come speak to your classrooms, sports teams, or other youth group. Together we can create more opportunities to educate youth, while invigorating them to spread the seeds of humanistic wisdom among their peers. The work is challenging; however, the spoils of success mean we have safe and well-adjusted future adults who are ready to change the tides of violence in our community.
I remember playing "tag" as a kid. Whenever I was exhausted from the game and tired, I would run toward "home base" so I could catch my breath and plan my next move. We need more home bases in our community. Together, let's create places where youth can come and take a breather, where teens can talk and hear about possibilities that makes them aware of their world, and where they have a chance to reach a maturity and understanding about relationships that will serve them and generations to come.
Dédalo Purificação is outreach coordinator at Domestic Violence Solutions. More information is available at (805) 284-4273 and dedalop@dvsolutions.org.