News
Teen Burned in 'Fire Challenge' Is Clinging to Life
Family Friends Set up Donation Webpage for Rising Medical Bills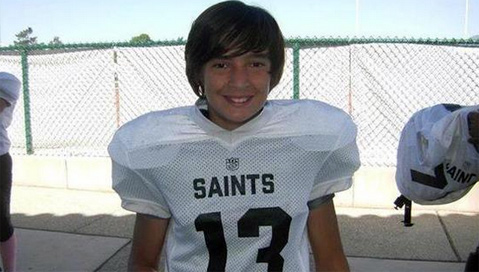 The Santa Barbara teen severely burned last week after reportedly taking part in the "fire challenge" is clinging to life, said family friends, who have set up a donation webpage for his medical care.
The 14-year-old junior high school student suffered serious burns to his chest, stomach, back, hands, and face after he was splashed with lighter fluid and intentionally set ablaze in a social media-fueled dare game in which participants light themselves on fire before quickly jumping into a pool or shower.
According to the FundMe.com webpage, the teen — identified only as Jacob — has endured "countless" skin graft surgeries, and doctors are working to save his hands. His breathing tube was removed yesterday, but he "is in excruciating pain and hasn't slept in three days." Jacob's mother, a single parent who also has a 6-year-old daughter, rarely leaves his Los Angeles hospital room at the LAC+USC Medical Center, the site says. She graduated from cosmetology school two days before the incident.
"Kristen asked us to express her deepest gratitude to all her supporters for the love, prayers, and financial donations," the webpage states. "She is overwhelmed by everyone's love and generosity." So far, 84 supporters have pledged more than $15,000 toward a $60,000 goal. To make a donation, go here.
District Attorney Joyce Dudley said her office is investigating the February 28 incident "as part of our juvenile justice process." Two friends were with Jacob when he was burned as he tried to run to his yard's pool, but he fell when the smoke and flames overwhelmed him. His mother was home at the time; Dudley said she is not considering filing charges against any adults.