News
S.B.'s First 'Sexually Violent Predator' Arrested for Murder
DNA Evidence Links Kenneth Rasmuson to 1981 Death of Anaheim Boy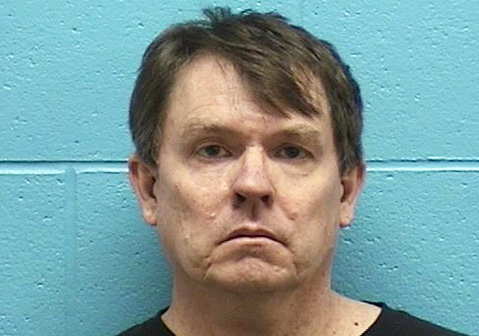 Kenneth Kasten Rasmuson, the first "sexually violent predator" to be released in Santa Barbara County, was arrested this week in Idaho after authorities connected him to the 1981 strangulation death of a 6-year-old Anaheim boy.
Rasmuson, 53, is scheduled to appear before an Idaho judge before he's extradited to California. Authorities had periodically reopened the cold case over the last 34 years and finally scored a hit when they again ran forensic evidence from the murder through a national database of DNA taken from convicted felons. According to media reports, Rasmuson surrendered Saturday without incident. He was living with his parents in the small resort town of Sandpoint.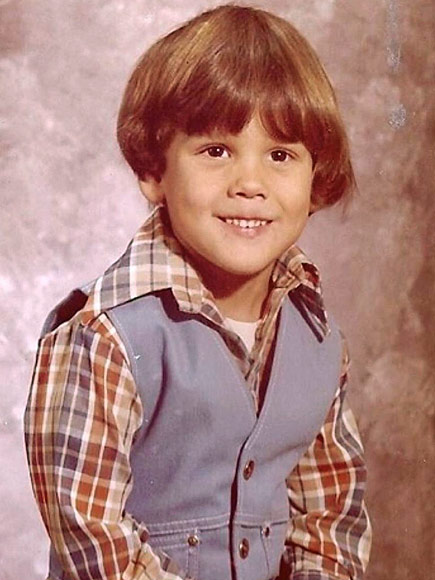 Just months after Rasmuson allegedly killed young Jeffrey Vargo before dumping his body at a construction site in Pomona, he raped an 11-year-old boy on September 2, 1981, in the City of Santa Barbara. News reports at the time said Rasmuson lured the boy into a gully near Las Positas Road by asking for his help finding a lost dog. The boy, who had been riding his bike on the way to football practice, was attacked and subjected to forcible oral copulation and sodomy. After the boy told his coach what had happened, Rasmuson, 19 at the time and working at Domino's Pizza, was found lurking near the Youth Football League fields. He served time in prison and in Atascadero State Hospital until April 1985.
Under California's Sexually Violent Predators (SVP) Act, persons designated SVP can be confined to a mental hospital indefinitely, even after they have completed their prison sentence, until it is determined that they are not likely to re-offend. The definition of "likely" remains open to much debate. Rasmuson was considered a "star patient" at Atascadero and released after a board of mental health experts declared he was no longer a public threat.
By Rasmuson's own account, he molested several children over the next two years before he was arrested again in 1987, this time for raping a 3-year-old in Los Angeles. He snatched the toddler off a sidewalk. A passing motorist found the boy wandering naked the next morning in the Agoura foothills, and two days later, in the company of his parents, Rasmuson turned himself into police. He served 17 years in prison and was once more transferred to Atascadero after completing his sentence.
At the hospital, Rasmuson started taking an antiandrogen drug called Lupron that reduced his sex drive to a level simulating castration, and he participated in intensive cognitive behavioral therapy. As a result, the Atascadero psychiatrists noted in their reports, Rasmuson's arousal in response to stimulation depicting young boys, especially violent sexual encounters with young boys, was greatly diminished. He also responded well to polygraph testing, they said.
Rasmuson was released in Santa Barbara in November 2007 after the 2nd District Court of Appeal overturned a Los Angeles judge's refusal to set him free. Under the watch of Liberty Healthcare agents contracted by the state Department of Mental Health and assigned to guard him 24 hours a day, Rasmuson — also fitted with a GPS anklet — was transported to the Super 8 Motel on Hollister Avenue.
Over the next couple of years, he registered as a Santa Barbara County sex offender and a transient, as he had difficulty finding a permanent address at least 2,000 feet from a school or park. At one point, Rasmuson considered living at the Pendola Campground until Santa Barbara Sheriff's officials pointed out that public campsites are restricted to 14 days of use per person per year. They also said the two hours it would take for deputies to respond to the location was unacceptable.
In March 2009, Rasmuson moved into a home northeast of Lompoc above the La Purisima Golf Course. As required by law, Sheriff's deputies warned neighbors along Cebada Canyon Road of his presence, at the same time noting it is illegal to discriminate or harass a registered sex offender. He lived there for some time — how long isn't clear — before bouncing around the state, moving to Oregon and Washington, and eventually settling in Idaho in 2010. Residents of Sandpoint protested, but they were told that though Rasmuson is considered a sexually violent predator in California, he's not in Idaho.
Rasmuson has yet to enter a plea to his murder charge; he is reportedly not fighting extradition. According to Pomona Police Department Lieutenant Eddie Vazquez in an interview with People magazine, "He will never be out again. He is definitely capable of another 20 years of offending."