Living
Earth Day's Big Tiny Dream House
Chris Silva and Karly Williams Build Sustainable Home on Wheels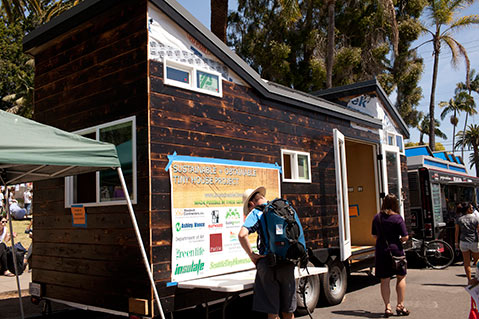 "This is all about doing it once and doing it right," said Chris Silva about his 185-square-foot tiny home, which was on display this weekend at the Earth Day Festival in Alameda Park. Silva and his fiancée, Karly Williams, built their custom home on wheels so that they could have their own space even with student loans looming over their heads.
With the help of architect Justin Najjar-Keith (below), the home, which is about a month into the building phase, features birch walls, brushed-metal window frames, reclaimed hardwood floors, and a king-sized loft.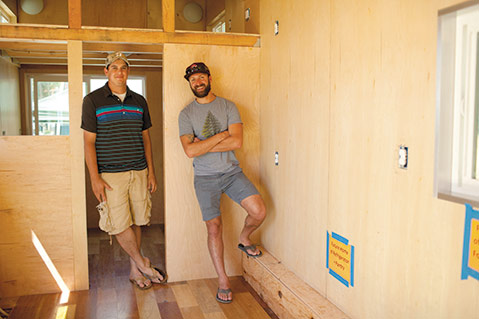 "This is so much more fun than what I usually work on," said Najjar-Keith, who usually works on large government projects. "There's not as much paperwork and hoops to jump through." Once the project is finished being built here in Santa Barbara, the two will park their home near UC Davis, where Williams will attend medical school.
Follow the project's progress at sustainableobtainable.com.