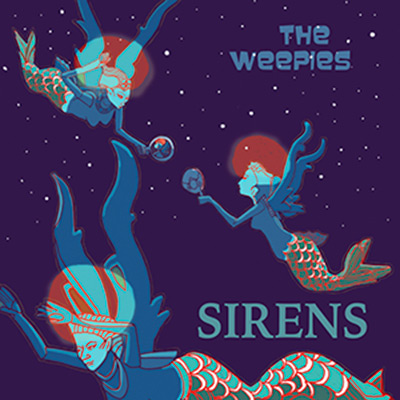 Indie pop-folk duo The Weepies stays true to their band's name with their latest album, Sirens. Their fifth record presents an emotional spectrum both wide and deep enough to make you cry tears of wretched grief, rare beauty, and unabashed hope. This comes as no surprise, as singer/songwriters Deb Talan and Steve Tannen likely experienced all those feelings during the production of the album.
In late 2013, Talan was diagnosed with stage 3 breast cancer — barely a year after the birth of Talan and Tannen's first child. The album was written and recorded while Talan was undergoing chemotherapy; fear and strength and the struggle for life seep out of the album's every note. The title track, "Sirens," is representative of the album as a whole — melodic, soft, vulnerable, and, of course, weepy. The song's vocals were recorded by Talan in a single take during her chemotherapy treatment, perfectly encapsulating the rawness of both the tune and the fragility of our own mortality. A cover of Tom Petty's "Learning to Fly" follows and is arguably stronger than the original. The performance, both hopeful and scared, is courageously honest in a vein rarely seen in recent music.
Siren's 16 tracks — 14 originals and two covers (Tom Petty's and Mark Geary's "Volunteer") — constitute an unconventionally long album, but each song represents a unique snapshot of the band's last few years: the sharp despair of disenchantment but also the unrelenting hope of a family who has carried on.