News
What Is an Ethical Will?
A Way to Help Guide the Next Generation
The mere mention of the word "will" may invoke in many of us thoughts of our own demise, the death of loved ones, or family feuds over inheritance.
An "ethical will" or a "legacy letter" should evoke more positive thoughts. An ethical will is usually not a legal, binding document. Its purpose is not to distribute the " tangible goodies" you are leaving for family, friends, or institutions. An ethical will is about imparting to family and friends "the values and life lessons you wish to leave to others," wrote Dr. Andrew Weill in his book Healthy Aging: A Lifetime Guide to Your Physical and Spiritual Well–Being.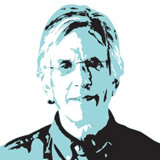 An ethical will is your inner self-portrait. Barry Baines, author of Ethical Wills: Putting Your Values on Paper, called it a "love letter" from the heart to family and friends.
An ethical will can be written and given to your loved ones while you are alive and healthy. Dr. Weill and many others believe that it's important to write an ethical will "in the midst of life," not on your deathbed.
Susan Turnbull, founder of Personal Legacy Advisors, who wrote Ethical Will Guidebook, noted that "Trust documents are bare bones but an ethical will says who I am. It's what you want your loved ones to know and understand."
Here is a partial list — drawn from one of the leading groups in the field of ethical wills, CelebrationsOfLife.net — of common themes that people have addressed in ethical wills:
• Personal values and beliefs
• Hopes for future generations
• Life's lessons
• Thoughts on love and loss
• Regrets for past actions taken and those not taken
An ethical will might also include your hopes and aspirations for your children. But there are a few things that an ethical wills should not include. There should be no financial strings attached to the future actions of a recipient. For example: "I want my grandson Jason to go to Yale. If he does I will leave him two million dollars."
And it's important, as author Baines makes clear, "Don't use Ethical Wills to blame or scold anyone by reaching out from the grave."
Despite the fact that relatively few people today know about ethical wills, they have existed throughout most of Judeo-Christian history. Stories of ethical wills exist in both the New and Old Testament.
In recent years, ethical wills are being used more frequently. Last fall, the New York Times pointed out in a feature story on ethical wills "that 3,500-year-old ethical wills are getting a high technology make over."
People are turning to videos, digital scrapbooks, iPhones, DVDs, and other such devices to enhance their living wills. They are being assisted by a number of companies who are in business to help people (and I assume also to make money) organize, write, prepare, and present their ethical living wills. Videoing these wills, according to both lawyers and those in the field, is especially effective in getting across a personal message.
New technology has made creating an ethical will even easier. Two businesses have join forces to create apps, such as StoryCatcher for the iPhone, that allow people to tell their own stories.
I have yet to put together my ethical will, but as I approach what my golfing friends call the back nine of life, it's high on my to-do list, though given my Luddite expertise I doubt if it will be on an app.
If somehow I don't get around to it, well, I think my loved ones have a clear idea of my personal values and beliefs and how much I love them.
And while I wish I could say I had none, like most of us I do have my regrets.