News
Santa Barbara: A Newcomer's Appreciation
Traffic Jams Notwithstanding, It Could Be Paradise
"Ding Dong!"
What was that? Sounded like a doorbell. Not just any doorbell, but the classic "Avon calling!" version. Clear, bright, harking back to my innocent Ohio boyhood. I've lived in about nine houses and five apartments since then, all on the East Coast, and I don't remember working doorbells on any of them, let alone "Avon calling!" doorbells.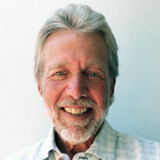 I opened the door and there, jogging in place, was a tall, athletic guy in running attire.
"Hi," he said, radiating goodness. "We were just running by and found this on the street out front. Figured it had to be yours."
I looked down. In his right hand were two $20 bills.
The clanking was my brain trying to grind into forward. My internal gearbox could not process this remark. Like the "Ding Dong!" it also had never occurred on the East Coast.
Immediately after the grinding, the Scrooge on my left shoulder rasped, "Take it!" But then something strange happened. I shook my head.
He looked quizzical.
"I don't think it's mine," I clarified, suddenly feeling like good, sweet Bob Cratchit. "I don't think I dropped any money outside."
His eyes widened. "Are you sure?"
I nodded. "I'm sure." We chatted a bit about San Roque, the very nice Santa Barbara neighborhood into which we'd moved, and then he loped off, meeting his jogging-in-place wife out in the street.
It took me a few minutes to process all of the foregoing before I realized what had happened. I was being Santa Barbarized.
At that point we'd only been here about 10 days, but already we'd noticed things. For instance, creekbeds without a single Budweiser can or McDonald's cup lying around. Miles and miles of beautiful walls without a single graffito. People driving calmly on the 101, and not insanely like on the Long Island Expressway. Beautiful mountains, ocean, trees, jasmine, jacaranda, and friendly faces everywhere.
Maybe our plane was diverted to Shangri La.
Please pardon the gushing but this city is gushworthy. And that comes from a longtime New York newspaperman, so you know it's not pure syrup.
My fiancée and I have already made fledgling friendships, which sometimes begin with the "where from" question. We've whittled the story down to this: New York was too cold so we moved to Florida. Florida was too hot so we moved here. And here we're like Goldilocks with the third bowl of porridge: It's just right. The fledgling friends unanimously agree. "I've been all over the world but I keep coming back here," said one the other day. "This is paradise."
Time passed and then, on a recent Sunday, we ran into our first traffic jam on the 101. We'd heard about them but never experienced one. Now we have. We also saw our first litter and our first graffito. We've noticed that some of the roads aren't so smooth and some people aren't entirely friendly. There's The Drought. And The Spill. And homelessness. So we're over the first blush but still we're gushing. Because those downsides are so outweighed by the massive ups.
Here's one more: After that traffic jam, we ended up back at home, tuning in to the finish of a golf tournament on TV. It was dusk in Florida but mid-afternoon here, and that's a bonus I've always secretly coveted. I think all East Coasters feel the same. We knew Californians were watching late-night TV – football games, the World Series, the Oscars, etc. – at delightfully early hours. Often, back East, we had to tape these things and watch them the next day, which reinforced our feeling out of touch with the latest scores, jokes, etc., so we were paranoiac in addition to being pale.
Now we're, like, totally hip and, as a further bonus, we can rub it in. I did it a couple days ago. Called a buddy back in New York.
"Wow, did you catch the Yankees game? Can't believe they lost to the Blue Jays, right? Right? Hello?"
"Uh, Jeff, it's 2:15 a.m."
"Oh, right. Sorry. Still early out here in California."
"I know. You called last night too."
"Oh, right. Sorry, dude. Go back to sleep."
Click.
Sweet.
Jeff Miller is a longtime New York newspaper writer and editor who now lives in Santa Barbara, writing books and songs.