Living
Lifeguard Launches Sunscreen Business
Ryan Kell's Sea & Summit Products Made from Six Organic, Natural Ingredients
When he's not working as an ocean lifeguard, EMT, Channel Islands kayak guide, substitute teacher, or brewery rat, Ryan Kell is hard at work on his line of organic sunscreen products. After two years in development, Kell launched a limited release of his Sea & Summit last month through a prepaid voucher offer on his website, seaandsummitsunscreen.com.
In 2013, frustrated with the high price of organic sunscreen but tired of putting harmful chemicals on his body, Kell began making sunscreens in his kitchen for himself as well as for fellow lifeguards, volleyball players, and others with active outdoor lives. He settled on six organic and natural ingredients — coconut oil, sesame-seed oil, shea butter, jojoba esters, caprylyl glycol, and zinc oxide — and started passing out samples to family and friends, who encouraged him to start a business.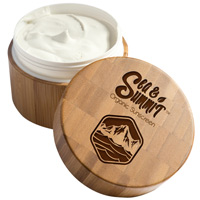 "Everyone was super stoked about it," said Kell, including mothers and kids. As more people started using it in the lifeguard towers and volleyball courts, Kell decided it was time to invest in his young company, which is based in both Ventura and Carpinteria, eventually taking the biggest step last October. "I started pursuing it as a business and basically sold everything I own," Kell said.
After working seven days a week outside of his day jobs and basically "dirtbagging it" for stretches of time, Kell now is proud to have a trademarked and protected brand. He's also found an organic manufacturer in Iowa and is working with a consulting company, Sundowner Sustainability Consulting, to trace the products' ingredients at all stages of development, from farm to factory. That will ensure Sea & Summit is truly eco-friendly and make the business as transparent as possible.
The sunscreen lotion's current limited release is for a 2½-ounce bamboo and glass jar that costs $18, but the future retail price will be less. The goal of the limited release is to cover packaging and manufacturing minimums as well as fund the release of Sea & Summit's facestick product, specifically designed for water sports.
Kell anticipates launching a crowd-funding campaign in the fall to help fund a full release. And in November, he will be taking Sea & Summit to the Banff Mountain Film Festival in Alberta, Canada, where the company is sponsoring one of the films.