Living
Tree Planter A. Boyd Doremus
A Plaque in Alameda Park Recognizes His Passion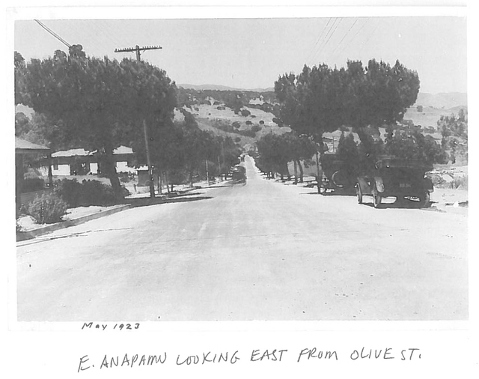 Santa Barbara's park system is the result of the efforts of many dedicated citizens over the years. One of the most important figures in this story was Augustus Boyd Doremus.
He was born on the Fourth of July in 1842 in Louisiana. He served in the Confederate army during the Civil War and fought at the siege of Vicksburg. After the war, he graduated from dental school and began to practice first in his native state, then in Texas. After marrying, he lived for a time in France and Switzerland before failing health persuaded him to give up dentistry and seek out the mild climate of Santa Barbara.
He settled in Montecito, dabbled in real estate, and slowly recovered his health. After another foray to Europe, he built a home at 601 East Anapamu Street in the mid 1890s and began to indulge his passion for gardening. He was good friends with Francesco Franceschi, Santa Barbara's foremost horticulturist of the period, and was also active in the floral festivals the city staged during the 1890s.
In 1902, Doremus was appointed to the first park commission tasked with planning the city's park system. The commission had no blueprint for the future and no budget. Doremus, using his own tools, spent days breaking ground at Alameda Park in preparation for new plantings — this at the age of 60. He started a nursery in the park to shepherd his new plantings along. The vast majority of the trees in the park are there because of Doremus.
Late in 1903, Doremus led the charge in urging the city to purchase undeveloped acreage on the upper Westside for a park. Bond measures were successfully passed, and Oak Park became part of the park system. He envisioned keeping the park in its "wild" state and planted over 100 oak trees and other native species.
Doremus also looked to beautify city streets. He had his brother, who was living in Europe, send him some seeds. From those seeds sprang the wonderful Italian stone pines, planted in 1908, which form a canopy over Anapamu Street from Garden to Milpas streets. In his 1908 report on commission activities, Doremus could proudly report over 300 species of trees had been planted in just six years.
Over the years Doremus had a hand in planting literally thousands of trees along Santa Barbara's streets and in the parks. Doremus also made it a practice to save trees slated for destruction due to construction and street widening.
In 1919, Doremus informed the commission he would resign, effective the following year, but this by no means meant he would become inactive. In October 1919, when the royal family of Belgium visited, Doremus arranged to have three redwood trees planted in western Alameda Park in their honor. The trees are there today.
Doremus was 78 in 1920. His last years were filled with honors bestowed by a grateful citizenry. That bronze plaque dedicated to him was unveiled in Alameda Park in 1929.
Augustus Boyd Doremus died November 22, 1937, at the age of 95. For 55 of those years he had given "his knowledge, taste and devoted labor in developing the parks of Santa Barbara."
Michael Redmon, director of research at the Santa Barbara Historical Museum, will answer your questions about Santa Barbara's history. Write him c/o The Santa Barbara Independent, 122 West Figueroa Street, Santa Barbara, CA 93101.