News
Rough Times for Santa Barbara's Oil Biz
Pipeline Company Writes First of Many Checks to County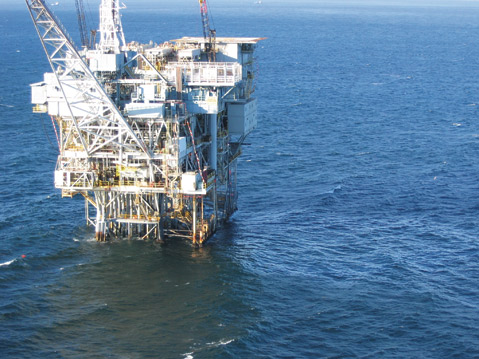 The oil industry may not, in fact, be the "dirty, dangerous, and destructive" business that its alliteration-loving critics have been claiming in recent months, but the last few weeks have proven exceptionally tough on an extraction enterprise rocked by plunging prices and the political radioactivity spawned by the Plains All American Pipeline spill this May. That exceptionally high profile spill — voluminous globs of oil befouling the picture-postcard beauty of the Gaviota coast — promises to evolve a multimillion-dollar cottage industry for entrepreneurial litigators, but in the meantime Plains has just written its first claims check to the County of Santa Barbara for $386,500.81. That check was written September 15 and came in response to the first official claim submitted by the county on September 8 for costs incurred and damages suffered. While the county has yet to release an estimate for the total amount it will claim against Plains, it's expected many future claims will be filed and the price tag will hover somewhere in the high seven-digit neighborhood.
While the May spill has receded somewhat into the rearview mirror of Santa Barbara's popular political consciousness, its aftershocks are still being felt. When federal oil pipeline regulators ordered Plains' defective pipelines 901 and 903 shut down in the wake of the spill, they effectively shut down three major oil and gas operations along the Gaviota Coast for an indefinite period. In response, ExxonMobil — by far the largest of the three — met with Santa Barbara County oil and gas regulators this week, to discuss their plans to truck out the 400,000 barrels of oil currently being stored in the company's two massive storage tanks. The term used by company officials to describe this work is "de-inventorying." ExxonMobil officials explained they wanted to empty the tanks to do maintenance work. Empty tanks, they pointed out, are less prone to the ravages of corrosion. They also noted empty tanks posed less of a risk in the event of an earthquake. County planner Dianne Black said ExxonMobil representatives explained they intended to move the oil to an unspecified location to the north and that the effort would require 30 trucks a day for four months. To date, she said, ExxonMobil has discussed moving only the oil in the tanks. If the company were to include oil currently held in the pipeline running from the company's offshore rigs to the facility in Las Flores Canyon, far more oil would be involved. How much that would be, she said, ExxonMobil officials have yet to specify. Likewise, she said, no clear permitting path has been identified.
Venoco — also shut down and shut in by the spill — recently trucked about one-tenth the volume of oil proposed by ExxonMobil from its operations off the coast by Ellwood in order to conduct maintenance work. That entailed an exodus of 34 trucks daily for 17 days. That work took place, said Black, "without incident."
In the immediate aftermath of the spill, Exxon had sought an emergency permit to truck oil from its facility at Las Flores Canyon in order to maintain production there. That emergency request was rejected, a move that required ExxonMobil to seek permits via the traditional permitting route, fraught with more environmental review and more opportunity for public comment and opposition. When Venoco sought permission to truck the oil stranded in its pipes and tanks for maintenance purposes, there was no environmental opposition.
In other oil patch news, rumors abound that Santa Maria Energy — the North County oil company most responsible for triggering an anti-fracking backlash among south coast environmental activists in recent years — has shut down and issued lay-off notices to its workers. Repeated phone calls and emails to company executives have gone unanswered with no return calls placed. County Planning and Development Director Glenn Russell said he'd heard similar reports but that he had not yet confirmed them. He did state that Santa Maria Energy officials had sought a meeting with him and high-ranking county energy planners Dianne Black and Kevin Drude a month ago to discuss proposals to greatly reduce the scope and scale of the company's drilling activities, but shortly before the meeting was scheduled to take place, company officials called to cancel. With world oil prices dropping to about $43 a barrel, the cyclic steam injection operations proposed by Santa Maria Energy — similar to fracking but not the same — was no longer viable. Shortly after Santa Maria Energy had obtained permits from Santa Barbara County in late 2013 to drill and operate as many as 136 cyclic steam injected wells, company officials went shopping for deep-pocketed investors with which to partner. A couple of deals surfaced that appeared promising — involving investments ranging from $40 million-$70 million — but both ultimately fell through.
Santa Maria Energy would ultimately prove to be phenomenally polarizing in the convoluted universe of Santa Barbara oil politics. Traditionally, South Coast environmentalists have turned a blind eye to North County inland operations unless they involved companies like Greka, notorious for multiple spills and environmental safety violations. But as concern about climate change and fracking became global issues, South Coast environmentalists took up the cudgel against Santa Maria Energy, which was proposing to inject high pressure steam into its wells to dislodge recalcitrant pockets of petrochemical wealth and suck them to the surface. Though technically distinct from fracking, the practice of cyclic steam injection was close enough for environmentalists to rally against it. The energy required to heat vast quantities of recycled waste water into steam would add significantly to the county's greenhouse gas emissions. This issue became the focus of much political melodrama and multiple confrontations in front of and between members of the county Board of Supervisors. Although Santa Maria Energy would get the permits it sought, the county supervisors imposed — always by 3-to-2 votes — more strict air quality standards than company officials could stomach. Later, environmental activists associated with 350.org placed an initiative on the November 2014 ballot that would ban both fracking and cyclic steam oil extraction. Santa Maria Energy led the charge against what became known as Measure P, and the statewide oil industry poured millions of dollars into its eventual lop-sided defeat.
In the wake of Measure P, however, county supervisors would adopt even more stringent air quality rules and regulations dealing with greenhouse gases. While companies like Santa Maria Energy — popular in North County circles for its commitment to local philanthropies, not to mention the on-site movie theater and bowling alley at its corporate headquarters — have experienced what appear to be terminal financial challenges, it remains far too soon to declare cyclic steam injection financially dead, killed by the drop in world oil prices. According to county energy planners, one company — PetroRock — submitted an application to drill 230 cyclic steam injection wells, and another company — ERG — has plans for 233. Including other producers' projects in the works, the total number on the drawing board is around 700.
In the meantime, the federal regulatory agency, PHMSA, responsible for the safety of pipelines that transport liquids — as opposed to natural gas — has just issued new pipeline safety rules and regulations designed to address mounting public concern over the growing number of high-profile oil spills taking place throughout the United States in recent years. PHMSA (Pipeline and Hazardous Materials Safety Administration) has been under intense attack from all sides of the political spectrum for the timidity and torpor of its response to growing safety concerns. Before the ink was dry on the 150-page document, Congressmember Lois Capps issued a sharply worded statement dismissing the effort as inadequate. In an interview Friday, County Energy chief Dianne Black said she had not yet had time to "absorb" the new rules, but she noted that conspicuously missing from the lengthy document was anything requiring oil pipeline companies to equip new — or retrofit existing — pipelines with automatic shut-off technology. Black testified before a congressional committee in Washington, D.C., that Plains All American was the only major pipeline operator in Santa Barbara County not to avail itself of such technology. Plains officials have objected the technology is prohibitively expensive and can make spills significantly worse by causing serious back-up problems. Because interstate pipelines like Plains' are subject to federal pipeline controls, but not state regulatory authority, Plains has thus far been able to resist county pressure to use such equipment.