Arts & Entertainment
Scientist and Dylan Judah Say Hello, World, to UCSB
KCSB's Welcome Weekend Expands Horizons with The Lions and Cornerstone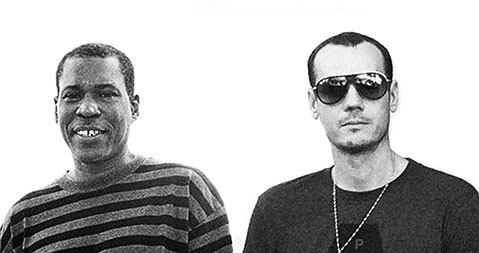 Grab your peace pipe. Chill levels will rise dramatically Saturday, October 10, when Hello World, KCSB's second-annual musical welcome weekend, brings a veritable tidal wave of island vibes upon the Isla Vista shores.
Boasting an unbelievable lineup that features pioneering dub artist Scientist and his vocal accomplices, Santa Barbara–based Dylan Judah, General Jah Mikey, and Azul Quetzal, as well as sets from L.A. reggae supergroup The Lions and homegrown favorites Cornerstone, the weekend may see the UCSB neighborhoods' already copious amounts of dub-induced nirvana reach an unprecedented high. It's sure to "expand horizons," said KCSB development coordinator Ted Coe — horizons of the musical, geographic, and psychotropic varieties.
For as much reggae as spills out of the average I.V. bedroom window, the genuine connectivity between S.B. and the music and culture of Jamaica remains curiously under-recognized. Being one of the incubatory places of Cali reggae, the college town is where the genre has re-rooted into a new life, occasionally at the overshadowing of rootsier acts.
There is no better embodiment of this strange divide than Dylan Judah, a reggae artist who enjoys far more success in Jamaica than at home. Indeed, the purpose of Hello World is to re-introduce him and other acts to the masses at UCSB. As half of the duo Black Judah, Dylan Judah has charted several hits and performed for thousands upon the island nation and even had a hand in converting Snoop Dogg into Snoop Lion, yet here he remains relatively unknown. Though grateful for his success, Judah admitted the lack of acknowledgement on his home turf can be "a bit frustrating."
A collaborator with Jamaicans like Scientist, Judah has been among a small sect of reggae artists who have worked to deepen the roots running between the kindred coasts of California and Jamaica. "We felt we were actually bridging the gap between Jamaica and California, whereas a lot of other artists here playing the so-called Cali reggae were never affiliated with Jamaicans until they started making money," Judah said. "A lot of the youth think the guy E.N Young from Tribal Seeds was the first guy to play the melodica, and they don't even know about Augustus Pablo."
Scientist can relate. An undisputed shaper of the dub sound and all its progeny, Scientist worked under the tutelage of dub inventor King Tubby and is a true master of his form, yet he remains somewhat of an under-sung and contentious producer. "Everybody was saying I was smoking too much pot, but I was 20 years ahead of everybody," he said of his visionary command of the studio console. "A lot of people take credit for it, but they cannot do it."
These days, Scientist consistently has to face the demeaning commands of cocky young engineers schooled on bedroom Pro Tools sessions — "The art of engineering has been lost," he lamented — and the envy of less singular acts. "Here is part of the problem: There's too much fakers on the Rastafari. There's too much people coming up, and they are jealous of each other," Scientist said. "All this religious fanaticism, please. Bob Marley, he preached it. The rest need to go and take a trim because it becomes just a hairstyle."
Yet make no mistake: The good vibes overflow between Judah and Scientist. The two met at Dub Club in L.A. and went on to collaborate on several works, which they hope to re-create via a live mixing for Saturday's set. Working with Scientist was a dream come true for Dylan, and Scientist said Saturday's set will "reverse all these people's bad thoughts and turn them into positive thoughts. I just hope I can drop some of the magic dust and bring people together."
For a pair who has gone against the cultural tides to strengthen shared roots, there's no question the set will expand minds, open hearts, and unify all.
4·1·1
Scientist and Dylan Judah play a free show on Saturday, October 10, starting 1 p.m. at Anisq'Oyo' Park in Isla Vista. For more information, visit kcsb.org.