Arts & Entertainment
The Dylan Ortega Band's Country Soul
The Teen and His Band Buck New Country, Like Classic Sound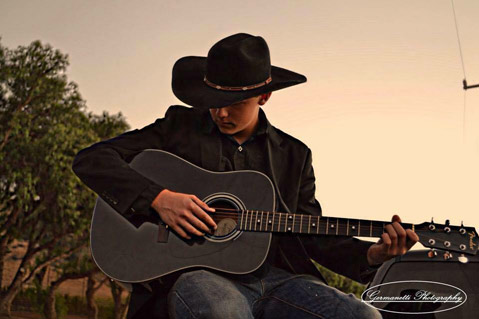 Santa Barbara County's ears first perked up to the sound of Buellton teen Dylan Ortega, age 16, when he competed in Santa Barbara's Teen Star, but he's distancing himself from the competitive circuit now. "Everybody was phenomenal, and I really don't think that it's appropriate to name one person as Santa Barbara's one star when there's such a wide range of talent with every genre," he said.
Get to know Ortega, and it's clear his humility and grace are of a caliber uncommon for teens. His father raised him until a fatal heart attack struck while the two vacationed in Wyoming, when the 13-year-old Ortega had to drive his father to a hospital. The tragedy forced the Santa Ynez native into an early maturity, but it's that old soul, channeled through a voice of gold, which helps make Ortega so appealing.
Not swayed by the pickup-truck-and-girls lyrical trends of modern country, Ortega and his band harken to the sounds of yesteryear. "The older country resonates with me more. It tells a story," he said. He upholds courtesy and mutual respect as some of his chief values and feels that respect shared between neighbors and strangers has been largely lost to the mistrustful modern times. He finds his solace in the open dirt roads of the country, far from any urban bustle. ("Even Santa Barbara's too big a city for me," he said.)
Ortega does have his sights set on the big stages of Nashville someday, but for now he is feeling "really lucky" to have a great band to work with — they are currently writing their next single and hope to play in a few county fairs and festivals in the upcoming year. Though Ortega has already had greater setbacks and challenges than most his age, the future looks bright for the big-hearted boy from Buellton and his band.