News
Through the Rearview Mirror: Drought, Housing, Politics
All the News We Could Squeeze into Print in 2015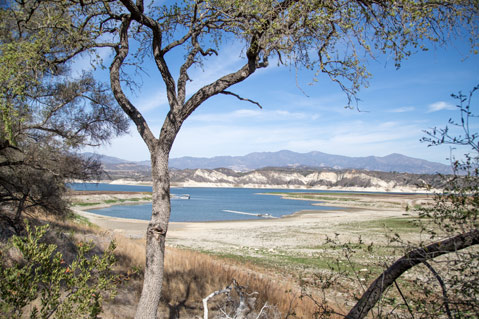 News ​— ​at least Santa Barbara style ​— ​can often be a long shaggy-dog story with little pretense of a punch line. This past year was decidedly different with significant news erupting over such hot-button issues as the drought, the Refugio Oil Spill, the housing crunch, and the manic game of musical chairs among the politically ambitious that was unleashed when Lois Capps announced she would not seek reelection to Congress after serving 17 years. In no particular order, here's The Indy's effort to compress 365 days into 750 words.
THE DROUGHT: It's official ​— ​Santa Barbara just endured the four hottest and driest years in a row since the Bible recorded the Great Flood. While Lake Cachuma ​— ​which supplies half the water dished out to South Coast water agencies ​— ​is not bone dry, it may as well be. This year, there will be no dam water delivered from the Cachuma Reservoir. None. Area water customers cut consumption by more than 25 percent, and some groundwater basins got hit extra hard. But even if El Niño delivers all that's been promised, the good old days are gone forever.
Given the harsh realities of weird weather, water managers estimate Lake Cachuma can be counted on for only four years without rain, not the seven years they traditionally banked upon. That's a big change. Filling the breach for the City of Santa Barbara ​— ​and maybe Montecito ​— ​is the radically refurbished $55 million desalination plant, scheduled to begin squeezing the salt out of the sea and producing potable water this coming fall.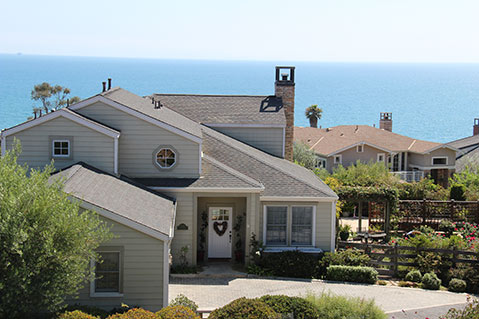 HOUSING: With a vacancy rate so tiny it's measured in microns, it's little wonder South Coast rents have skyrocketed. At the bottom of the recession, an average two-bedroom cost $1,500 a month; now it's closer to $2,400. Even though 22,000 jobs have been added to the local economy, wages have flatlined for a majority of job categories. The economic pain inflicted has given rise to a push to increase Santa Barbara's minimum wage from $9 to $15 an hour in some unspecified, not-so-distant future.
The harsh realities of the rental market were clearly a major reason the Santa Barbara City Council unanimously enacted the most restrictive vacation-rental rules in the state. And it's inspired ferocious neighborhood blowback against the large number of international and out-of-town students enrolling at Santa Barbara City College. Bearing the brunt of that anger was City College President Lori Gaskin, who announced her retirement this year.
On the flip side, developers are investing big bucks in building rental housing. Landlord-developer Ed St. George wants to triple the number of beds in his Cliff Drive apartments ​— ​from 500 to 1,500 ​— ​and millennial wunderkind developer Neil Dipaola is trying to squeeze three times as many apartments onto his Funk Zone property as area zoning allows. City Hall enticed such development by relaxing parking requirements. That works on outer State Street, but in established neighborhoods, the neighbors have squawked.
POLITICS: From macro to micro, this was a huge year politically. Most obviously, Lois Capps announced she would not seek reelection to Congress after winning election for nine consecutive terms. In that time, Capps cleaned the clocks of umpteen Republican opponents who commonly dismissed her as "a nice lady."
Capps's announcement was hardly unexpected, and within minutes, Santa Barbara Mayor Helene Schneider and County Supervisor Salud Carbajal ​— ​card-carrying Democrats and political kissing cousins on the issues ​— ​quickly found themselves engaged in a do-or-die fight to the finish in this June's upcoming primary. By contrast, the battle among Republicans ​— ​Assemblymember Katcho Achadjian and Justin Fareed ​— ​seems a more muted affair.
Rather than risk all but certain courtroom defeat, the City of Santa Barbara embraced district elections as an antidote to the racially polarized outcomes of the past 40 years. In this November's race, more Latinos ran for office and more won than any time since 1850.
The County Board of Supervisors, likewise, is looking at big changes. Not only is Carbajal stepping down after two terms to run for Congress, but Assemblymember Das Williams ​— ​termed out in Sacramento ​— ​is already running for his 1st District seat against Jennifer Christensen.
The sleeper event of the year was Supervisor Doreen Farr's announcement that she too was stepping down. Farr, a quiet, moderate liberal, represents the politically strategic and divided 3rd District. Whoever represents the 3rd dictates the balance of power on a board still riven by north-south affiliations. Running to fill Farr's shoes is her planning commissioner, Joan Hartmann, and financial planner Bruce Porter. Little is popularly known about either, but given the stakes involved, that will soon change. All the news we could squeeze into print in 2015.