News
At Home on the Range
Westerns Closed the Distance
I lived most of my adult life on the East Coast, so the idea of moving to the other side of the country seemed like a very big deal indeed. Among other things, the ocean faced the wrong way. And there were earthquakes instead of hurricanes, mountains instead of flatlands.
But once here, amid all this strange terrain, I felt at home somehow. It wasn't until last month that I realized why: I'd been riding these ranges in my imagination since I was able to mount a hobby horse.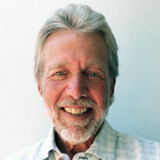 From the beginning, Westerns were my beans and biscuits. Every chance I got I rode along with Pancho and Cisco; Tonto and Kemosabe; Roy and Dale; Paladin, Sky King, and Penny; Spin and Marty; Bat Masterson, Wyatt Earp, and all four Mavericks. Later came The Rifleman, Gunsmoke, Bonanza, etc. and etc. I wonder how my parents managed to sleep at night with such a desperado down the hall.
Last month we took a drive up the coast to Gaviota, then swung inland to explore Solvang and Los Olivos. All along the way, I saw the arroyos, mesas, gulches, and passes of my childhood adventuring. Sagebrush: check. Chaparral: aplenty. (In fact, search for "chaparral" on Wikipedia and up pops a photo of the "Santa Ynez Mountains, near Santa Barbara, California." Beautiful.) During the drive, I could hear hooves clacking over the stony ground, bullets ricocheting off the rock outcroppings. And that's when it came to me: This was home ground.
It all looked so familiar that I got to wondering if any of my old favorites were filmed here. The answer is yes, if you allow a broad definition of "here." A little research revealed that lots of the old TV Western episodes were shot in California, many of them just a day's ride from Santa Barbara on a good horse. Other Western states also got into the act, but my unofficial poll suggests that California led the stampede.
To name just a few locations, there's Paramount Ranch in Agoura Hills, which hosted a slew of shows, including The Rifleman; Have Gun, Will Travel, and The Cisco Kid, not to mention movie classics like Shootout at the OK Corral. And that's dang near Simi Valley, where Roy Rogers, Gene Autry, Zorro, and many others, including Rin Tin Tin, used to romp around.
Not exactly Santa Barbara, I hear you saying. True. I didn't find evidence of my childhood cowboy shows being filmed here, but our city and county have provided locations for a long list of Western-ish movies and TV shows, everything from Seabiscuit and Sideways to Hidalgo to The Last Cowboy.
This all jibed, somehow, with the revelation that appeared before me when I first stepped into Harry's Plaza Café on upper State, where, as every local knows, the walls are jammed with photos from the silent film days. It's a fabulous collection and vivid evidence of the exciting time when Santa Barbara was Hollywood before Hollywood.
That era spanned only 1912 to 1920, but in those brief eight years, as recorded by Vic Cox in a 2012 Independent column, Flying A Studios "produced a total of more than 900 silent movies … from its Santa Barbara home base at Mission and Chapala streets. More than one-third of these were Westerns … "
Another Independent column, this one by Barney Brantingham in 2010, noted that Flying A "was pumping important dollars into the small town, population around 15,000. By 1919, its weekly payroll was $19,000." Some of that studio's spending went for big action sequences, including "a cattle roundup in the Santa Ynez Valley, which involved a rough drive over San Marcos Pass." A crew also "battled snow to film The Zaca Lake Mystery in 1915."
Flying A flicks obviously predate my boyhood gallops with Pancho and Cisco et al., but there's no doubt that '50s TV westerns were direct descendants of movies made here. You can tell from the look of the terrain, the horses clopping over that stony earth, the cards being dealt from the bottom of the deck in the saloon.
I know this because I just visited the Santa Barbara Historical Museum website, where some Flying A films are accessible for viewing. If you're stuck inside during some upcoming El Niño downpour, you could catch one of them from the comfort of your own fireside via your computer. I just watched The Unwritten Law of the West (1913), and it was pretty riveting, especially the part where Jack Kerrigan gets banished from town and his sweetheart declines to accompany him. Obviously they're talking (while not talking) about Santa Barbara. You can't blame her. Who would want to leave?