Living
My Life: Zen Golf & the Art of Coming in Last
The Real Winners of Our Regional Golf Tournaments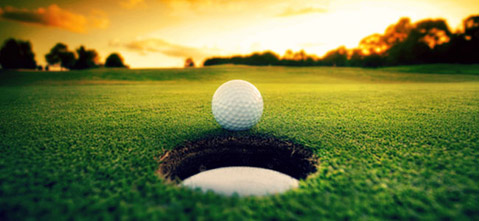 Now that golf season is over and all the champions have gone home with their trophies, it's time for the real winners to come out and play: all those diehard, underdog competitors who didn't win or even come close to winning the Santa Barbara City Golf Championship, the Goleta City Championship, the S.B. Classic, or the S.B. Senior Men's Open. They are back on the range, those brave souls who keep coming back for the love of the game and the hope of a miracle. And I'm one of 'em.
It's not a great thing to admit you came in last — again. But as my scratch golfer/then-husband/winner of countless tournaments used to say — when I'd card the highest score, be disqualified for a rules violation, or get that humiliating 12 on the par-three 10th hole in my first City — "The fact that you even entered the tournament is huge. Do you know how many people are too afraid to compete in the first place? You already won!"
He was right. Being out there with California's top amateurs and playing at that level of competition is nothing less than terrifying, but also thrilling. And for me, playing with "the boys" is a blast in and of itself.
Richard Chavez, director of golf at Santa Barbara Golf Club for more than 30 years, said, "When I first started at Muni in the early '80s, very few women played golf, and even fewer of them competed." He contends most people play for the social aspect. In my humble opinion — man or woman — they just don't know what they're missing.
Golf is in my blood. When my dad was pushing 70, he walked in the kitchen door of our house after his weekly golf game looking like he'd seen a ghost. This was two years after his first heart bypass surgery, and mom was worried. "Honey, what's wrong? Did somebody die?" Dad shook his head. "I got my first hole in one today." Mom said, "Well, that's wonderful, isn't it?" He said, "I've wanted one my whole life. I think I'm going to die now."
The first time I played in the City, I was in awe at how incredibly nervous I was — for 14 holes! My hands shook and my heart raced the whole time, but my face also hurt from smiling so hard. People always asked, "You have to hit from the same tees as the men? Why in the world would you want to do that?" My answer: "Because I can!"
For all you weekend warriors out there, with a little bit of talent and a great big dream, I encourage you to sign up next year. You won't regret it. In fact, the worst that can happen is you may come in dead last. But it's a little death of happiness!