News
Searching for Myra
And Discovering the Historical Museum Archives
Gardening.
That's the most popular hobby in the U.S. these days, according to a list I recently stumbled upon.
No surprise there, but what do you suppose the second most popular is, according to this compilation? Crafts? Reading? Stamp collecting?
Nope. Genealogical research.
Didn't see that coming.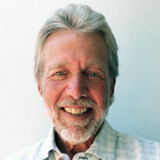 Yes, I've noted a general uptick of interest here and there across the landscape, with family tree websites sprouting up all over, and even a TV show (Who Do You Think You Are?) dedicated to it. But why now, I wondered. The answer given: because the massive baby-boomer generation has hit retirement age and has time, and dirt, on its collective hands. As for the popularity of genealogy, I think an aspect might be that as we get closer to the end of our road, we get more curious about where it began.
And right on cue, I got stricken with a bit of a genealogical puzzle that's threatening to achieve hobby status. It is this: Why is my great-grandmother listed as dying in Santa Barbara?
Brief bit of background:
My great-grandfather, Stuart Hull Moore, was a Long Island farm boy who at age 16 walked into a small-town newspaper office and found his future. After six months as a printer's apprentice, he set out for New York City, where he and two other farm boys eventually launched a magazine business that in time made its mark. A few decades later, some family members believe, Stuart and his wife, Myra (actually Mary Elmira Moore), bought a house in Santa Barbara. Myra is listed in family papers as dying here on December 1, 1933.
(Side note: Three generations later, in 1972, Paul Orfalea strolled into a graphics and photography class at Santa Barbara City College looking for someone who could run a printing press. A surfer dude with long hair and a long beard raised his hand. That was Brad Krause, my cousin-in-law, just back from Vietnam, in college on the GI Bill. Eventually I had four cousins here on the Kinko's team. Now I've followed in all their footsteps to their city. Slow to get the message, but I got it eventually.)
Back to Myra: I decided to look into the mysterious mention of her passing here in Santa Barbara and ran into box canyons. I joined a website that tantalizingly whispered that "Death: Dec. 1, 1933, Santa Barbara, California" line, but I couldn't find any verifications. Then City Hall suggested checking with Michael at the Historical Museum.
That turned out to be a very pleasant tip, not least because I got to meet the "Michael" in question, and it turned out to be Michael Redmon, who writes the History 101 column for The Santa Barbara Independent. He's a very nice and helpful guy who's been on the job (director of research) at the very nice Santa Barbara Historical Museum for 30 years.
With Michael's help we combed through phone books and City Directories of the 1930s and came up emptyish. We studied obituaries in the Morning Press — also nothing. But along the way we were able to appreciate the museum and to get a charge out of the news of 1933:
Dec. 5: "AMERICA GOES WET TODAY … Under the watchful eyes of state and federal officials, plans went forward last night for reviving the legal sale of liquor in 23 states of the union."
Dec. 19: "LINDBERGHS HOME FOR CHRISTMAS WITH TINY SON" … Col. and Mrs. Charles A. Lindbergh were reunited with their infant son, John, today, when they reached their home … after completing a five-months' aerial tour of the Atlantic."
Eventually we did find a Mary Moore in a phone book, listed at an address on East Gutierrez. Fired up by the thrill of the hunt, we hopped in the car, drove to the spot, and stood doltishly looking at the building that stands there now. Don't know what we expected, but whatever, it wasn't there.
But we have hope for future success, and along the way we discovered a fun way to spend a future rainy afternoon, assuming the rain returns someday. Tip: The City Directories contain an interesting quirk. They list little biographical clues that can be helpful and intriguing. For instance: "Moore, Leonard J mtr rdr." And "Moore, Julian (Etta) shoe shiner."
Happy hunting.
Jeff Miller is a longtime New York newspaper writer and editor who now lives in Santa Barbara, writing books and songs.