Living
The All 8 Club
Fewer Visitors to All Channel Islands than Climbers of World's Tallest Peaks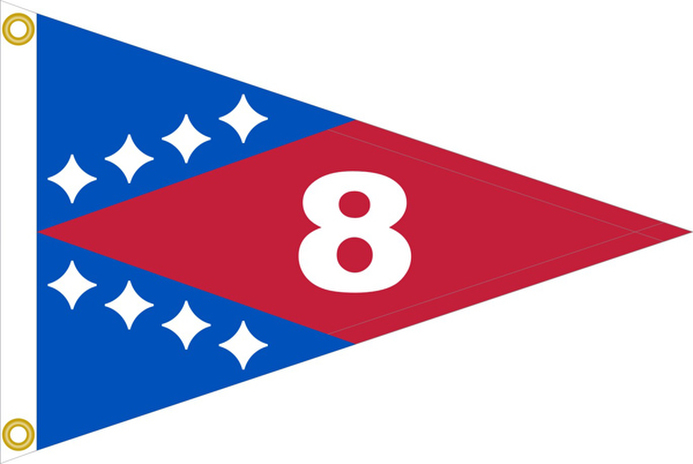 They're scientists and teachers, boaters and pilots, curious wanderers and hard-core adventurers. They're Santa Barbara families, couples from the Midwest, and lone wolves on a mission. They're all members of the elite All 8 Club, a group of 176 people who have set foot on every one of California's Channel Islands ​— ​"set foot" being the operative term; underwater scuba touches don't count.
Created in 1994 by Marla Daily ​— ​President of the Santa Cruz Island Foundation and the reigning queen mother of all things Channel Islands ​— ​the club may be the most exclusive geographic company in the world. By contrast, there are more than 800 members of the 7 Summits Club, who have climbed the continents' tallest peaks.
Daily was first on the list and accepted 11 new inductees last year. She said it takes an average of 10 years to reach all the islands. Photographic proof is required. It's not easy becoming an All 8-er, Daily explained ​— ​San Clemente and San Nicolas Island are controlled by the U.S. Navy, which doesn't take kindly to unannounced visitors, though occasionally allows access to researchers and restoration volunteers.
Steve Junak ​— ​number six on the list ​— ​worked at the Botanic Garden for 30 years and journeyed many times to the islands to study their unique and too-often endangered plants. The navy has always been accommodating, he said. The ocean, not so much. "I get really seasick," he said. "I see boats as a necessary evil to get to these amazing places." Junak counts himself lucky to have watched a number of threatened species bounce back over the course of his career. "It's rewarding to see that improvement," he said. And the annual All 8 barbecues are a great way to meet "really neat people." Last week, he headed to Santa Cruz Island to confirm reports of monkeyflower growing there. Presumed extinct, the last sighting was in 1932.
If you're not a scientist, creative solutions may be required to check San Clemente and San Nicolas off the list. Llew Goodfield is a fifth-generation Santa Barbaran whose great-grandfather owned a fleet of schooners that hunted otters and seals in the channel. A lifelong boater himself, he thought it'd be fun to bag all eight. "I like anything to do with those islands," said Goodfield. After the easy six, he joined Daily on a helicopter trip to San Nicolas. "I really kinda cheated flying out there," he laughed. He made San Clemente a little more interesting. Goodfield sailed out to the west end of the island, loaded his family onto a dingy, and puttered to a craggy outcrop, where they took a quick picture. "And that was that," he said. His wife, Marilyn Goodfield, is also in the club.