Trends
2016 Wedding Trends for the Modern California Bride
From Fashion and Food to Flowers and Favors for the California Bride in 2016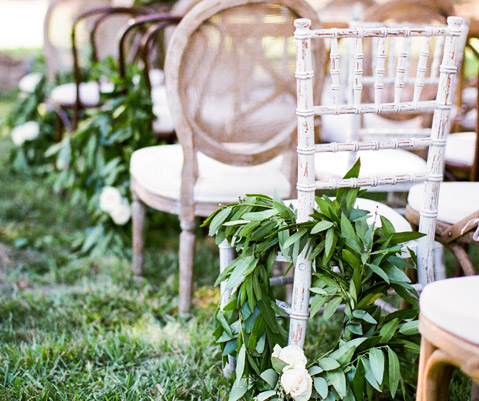 Santa Barbara is a top wedding destination, so it's no wonder that this year's wedding trends fuse timeless California elegance with contemporary, ecologically conscious themes showcasing the natural splendor of the local landscapes. From breathtaking beachside sunsets to the rustic Americana-style beauty of rolling ranches and vineyards, those tying the knot in Santa Barbara have no dearth of options for planning the ideal wedding celebration.
Melissa Younce, wedding planner from Engaged To Be Wed (engaged2bewed.com), says couples are opting for "funky wedding venues like barns, lofts, and warehouse-style spaces." These intimate settings offer excellent potential for personalization. Friends and family love the distinctive accents that represent the couple's personality, such as table names that indicate important places in the couple's history or charming souvenirs signifying moments from the courtship. These decorative objects can be as simple as mason jars filled with local delicacies, such as luscious strawberries, or ornamental lanterns featuring sand and seashells. Younce further notes that brides have been incorporating décor "props" such as vintage travel books and globes.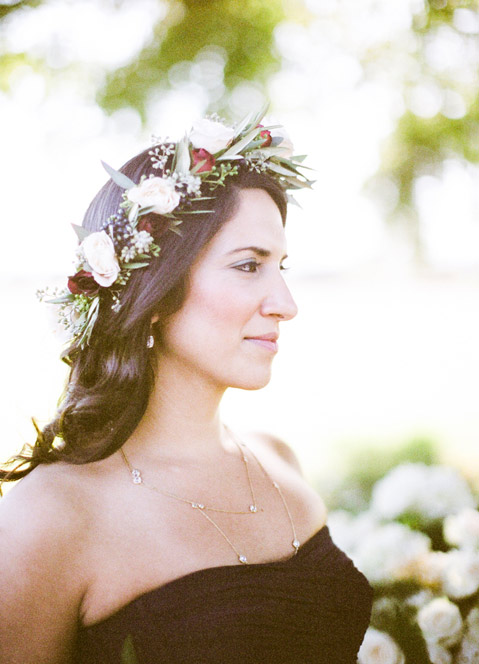 Simple floral patterns are in demand (think lace tablecloths with light-colored, prairie-inspired designs). Burlap, popular in past years, has been replaced with suppler fabrics, such as leather and lace. "Table décor is moving towards king's feasting tables with long, low centerpieces instead of one massive centerpiece," Younce explains. Including winding vines of bougainvillea or fruiting citrus branches is also eye-catching.
The modern, eco-friendly bride is interested in local, farm-to-table flowers with creative presentation. "For flowers, the trend is a loose, organic, free-flowing style," Younce says. "Brides are using local, seasonally appropriate flowers for wild, draping bouquets." These asymmetrical bouquets show the fresh whimsy of a nature-chic wedding. But keep proportionality in mind: If your bridal bouquet is glorious and overflowing, keep your bridesmaids' bouquets simple and monotone.
There are many ways to be creative with decorative flowers, as well: Hanging wall gardens of small succulents add dashes of color, and the lattice can be used to hold place cards or as a space for guests to pin photo-booth snapshots. If your theme incorporates ocean views, consider driftwood signs and garlands of local herbs, such as sage, rosemary, and lavender. The subtle colors of these plants add an understated pastel touch, and they effuse a delicious, earthy scent.
Wedding fashion is also trending toward modest, ranch-inspired looks, such as gowns with long lace sleeves and daring detail work across the neckline. Ethereal veils flow from flower crowns over natural curls on brides, and bridesmaids are sporting loose, youthful braids. Mismatched bridesmaid dresses continue to be a favorite; it maintains the thematic look of your wedding party without being staunch and uniform. Add touches of sparkle in unexpected places, from shoes to hair fascinators. Younce says blush, berry, peach, and apricot are the light, dreamy colors that complement the nude tones fashionable this year. Monochromatic layering (think cream on ivory on buttery yellow or pale peach), with subtle, shimmering accents in rose gold, creates a muted palette that accentuates the natural beauty of the venue and makes any bride look like California royalty.
Specialty tasting flights of wines and craft beers are the rage this year, especially since Santa Barbara boasts such a plethora of area libations. Cocktails, as well, are following the farm-to-table motif, with personalized bride-and-groom cocktails that feature local, fresh ingredients. And while many couples opt for a casual cocktail-and-appetizers reception, offering dinner is still an exciting way to invite conversation ​— ​especially when the food is served family style, says Younce. Don't shy away from choosing dishes that represent your cultural heritage. Think of a refreshing grape and watermelon gazpacho, or mini kale and plantain tacos with cashew sauce.
Finally, thank your guests with favors that show off local culture: Preserves, cheeses, wine samplers, or scones are a popular choice. The morning after your event, your guests will appreciate a gift box of edible items and simple mementos from your special day!