Books
'Killing the Hangman': Good Atmosphere But Lacks Taut Storyline
James Pattillo's Book Has Good Atmosphere But Lacks Taut Storyline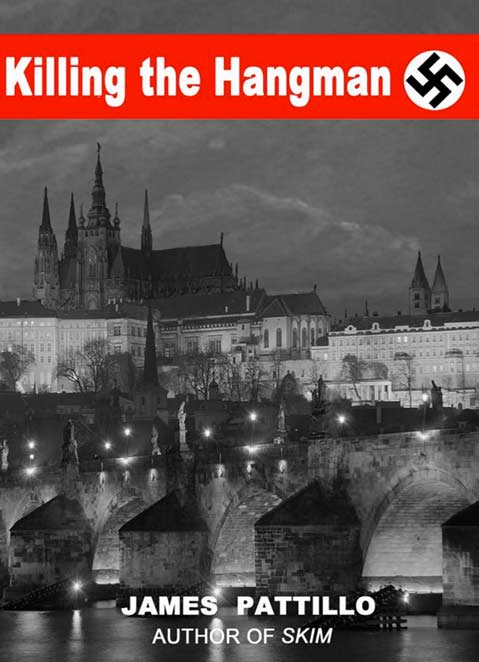 Prague was an occupied city in 1942. The Nazis controlled every facet of daily life. Food was rationed. Gasoline and coal were reserved for the German war effort. Coffee, sugar, and other basic necessities were earmarked for the Germans first, the population second. The German occupiers maintained iron control over the city, with checkpoints and curfews and identity papers and, when necessary to reinforce their authority, assassinations of intellectuals and suspected provocateurs. The punishment for dissent was swift — and nearly always fatal.
In Killing the Hangman, James Pattillo brings occupied Prague to life. The novel's protagonist is Stefan Mrak, who the reader first meets in London, where Mrak, along with other exiled Czech military personnel, is stationed behind a desk doing the grunt work upon which armies depend. Mrak is a junior officer, trained in intelligence operations and desperate to return to Prague to locate his wife whom he hasn't seen, spoken to, or corresponded with in three years. For all Mrak knows, his wife might be dead or confined to a camp; a reality of occupied Prague is that people disappear all the time.
Then Mrak and a small team are given a mission: Parachute into Czechoslovakia and assassinate Reinhard Heydrich, the ambitious, murderous chief of the SS. The odds of the assignment succeeding are slim, even if everything goes off without a hitch, which of course doesn't happen. Within hours of landing, the two members of Mrak's team are killed, leaving Mrak on his own in familiar but hostile territory. He hides in plain sight, with forged identity papers and ration cards in his pockets, and a pistol tucked in his waistband. As he attempts to make contact with other agents, and find out what became of his wife, Mrak plays a high-stakes cat-and-mouse game with the police, German soldiers, and the Nazi SS.
While I found the sense of time and place and atmosphere created by Pattillo captivating, I can't say the same for the plot. Mrak is aided by a number of coincidences that feel too fortuitous. For instance, when Mrak finally finds his spouse, it's not through any effort on his part; rather, he literally bumps into her in the street. When the attack on Heydrich occurs — which should have been one of the plot's high points — Mrak isn't even present; he's locked in a railway boxcar with other men picked up in a German sweep. I wanted Mrak to play a more active role, to overcome the obstacles in his way through his own agency, grit, and struggle.
Because the plot of Killing the Hangman lacks tautness, an otherwise promising novel is doomed to a predictable and disappointing end.