News
Inside the Han Family Murders
The Investigation, and the Legacy of Dr. Henry Han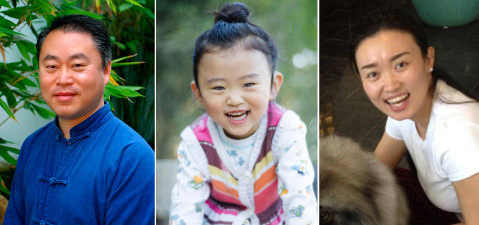 Pierre Haobsh, 26, spoke only twice Tuesday in Judge Raimundo Montes De Oca's courtroom. When asked whether he could hear from his position behind protective glass, he said, "Yes, I can." When asked if, at prosecutors' request, he agreed to postpone his arraignment by two weeks, he said, "Yes, I do."
Wearing a blue button-up shirt, a tie, and at times a half-smile, Haobsh's tone didn't betray that, early Friday morning, he was arrested at a San Diego County gas station and charged with three counts of first-degree murder for the brutal killings of well-known herbalist Dr. Weidong "Henry" Han, 57; his wife, Huijie "Jennie" Yu, 29; and the couple's daughter, Emily Han, 5.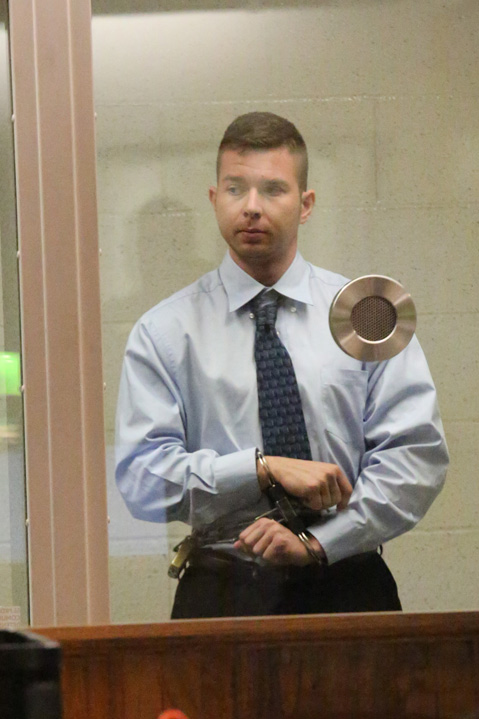 On Wednesday evening, March 23, authorities discovered all three wrapped in clear plastic and duct taped in the garage of their 4640 Greenhill Way home near Goleta. Each had been shot multiple times, and their official cause of death was listed as "gunshot wounds to the head."
That morning, Henry Han had missed a Los Angeles business meeting and wasn't answering phone calls, prompting two colleagues to visit his home. The colleagues found the front door ajar and Han and Yu's cars parked in the garage; they called 9-1-1, and dispatchers requested the welfare check that led authorities to the crime scene.
Surrounded by large gardens and situated on a seven-acre avocado ranch, the family's hillside Mediterranean-style home is not visible from the main road below. Neighbors in the nearby Forte Ranch condominium community watched two and then 11 more law enforcement cars (among them forensics and Department of Justice criminalists) wind up the Hans' driveway that evening. By 11:30 p.m., Sheriff's detectives had launched a suspicious-death investigation, which led them to the San Diego suburb of Bonsall.
Thirty-six hours later, detectives developed leads that implicated Pierre Haobsh, an Oceanside resident and a "business acquaintance" of Han, in the murders, which authorities say were motivated by "financial gain." Haobsh "was recently involved in a business transaction with Mr. Han," Santa Barbara County Sheriff Bill Brown said at a Friday briefing. No other details were provided. On both Monday and Tuesday, Haobsh had reportedly walked into Han's Santa Barbara Herb Clinic across from La Cumbre Plaza, bypassed the front desk, and said in a brusque, dismissive manner, "Henry knows who I am." Han was last seen alive at 10 p.m. Tuesday night, and Yu and Emily at 7 p.m. that night, according to Brown.
Around 12:25 a.m. Friday, Santa Barbara and Oceanside authorities spotted Haobsh driving a 2013 red Lexus sedan and followed him to a Bonsall gas station east of Oceanside. He was taken into custody at gunpoint without incident. In his possession was a loaded 9mm and property that detectives believe belonged to the Hans, said Brown.
Until his arrest, American-born Pierre Haobsh lived with his French-born father, Frederick Smith, or Frederick Haobsh, in rented rooms of an Oceanside house. Not much is known about Frederick, but online searches show he founded the now-defunct oil company Cal Tech International Inc. and was an ex-CIA agent of Jordanian descent. The younger Haobsh left a scarce Internet trail (he had a Facebook page with one profile picture visible to the public).
Nadine Courtney, a beauty blogger and former Newlyweds reality TV star, told the Associated Press via email Saturday that she is Haobsh's sister. "Nadine came from a traditional Circassian-Middle Eastern family," reads her online biography. In a 2008 blog post, Courtney said their mother, Nancy Berchtold Haobsh, 55, had died from lymphatic cancer. Neither Frederick Smith nor Courtney responded to questions from The Santa Barbara Independent.
A March 25 KGTV San Diego newscast featured Oceanside neighbors, who remembered Haobsh as "off." The night of Haobsh's arrest, the suburban neighborhood saw authorities search his home with flashlights. Sheriff Brown called the "diabolical and premeditated crime" "one of the most odious that I have been involved in."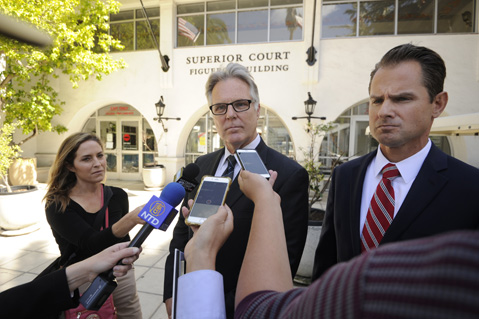 In the days after the Han family's death, family, friends, and patients have piled flowers and notes outside the clinic and below police tape still blocking off their home. The Santa Barbara County Psychological Association has created a list of therapists offering free or reduced-cost sessions for anyone affected by the murders.
A kindergartener at Foothill Elementary School, Emily would have turned 6 on March 26. Kathy Neely, who taught Emily for two years during preschool at the Waldorf School of Santa Barbara, remembers her as "strong-willed," "courageous," and having a "joyful personality." "She loved to play," Neely said. "I recall Emily's love of serving me delicious 'sand cupcakes' she had prepared during outdoor play." Neely recommended grieving families light a candle to honor Emily and her parents.
Jennie, whom Neely remembers as "vivacious" like Emily, waitressed for two years at Saigon Noodle House about six years ago, said the restaurant's manager, who preferred to be identified as David. He said Jennie would bring Emily every week to eat at his Hollister Avenue restaurant. "We are still best friends," he said. Jennie worked at a number of other Asian food eateries around town. Most recently, she worked at the herb clinic.
Santa Barbara prosecutors Hilary Dozer and Ben Ladinig, public defenders Christine Voss and Mindi Boulet, and Deputy County Counsel Michelle Montez ​— ​who represents the Sheriff's Office ​— ​will return to court April 12. Haobsh's arraignment was postponed due to Dozer, Ladinig, and Montez taking issue with the Public Defender's Office having obtained a weekend order from Judge James Herman to meet with Haobsh in County Jail before he had requested an attorney.
Charges filed against Haobsh name special circumstances ​— ​including premeditation, lying in wait, and murder for financial gain ​— ​which may make him eligible for the death penalty or life in prison without parole. District Attorney Joyce Dudley will make that decision at a later date.
Henry Han: The Doctor
When Henry Han was shot to death last week, nearly 200 patients suddenly found themselves without their doctor. For the past 30 years, Han ​— ​a skilled, quietly charismatic, and by all accounts brilliant herbal doctor ​— ​had treated roughly 13,000 people, many confronting serious health challenges such as cancer, osteoporosis, and hepatitis. For them, Han provided a one-two punch of psychological comfort and medical relief. "A lot of suffering patients will be without their Henry," said Cathy McNease, an herbalist and acupuncturist who worked with Han in the early 1990s.
Since Han set up shop in Santa Barbara in the 1980s, there was never anything the least bit "woo-woo" or New Age about the medicine he practiced. Unlike some herbalists and acupuncture practitioners who saw themselves as distinct from traditional Western medicine, he practiced an East-West blend of practices. Han graduated from medical school in Beijing, where he grew up. His mother was a talented ob-gyn, and his father was a dermatologist; medical practitioners went back in the Han family for many generations.
Henry Han originally opened his clinic in the Lobero Building in downtown Santa Barbara and subsequently at its current location behind Chuck's steak house on upper State Street. One of his first patients was Steve Carlson, then an administrator at UCSB, who was struggling with hepatitis A. His physician said nothing could be done. "You just have to wait it out," Carlson recalls being told. Instead, he sought out Henry Han. "I saw results within a week," he said. "Within two, the symptoms were all but gone." Carlson was convinced. "I've used Henry as my primary care physician ever since."
Ann Louise Bardach, noted global journalist, said she visited Han in the 1990s to deal with intestinal issues born of her high-stress work. With the right mixture of herbal pills and a change of diet ​— ​"Han told me to eat lots of red meat and stay away from bread," she recalled ​— ​Bardach found relief.
Carlson and Han established a lasting friendship as well as medical relationship. They dined out every couple of months, often in the company of Paul Relis, cofounder of the Community Environmental Council. In fact, Han personally intervened to help Relis and his wife adopt a baby girl from China 19 years ago.
As Carlson, Relis, and Bardach tell it, Han was about 12 when doctors, intellectuals, and professionals were rounded up as part of China's now infamous Cultural Revolution. Han, his older sister, and his parents were exiled to a re-education camp in the rural outposts of western China. The stories vary, but according to Bardach, Han's childhood was "unspeakable." Carlson said Han was beaten routinely. Relis recalled Han telling him how his parents sneaked out late at night, armed only with flashlights and minimal medical equipment, to treat peasants living nearby. Han's mother encountered high rates of ovarian cancer in the women she treated, becoming a pioneering expert in the disease.
By the time Han was 18, the political winds shifted. Higher education no longer denoted a member of a parasitic class. Han graduated from medical school, and in the early 1980s he became aware that two post-graduate positions opened up at UCSB's psychology department. Even though it wasn't Han's discipline, he crammed nonstop for two solid weeks, took the tests, and qualified for one of the openings.
In response to the uprising of Tiananmen Square, Han reportedly signed a statement in support of the protestors. This put him sideways with Chinese authorities. As Carlson described it, "He went underground for a while. The Chinese government was after him." At this time, Han worked in a rehabilitation center, treating Relis's uncle who had suffered a stroke. His student visa expired. He married an American citizen, but the marriage didn't last. There were no children, a source of significant friction.
For a while, Han worked with an herbal practitioner named Jean Yu, owner of the Herb Clinic. In 1991, he bought out Yu, who moved to San Luis Obispo. As Carlson recalls, Han had patients from all over the country, especially in response to the AIDS epidemic. He worked four days a week, seeing about 15 patients a day. He did the one-on-one with the patients; his assistants mixed the herbal concoctions. In person, he radiated a calming clinical confidence. He didn't get upset by excitable, agitated, difficult patients. To Han, it was all valuable information that could help with the diagnosis.
Over time, Han's practice grew. He bought a seven-acre spread with a gated driveway a quarter mile long. Han had grown concerned China's intense pollution could prove deleterious to his plants and herbs. He'd hoped to grow his own on his own land. He moved his parents over from China, and they lived with him; his new wife, Jennie; and their daughter, Emily. Last year, both parents died, one two weeks after the other.
In recent years, Han started branching out into new medical and business opportunities. Like many familiar with herbal cures, Han understood hemp plants contain psychoactively inert chemicals known as cannabidiols, or CBDs. There's significant evidence to suggest CBDs have healing powers when it comes to tumors, seizures, psychosis, anxiety, and inflammation. CBD is also found in marijuana, but in hemp, the levels of THC ​— ​the compound that gets users stoned ​— ​are sufficiently low enough to be legal in the United States. According to Carlson, Han had been buying large quantities of hemp in China and shipping it to Burma, where it was processed into CBD-rich oils and other products.
In addition, Han was intrigued by the prospect of deploying stem cells in the manufacture of skin-regenerating cosmetics. By injecting skin cells obtained through stem-cell harvesting into the cosmetics, Han believed it was possible to repair and replace damaged tissue. According to Carlson, this has long been "the Holy Grail" of the cosmetics industry. Han, he said, ran a lab in Los Angeles in hopes of catching this Holy Grail.
Han pursued both these projects on Wednesdays, the one day of the week he did not work at the Herb Clinic. Last Wednesday, Hahn had an appointment to meet his partners in one of these ventures. When Han, normally precise and punctual, did not show, the partners grew concerned. It was at their instigation that authorities initiated the welfare check that led to the discovery of Han's dead body and that of his wife and daughter.