News
Hunting for Driftnets with UCSB Film Grads
Sponsored by Sea Shepherd, Team of Five Tracks Poachers on the High Seas
For 78 days, Sea Shepherd flagship the Steve Irwin sailed the South China Sea and Indian Ocean in search of illegal fishing vessels. Tasked with filming a docu-series for Discovery Communications, a team of recent UCSB film graduates, led by producer and UCSB alum Gavin Garrison, stumbled upon a fleet of Chinese rust buckets hunting sea creatures with banned driftnets. The Santa Barbara Independent sat down with Garrison and Sea Shepherd-contracted producer Ashleigh Allam, who spent the last three months filming black-market fishers, cutting blue sharks from miles-long driftnet, and awaiting action by the Chinese government.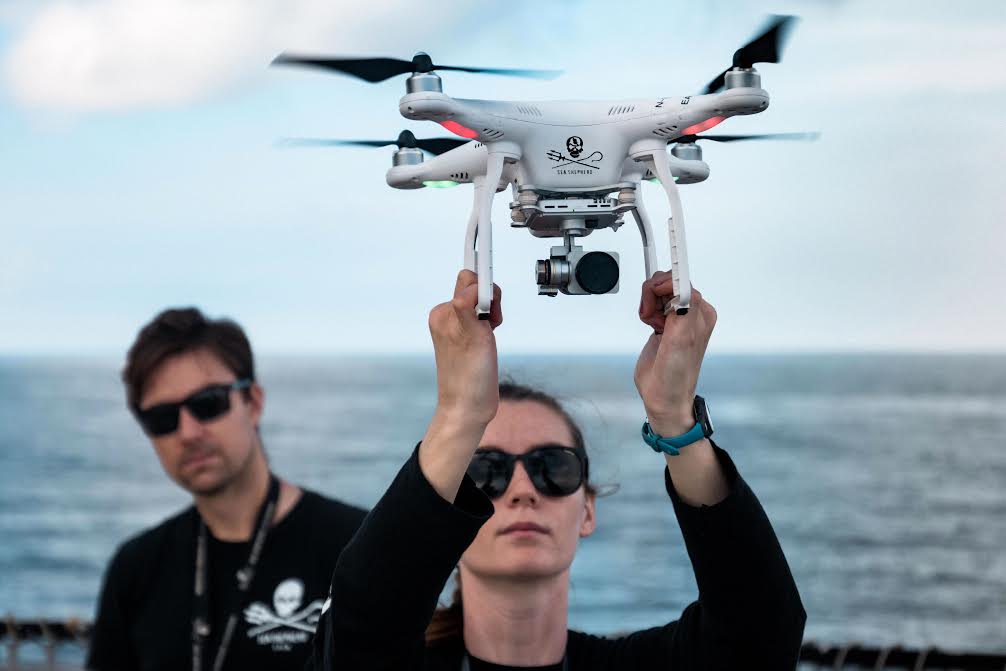 Tell me a bit about the project.
Gavin: I've been producing a show called Whale Wars for Animal Planet for the last three years. The show is about group of activists who go down to stop whaling near Antarctica.
This year I really wanted to involve alumni from UCSB, because I feel like the film program here is pretty far away from Hollywood. The three guys we hired this year — Andy Cowell, Paul Goodman, and Josh Reynolds — are all brand new to the industry and eager for experience. It was really cool that we all had the shared Santa Barbara experience while we were out on the high seas.
The nonprofit organization we work for is called Sea Shepherd Conservation Society. We originally went down to find the last of the Bandit 6 — a fleet of six ships illegally hunting Patagonian tooth fish, or Chilean Sea Bass — that Sea Shepherd has been systematically catching and stopping.
When we were on our way to do that, we ran into Fu Yuan Yu, a fleet of Chinese boats also fishing illegally. They were using driftnets, which were outlawed in 1992. So it was this horrendous discovery. I think the feeling had been that those were long-gone.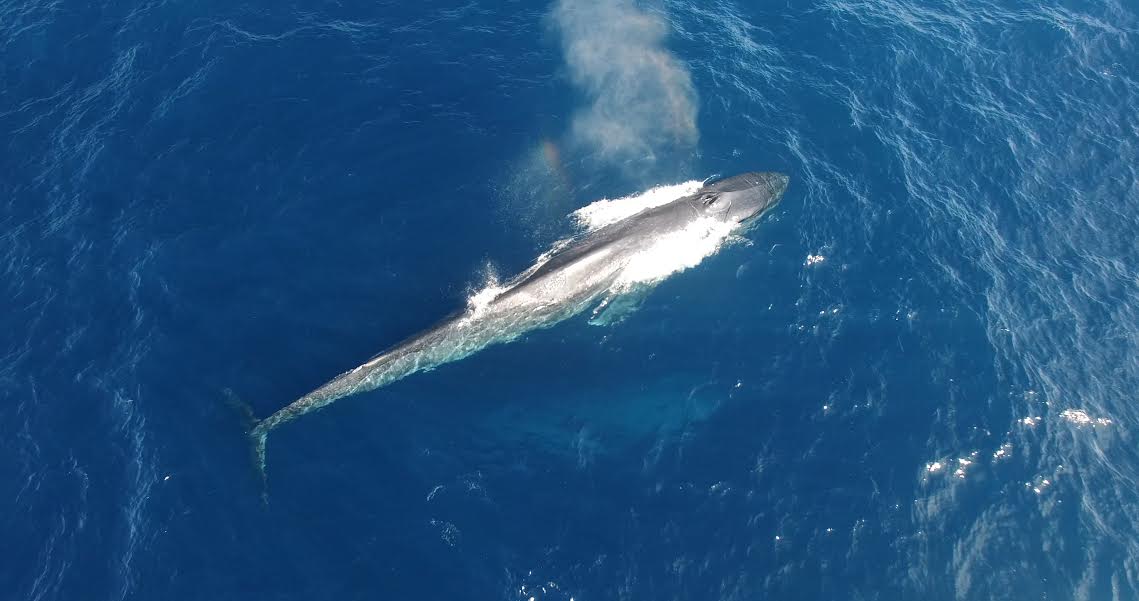 Let's talk more about driftnets.
G: Driftnets are pretty crazy. Basically, they work like a curtain that's set in the water. So the bottom has two lines, and between the two lines is a net. The bottom line is weighed down, so ship crews deploy it, let it sit overnight, and return for it.
Crews have several long sections on board — probably 5-8 sections of 10-12 mile net. They have potentially 50-80 miles of net, which they drop strategically in specific areas. By the time they're done laying the last one, it's time to get the first one.
The Steve Irwin pulled up 2.5 miles worth of the net. In that 2.5-miles worth of the net, there were 321 animals — dolphins, seals, sharks, swordfish, tuna. Ninety-five percent of them were dead.
What was the ship trying to catch with the driftnets?
G: We think they were shark finning, which serves Asian markets looking to make things like shark fin soup. And I think some of the liver oil is used for medicinal purposes. But most of what was in the net was a shark called a blue shark, which is what it sounds like, a blue-colored shark, fairly large.
Do you think that the people who are operating this ship want to be doing this?
G: It's hard to know. It's a big question, because there's a lot of forced labor on the high seas, especially in illegal fishing. There's a big question: Who they are? This company in particular [Dongxinlong Ocean Fishing] is a big company that operates internationally. I think they have 150 ships in their fleet. The vessel we pursued is the Fu Yuan Yu 076.
Ashleigh: We had submitted evidentiary documents — all the photographs that we took, all the net and the dead fish, and all of the evidence we had collected — to Interpol, the UN, and the Chinese government. The vessels were recalled to China. The company they worked for asked them to come back.
[Sea Shepherd] sent the evidence to several RFMOs, or Regional Fishery Management Organizations. The whole issue at the high seas is there is no governing body. No one really enforces it, so that is the question, who do you send that to?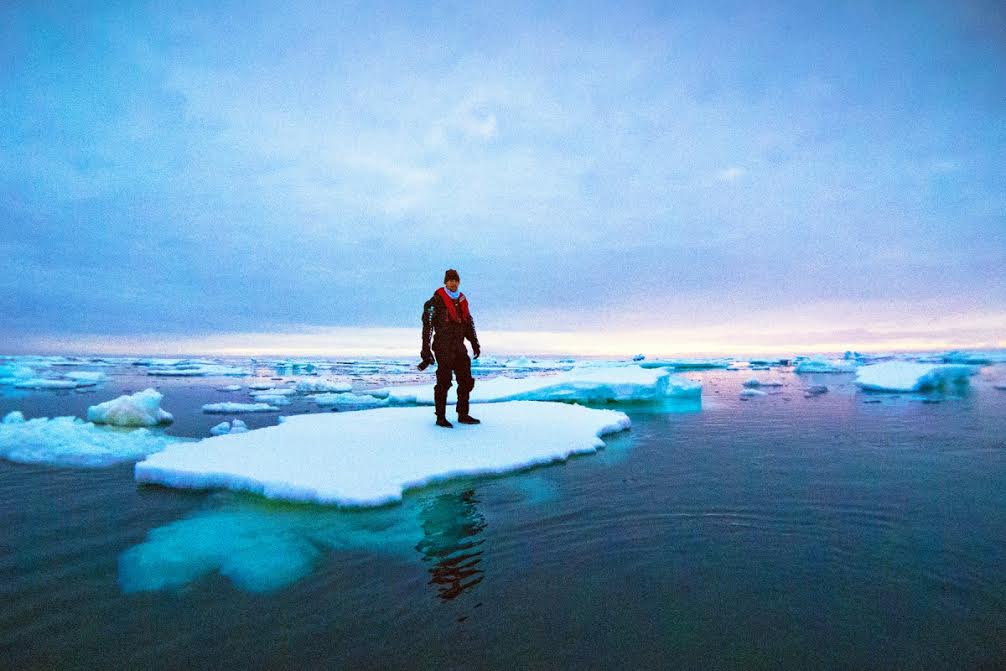 Ever feel at risk out there?
G: When we were pursuing 076, we were approached by two boats from the Chinese Navy, which was pretty intense. You have no idea what they're going to do, especially when you're out in the middle of nowhere. It's kind of anyone's guess what's going to happen. The ship we were following was saying, "this guy is following us," in Chinese. We didn't know what was going on. We had to translate, but at the time we had no idea whether they were going to fire at us or try to board us. Because we were near Chinese waters, really I think anything could've happened. We talked to them for a while over the radio and eventually they left.
How did it end?
A: The Viking, the ship we were originally looking for, was arrested by the Indonesian government. As punishment, Indonesia blew it up [without the crew aboard]. Indonesia has a very hard line against illegal fishing, and they've been notorious for destroying illegal fishing boats recently.
We followed Fu Yuan Yu 076 for 17 days, and it went back into port in China. Now what's happening is China, well they say they're opening up their own investigation into the fleet. It remains to be seen whether they'll actually reprimand or punish the fleet, but they have all the evidence that they would need to complete a thorough investigation. That fleet violated over 10 UN regulations, so it would be pretty shocking if China let them off scot-free.