News
UCSB Professor Emeritus Cedric Robinson Dies
Black Studies/PoliSci Department Chair, Author of 'Black Marxism' Leaves Legacy of Activism
Cedric James Robinson, professor emeritus of Black Studies at UCSB, died Sunday morning. Robinson, 76, leaves a legacy of brilliance in political theory, as a former student Professor David Leonard wrote in a blog post for the African American Intellectual History Society (AAIHS).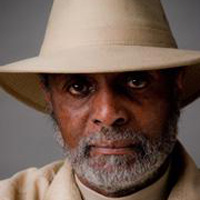 Robinson, who began working at UCSB in 1978, helped develop the university's Center for Black Studies Research, for which he served as director from 1978-1987. "The world shines a little dimmer today," said current director Diane Fujino on behalf of the center. "We will miss Cedric Robinson, a towering intellectual who taught us to think imaginatively and expansively about the forces of racial capitalism and the ferocity of the black radical tradition."
Robinson in 1980 founded KCSB radio show Third World News Review with longtime KCSB contributor and then-student Corey Dubin. The weekly radio show gave listeners guerilla coverage of pivotal moments in global history. By 1985, the grassroots program was being broadcast on public access station TVSB, where it aired live for 30 years.
The author of groundbreaking political tomes, including "Black Marxism: The Making of the Black Radical Tradition" and "Black Movements in America," Robinson also taught and mentored students in UCSB's Political Science Department. Although he retired from teaching in 2010, Robinson remained an active and revered member of UCSB's academic community.
Gaye Theresa Johnson, UCLA associate professor of Chicano/a Studies and former UCSB associate professor of Black Studies, has known Robinson since she was seven years old. In an email to The Independent, Johnson said, "It was in Cedric and Elizabeth [Robinson's] house that I first considered politics and music in the same space: as a child, jazz was the soundtrack for the fierce and intricate political conversations that took place at the dinner table, among some of the most incredible thinkers around freedom and social justice…I'll always be grateful to them both."
The university's campus flag will be at half-staff on June 16, the same day a memorial service will be held for Robinson at 1 p.m. at Welch-Ryce-Haider Funeral Chapels on Ward Drive in Goleta.