Briefs
Ventura Firefighter Killed En Route to Canyon Fire
Vandenberg Blaze Grows to 12,000 Acres, Is 50 Percent Contained
The Canyon Fire, now in its fifth day, has grown to 12,353 acres and is 50 percent contained, said officials with Vandenberg Air Force Base, where the blaze is located. Over 1,000 firefighters from 50 agencies around the state have been assigned to the wildfire, which began Saturday afternoon in a remote canyon on the base.
Ventura firefighter Ryan Osler, 38, was killed early Wednesday morning in a rollover crash on Highway 246 near Purisima Road as he and another firefighter drove a water tender toward Vandenberg. The extent of the other firefighter's injuries are unknown.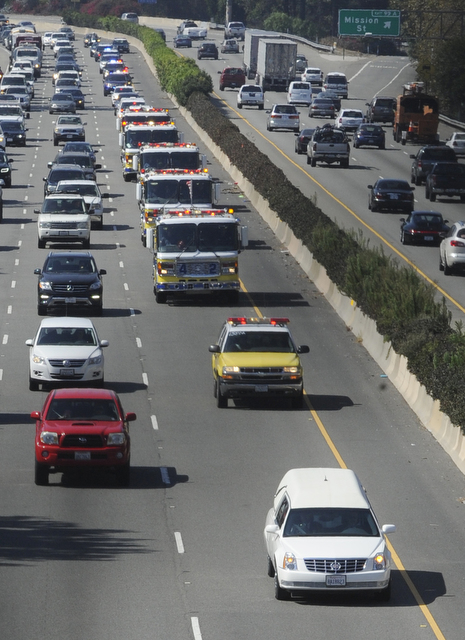 Air Force officials said fire crews are making progress, but they expressed concern that high winds predicted for later this week could rekindle hot spots. Flames are most active along the northern edge of the fire.
No Vandenberg buildings have been damaged, but power was lost at a number of structures and railway service through the base has been halted. Owners of horses stabled near the base transported a number of their animals to safety after evacuation warnings were issued for La Salle and Miguelito canyons.
"Fire crews will concentrate their efforts from the northwest portion of the fire area in order to stem the fire's spread in that direction, and to provide additional protection for the base's space launch complexes," the Air Force said in a statement. Officials said they are working to protect "critical assets," such as the nearby Atlas V rocket, whose launch with a commercial satellite was postponed Sunday.
Pledge campaign launched for family of Fallen Engineer Ryan Osler.