At Friday night's Gary Clark Jr. show, the young gun out of Austin turned the Santa Barbara Bowl into the outdoor roadhouse of your dreams. Clark, who has mastered the alchemy of putting on a great stage show, never took a false step. "Bright Lights," an unforgettable original that's also an homage to the great Jimmy Reed, opened a propulsive set that built steadily to a satisfyingly wild close. Clark and the band then came back for a lengthy and dynamic set of encores that was almost a second show.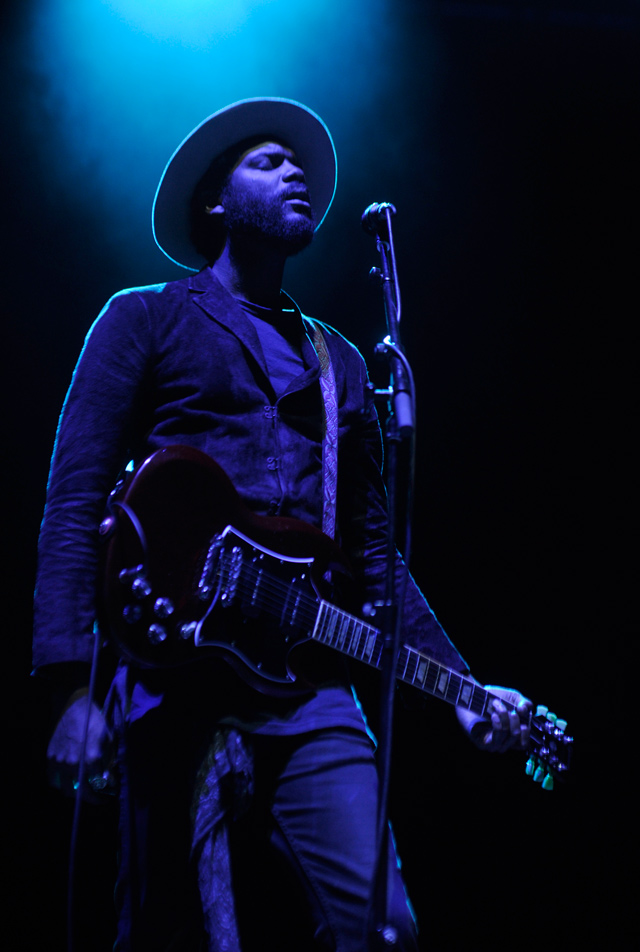 Like Chuck Berry or Keith Richards, Clark conducts from the guitar in constant, dazzling conversation with his drummer, Johnny Radelat, and his bassist, Johnny Bradley. And even though there are four musicians onstage, including rhythm and slide virtuoso Eric "King" Zapata, the band comes across as more of a classic power trio like Band of Gypsys or Cream than a two-guitar, Southern-rock/blues quartet. This economy of expression pays off in impact. A Gary Clark Jr. audience feels each and every note in their bones.
Clark's not crossing over; he's just bringing a bigger blues to the 21st-century stage. As with Alabama Shakes, who played the Bowl last season, we're hearing something that sounds contemporary in 2016 but that could have torn the roof off of either Fillmore in 1969. Music doesn't progress; neither does it decline. The musicians of today aren't better than those of 40 — or 400 — years ago, and they're not worse. What matters is great music, music like Clark is making, music that plays tricks on time.