News
Great Growth, Bad Vibes in Goleta
City's Challenges Has Five Council Contenders Competing to Solve Them
The bulky constructions rising along Hollister are only the most visible of Goleta's issues that have led to the first challengers to City Council in years. From among five candidates, only two will gain seats on a council soon to decide a number of proposed developments — 500 residential units and almost 200,000 square feet of commercial development, including Heritage Ridge, Kenwood Village, and another piece of Westar/Hollister Village, among them. The young city also has powerful neighbors to deal with — UCSB, City of Santa Barbara's Municipal Airport, and the growling bear of the Revenue Neutrality Agreement with the county.
Goleta is no newcomer to build-out woes. Even before the city formed in 2002, the area was a battleground for intense development and water wars, which sprang from post-WWII development and the overdraft of aquifers observed in 1972. The fight simmered down with the importation of state water in the 1990s, but with the current drought and seemingly runaway commercial and housing projects, anxiety is on the rise.
A Grimm's fairy tale trio of "village" projects concern several of the City Council candidates — Westar/ Hollister Village, Village at Los Carneros, and Old Town Village — because they were approved by changes to zoning on Goleta's General Plan, a document finalized in 2006 after a long community process. It maps the city's homes, stores, industry, parks, open space, and roads out to 2030. Changing the zoning, critics charge, upsets the carefully thought-out balance.
The seven projects currently under construction — some of which have been decades in the making — will produce 737 residential units, 138 hotel rooms, and 304,000 square feet of various commercial uses. Upstream in the pipeline are nine projects approved but yet to break ground that will create 364 residences, 118 hotel rooms, one church, and 146,000 square feet of commercial space. Among those homes will be 70 affordable ones at Villages at Los Carneros to be built with People's Self-Help Housing. Fourteen more are destined for Old Town Village; that project and two others are making a total of 17 "in lieu" payments to the city to help fund affordable homes at unknown future projects.
The water allotted so far to these projects totals about 216 acre-feet per year. As Goleta Water District's Ryan Drake explains it, about 137 acre-feet are retained in historic allotments, and the rest are new purchases made before a district cutoff in October 2014 due to drought conditions.
Here's a snapshot of the candidates who want to make it all work:
"Have you ridden an ebike?" Tony Vallejo asked, quickly warming to the topic of revitalizing Old Town Goleta and energized by an electric bicycle tour around the area. He was envisioning fewer cars parked along Hollister — the city will add off-street parking in the Community West Bank lot in a month or two — in order to place a bike lane on one side. Vallejo is a CPA, with several Old Town businesses as clients — and supporters. The only incumbent running, he was the board chair of Goleta's Chamber of Commerce when he was appointed to the council in 2014. "Parking is a big deal," he added, saying the lack of it keeps people from Old Town's restaurants and stores.
Goleta's other big deal is development. "We've had a lot of growth, and we need to do a good job of adjusting to that growth," Vallejo said. He wants "to stick to the General Plan," he declared, "unless there's a really good reason," one of which was Old Town Village. Sitting astride 12 acres at South Kellogg Avenue behind Goleta's Community Center, the project places 175 townhouses on what had most recently been ag land but was zoned for a hotel/convention center in the General Plan. It passed City Council on a 3-2 vote, with Michael Bennett and Paula Perotte against. Bennett objected the homes would only provide about $24,000 in revenue where a convention center would provide $2 million per year. Perotte has yet to vote for a project that changes the General Plan, and she didn't approve this one either.
Vallejo explained his "yes" vote for the project saved water. The property had an allotment of 82 acre-feet of water, he said, with historic use of about 26 acre-feet. The hotel/convention center zoning could have tripled water use, a serious consideration despite its millions in revenue. "Until the RNA is fixed, hotels are our bread and butter," Vallejo acknowledged. "But we also need housing."
As for the Revenue Neutrality Agreement, "$5.4 million last year for nothing," said Vallejo. When the city formed and left the county, it agreed to compensate the county's financial loss — it currently pays 50 percent of the city's property tax and 30 percent of sales tax to the county. The sum amounted to more than 20 percent of the city's budget of $23 million last year and was in addition to the $7.2 million the city paid for policing. And the Revenue Neutrality Agreement has no end date. "The county won't even talk about it," Vallejo asserted. "My goal is to make it very clear to the public that the only way to bring the supervisors to the table is for them to hear from their constituents."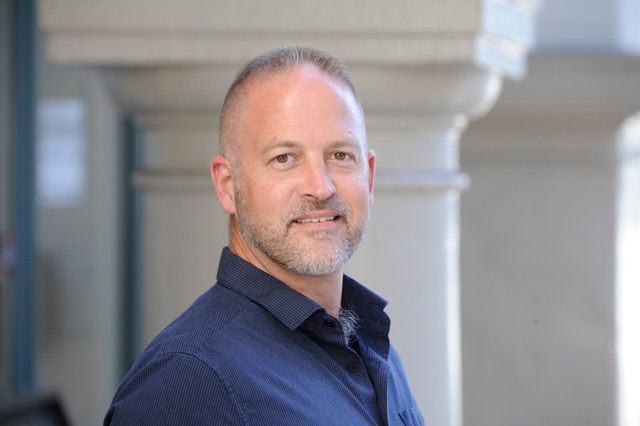 Kyle Richards proposes that the "over-development in the city" requires a growth management ordinance "to legally limit the amount of unchecked growth that we've been having," much as Montecito and Santa Barbara have done. "Goleta has a strong agricultural history, and there's a feeling to the city that is being lost," he said.
Richards, who has worked for UCSB's Academic Senate as a policy analyst for 19 years, said he rides his bike to the university from his home in Old Town. He views the zoning change for Old Town Village as a disservice to the long community effort on the General Plan. Like fellow candidate Stuart Kasdin, Richards has the support of a long list of Santa Barbara environmentalists and Democrats, the Goodland Coalition, and Robert K. Miller, who spearheaded the movement to successfully relocate a California Highway Patrol depot away from Ellwood school.
Richards has chaired the city's Parks and Recreation Commission and has sat on its board since its inception in 2013. "This election is about our future," he said, "one that places more value on the quality of life than the quantity of development."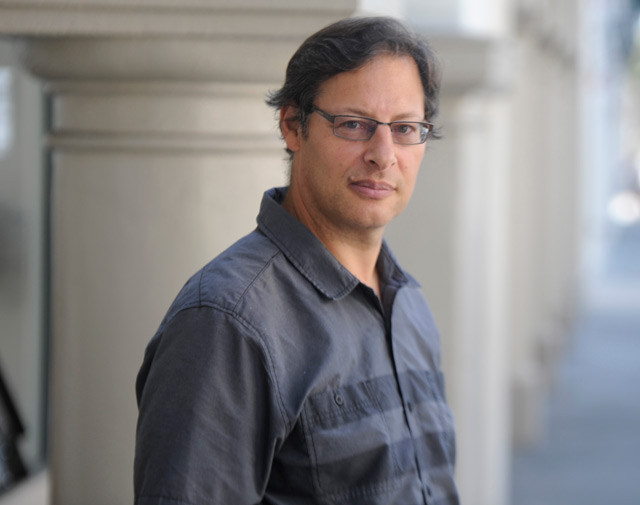 Stuart Kasdin sees the most visible of Goleta's developments daily — he lives by Ellwood school, near the Westar/Hollister Village project, which has eclipsed views of the mountains. "There's a whole list of criteria the city uses. They don't have to approve projects on the scale we currently see." He's also concerned that growth is outstripping the city's ability to provide vital items like water, libraries, public safety, and recreation.
Kasdin would know. He served three presidents while on staff at the White House's Office of Management and Budget, overseeing budgets for agriculture, forestry, and conservation programs. Kasdin came permanently to Goleta about a year ago when his son started kindergarten; he and his wife had commuted between both coasts for several years: She teaches at UCSB, he taught at D.C.'s George Washington University. Kasdin also earned his PhD in Political Science in 2009 at UCSB. "It'd be fun to actually apply the things you learned," he said of the chance to join city government.
Though Kasdin judged Goleta was "fiscally fine" — it balanced its books — getting developer impact fees by changing project zoning was the wrong way to increase revenue. The Old Town Village decision, for instance, was "egregious," especially coming as it did a few months after Stage III water conservation went into effect. When it came to amending the General Plan to accommodate developers, Kasdin said, "The city should not put its finger on the scale."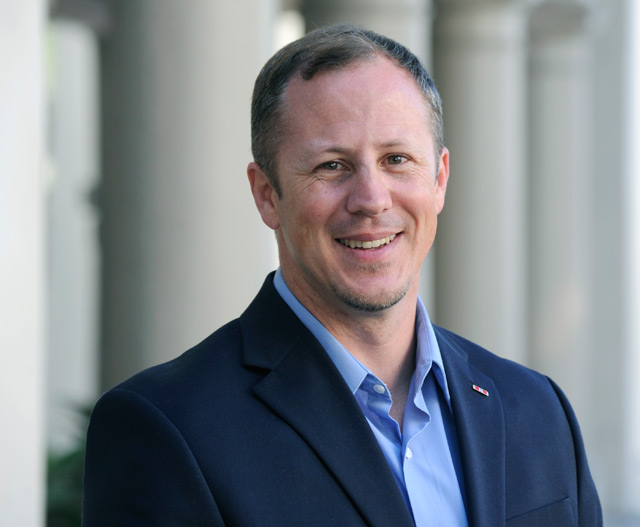 Aaron Swaney has been on a city council before. In Tunis, Iraq, where he was a first lieutenant in the Army, Swaney was a non-voting member of a council composed of Sunni and Shia sheiks. His work there included fixing and building a water treatment plant and tower — twice; the first one was bombed — distributing food, and convincing councilmembers that part of their job was doing things like hiring people to sweep up broken glass. He has every expectation that Goleta's City Council will not be nearly as vitriolic as the one in Tunis.
Swaney's on the city's Design Review Board and was the only vote against the Old Town Village project. "At this pace," Swaney said, "I see a town that is not going to be recognizable, and we're not going to have any water to drink." One solution to the latter, he said, is to work with Goleta's water and sanitary districts to expand recycled water use.
A small-business owner who runs SB Printer with his wife in Old Town and at UCSB — who also applied to the council in 2014 — Swaney believes his experiences qualify him for a tough job. "I learned the hard way to question those in authority and that 'might does not make right,'" he said. "I will have no reservations about voting 'no.'"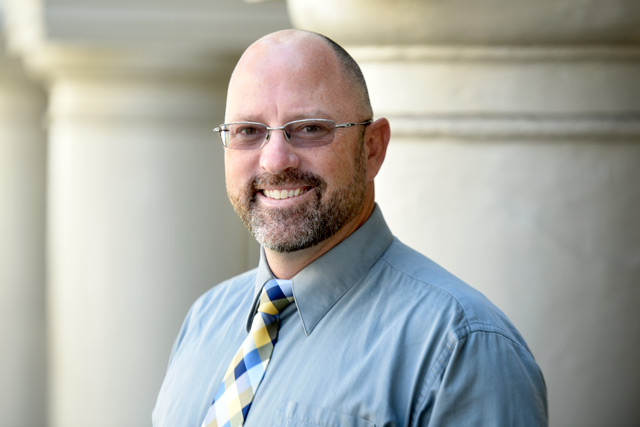 Dave Haws is as hometown as it gets, having been born at Goleta Valley Hospital in 1975 and raised in Santa Barbara. After he moved back to Goleta in 2010, "Wow! This development is out of control," he observed, and he is running to get the General Plan revised and updated to preserve the city's "beautiful and quiet coastal" feel. Equally important to Haws, who a real estate agent and broker, is terminating Goleta's Revenue Neutrality Agreement. He stated such open-ended agreements are illegal, and he's willing to go to court to regain what's been lost to the "illegal agreement."
One thing that money should go to, he says, is improved and expanded water sources. He thinks the city should work with UCSB on a desalination venture and look into a pipeline for Goleta straight from the State Water Project. "If you live in Southern California, you might have years of water, but another drought will come," Haws said. "We need to prepare for the future."
Where's the Money From?
Unsurprisingly, Tony Vallejo is supported by the Goleta Chamber, which gave his campaign $10,000, and also gas station titan John Price, $5,000; Camino Real Marketplace, $2,500; Crepac-CAR (California Association of Realtors PAC), $1,500; the Towbes Group, $1,600. About three dozen individuals donated hundreds, among them Councilmember Roger Aceves's political fund, Councilmember Michael Bennett, water district candidate Jean Blois, rental mogul Ron Wolfe, and former sheriff Jim Thomas.
In Kyle Richards's financial camp are Richard Whited, $7,000; bus driver Eric Waldo, $1,000; Democratic Women of S.B. County, $1,000; and about eight citizens, among them Councilmember Paula Perotte's election fund, former mayor Margaret Connell, and Planning Commissioner Cecilia Brown.
Aaron Swaney is the only other candidate who reported any campaign fundraising as of September 29, loaning himself $1,000 and getting the same from H. Hampton Bell. Vallejo reported a total of $28,653 raised, including a $6,600 personal loan and spent $4,670, most of it to campaign consultant Rincon Strategies. Richards has raised $11,090 and spent $155.