Best Of
Best Of Santa Barbara® 2016: Drinking
Hi,
My apologies ahead of time if this letter reads like one big basset hound howl, but I just had a cup of coffee that has the very real potential to change my life. There is a place here called The French Press , and, thanks to their fearless leaders, Todd Stewart and Julia Mayer, they do caffeine and coffee shop ambiance ridiculously right. Come, sit, and stay awhile if you can.
Really, though, the coffee drinks are just the fuzz on the tennis ball in this town. The options for filling up your bowl are endless. Dot and I could not resist a trip to Lama Dog last week for obvious reasons. But, besides the smack of loa around the name and the loveable Tibetan mastiff that is the tap house's namesake, this place is a beer drinker's paradise on the ocean end of the Funk Zone; 20 different taps and a half dozen refrigerators full of bottled options had my tail wagging instantly. More of a craft-cocktail sipper? You just have to get right with big cats and hit up The Good Lion . Their drink menu rotates weekly and always features a wild and whimsical alchemy of libations with organic fresh-squeezed juices and scratch-made syrups. Can't support anything even remotely feline? The Imperial out Goleta way is a terrific plan B.
Luckily, Dot and I have eight legs between us, so we have covered a good amount of ground across the Santa Barbara drinking landscape this past summer. Classic strong drinks — ​whether you are a policy maker, a mover and shaker, or just looking to jump-start your night ​— ​are always found at Joe's Café . And martinis that raise your hackles are served at Harry's Café . The Bloodies at the Boathouse are essentially a meal packing a buzz, and you get an ocean view with each sip. Even better, the beach outside actually takes kindly to beasts like us and encourages us tail-waggers to walk free of leash. The beach is a paradise and close to our favorite bar, The Neighborhood. The place is like catnip for humans with so many games and screens and drinks and different things to eat that smell like the best treat ever! They even let Dot and I hang on the patio.
But, of course, I can't bark about drinks without touching on tequila, the cactus juice of the gods. There is something perfectly poetic about a proper margarita on the rocks with a cool sea breeze ruffling your fur, especially when panting is your version of sweating. There is no better place to get your margar on around these parts than Casa Blanca on State Street. It has a prime location with a big and airy bar and an outside patio with excellent people watching. I dare you not to woof!
And then there are the grapes. Santa Barbara is all about grapes and the bewitching brew created when humans stomp on them and put the juice in a giant wooden can for a while. Dot has started sniffing grapes ​— ​it's that good! For drinking at home, the brilliantly named Winehound, under new ownership, is the only place to get your supplies, offering a mix of S.B. and Central Coast wines as well as imports and an array of Champagnes. For imbibing in public, you cannot beat the indoor/outdoor seaside breezes of Municipal Winemakers. An always-interesting mix of locals and wayward tourists like us are found at Dave Potter's place, and it seems his particular grape-juice mixes really help the people have fun. Bring your human here, and watch them get happy.
A couple of really great guys named Bryan Hope and Scott Bull take luxury vans of the bipeds out to the Santa Ynez Valley for wine trips. Crazy concept! It's called Sustainable Vine Wine Tours, and they prefer to keep it small and personal. Imagine doing something like this for our kind and hitting the beach! We would be in the biscuits and gravy so fast that it's making me drool right now.
Anyways, sorry for the long trot. As you can see, you have to come out for a visit as thirsty dogs are guaranteed to be quenched. —Dug
Coffee House
The French Press, many locations, thefrenchpress.com
Finalist: Handlebar Coffee Roasters
Beer Selection on Tap

Llama Dog, 120 Santa Barbara St., 880-3364, waterlinesb.com/lama-dog
Finalist: Figueroa Mountain Brewing Co.
Place for a Craft Cocktail
The Good Lion, 1212 State St., 845-8754, goodlioncocktails.com
Finalist: The Imperial
Stiffest Drinks
Joe's Café, 536 State St., 966-4638, joescafesb.com
Finalist: Harry's Plaza Café
Martini

Harry's Plaza Café, 3313-B State St., 687- 2800, harryssb.com
Finalist: Lucky's
Bloody Mary

Boathouse at Hendry's Beach, 2981 Cliff Dr., 898-2628, boathousesb.com
Finalist: Brophy Bros.
Neighborhood Bar
The Neighborhood Bar & Grill, 235 W. Montecito St., 963-7600, theneighborhoodbar.com
Finalist: Uptown Lounge
Margarita
Casa Blanca Restaurant & Cantina, 330 State St., 845-8966, casablancasb.com
Finalist: Carlitos Café y Cantina
Wine Shop
The Winehound, 3849 State St., Ste. 163, 845-5247, thewinehound.com
Finalist: Les Marchands Wine Bar & Merchant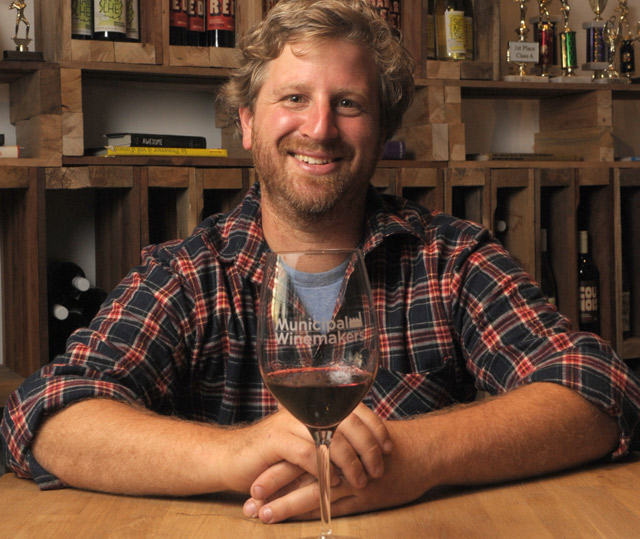 Urban Tasting Room
Municipal Winemakers, 22 Anacapa St., 931-6864, municipalwinemakers.com
Finalist: Corks n' Crowns
S.B. Wine Tour Company
Sustainable Vine Wine Tours, 3981 La Colina Rd., 698-3911, sustainablevinewinetours.com
Finalist: Santa Barbara Adventure Company
Tea Selection
Vices & Spices, 3558 State St., 687-7196, vicesandspices.net
"We have such amazing regulars, and we've been here for so long. Thank you to the community for allowing us to be open for 41 years." —Jenna, Vices & Spices employee for five years
Finalist: Coffee Bean & Tea Leaf
S.B. County Brewery
Figueroa Mountain Brewing Co., 137 Anacapa St., Ste. F, 694-2252 x342, figmtnbrew.com
"We are so stoked to win both the Best Brewery and Best Funk Zone spot this year. It means a lot to our team who work so hard every day to put out the best product possible. With so many great breweries in the county and so many excellent Funk Zone libation locations, this award will hang high on our awards wall!" —Jaime Dietenhofer, owner
Finalist: M.Special Brewing Company
Happy Hour
Enterprise Fish Co., 225 State St., 962-3313, enterprisefishco.com
"Our team is proud and excited to have won Best Happy Hour in Santa Barbara for the past seven years. Big thank-you to all of our local supporters." —Colby Cox, marketing/PR manager
Finalist: Lure
S.B. County Winery
Summerland Winery, 2330 Lillie Ave., Summerland, 565-9463, summerlandwine.com
"Wine is about the people around you and not just the product, so this recognition is fantastic. Thank you. Perseverance at the end always pays off." —Etienne Terlinden, winemaker
Finalist: Municipal Winemakers
Valley Tasting Room
Demetria Estate, 6701 Foxen Canyon Rd., Los Olivos, 686-2345, demetriaestate.com
Finalist: Carhartt Vineyard
Restaurant Wine List
Wine Cask Restaurant, 813 Anacapa St., 966-9463, winecask.com
"It's 10 pages of crazy goodness, from by-the-glass offerings to a bottle list with both affordable and obscure California whites. Enological explorers of the New World and bow-tied Old World snoots will be equally welcomed and impressed." —Matt Kettmann, editor at Wine Spectator
Finalist: Opal Restaurant & Bar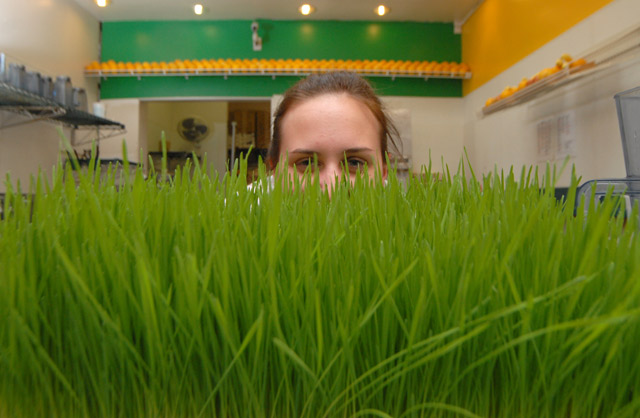 Juicery
Blenders in the Grass, many locations, drinkblenders.com
"Fresh juices and smoothies and things are pretty popular nowadays, but Blenders has been doing it for us here in Santa Barbara for a long time. They are part of this town's healthy lifestyle." —Kelly Ortiz, regular at the Mesa location
Finalist: Juice Ranch