News
A Closer Look at Justice
Prison Sentencing at the Hands of a Judge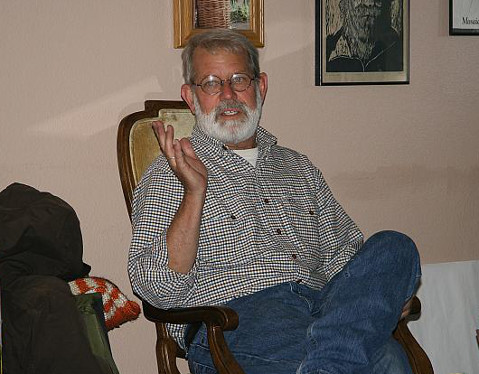 JULY 12, 2016: Justice will never be legislated. Laws can be enacted, sentencing guidelines can be set, but ultimately, justice is relegated to a judge in our legal system. The judge learns the law and the guidelines and then makes a judgment on a case-by-case basis, applying the law and the guidelines in a given case with its unique circumstances and personalities.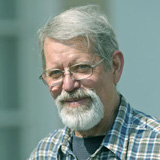 Take my case for example. The magistrate judge in my case, Louise LaMothe, knew the law (trespassing on a military base) and the guidelines (a maximum of a $5,000 fine and six months in prison) and then heard my case. Actually she didn't hear much of the facts of my case because I freely chose to plead "no contest" which meant no trial. But in order to get a better sense of how to sentence me, she ordered a presentencing report from the probation office.
The forms for this report are some 42 pages long, and this one covered pretty much every aspect of my life: income, education, occupation, details of my immediate family as well as my extended family, my childhood, prior arrests, convictions, and much more. It's fair to say that the report gave LaMothe a good sense of me.
The probation office recommended I serve six months of probation with which I chose not to cooperate for reasons of conscience. The probation office then recommended a month in prison for my noncooperation. The judge chose to ignore that recommendation and gave me a four-month sentence instead. This was her understanding of justice in my particular case. This illustrates the important distinction between the legal system and the justice system. While laws are indiscriminate, justice is completely in the hands of a judge, a person with enormous power over a defendant's life.
Here is another story of justice or, in this case, the lack thereof. Javier (not his real name) currently lives on the same unit as me. Although we had never had a conversation, he was hard not to notice. Javier stands only about five feet tall, looks to be in his fifties, has dark black hair and eyes and a square but kindly face with a graying mustache. He limps because he has a club foot and wears an appliance inside his right shoe to help him walk. Both of his hands are palsied, bent in at the wrists and all of his fingers brought together as if he were trying to pick up a pinch of salt. My inclination to question him about the circumstances that brought him here was heightened one day in the visiting room.
I was visiting with my wife, Tensie Hernandez, when a young woman with three children were escorted into the room to await a visit from another inmate. One of the children, a boy, was about 4 years old and the little girl about 3. Then there was a thin, pale boy in a wheelchair, his head hanging limply, his drooling chin resting on the bib on his chest. He was clearly one of God's angels. The whole family waited patiently, the kids behaving amazingly well, until finally in walked Javier. He hugged the young woman and the two children, but when he bent down to hug the boy in the wheelchair his tears started flowing, and the boy raised his head and broke into a spectacular smile. The tenderness of the scene had Tensie and me in tears as well, and I made up my mind to get to know Javier once we returned to our unit. Here is his story.
Javier received social security insurance (SSI) for his disability. One night his younger brother and his brother's nine months pregnant wife were in a terrible vehicle accident, and both were killed. In a car seat between them on the seat of the truck was their 16-month-old son, Jacob. The car seat was not belted in, and Jacob was ejected, landing on his head on the highway. His skull was cracked open, and after being rushed to the hospital, he underwent three successive surgeries to remove the gravel from his brain. The first two surgeries went amazingly well, and Jacob awoke from each of them alert and engaging. During the third surgery something went wrong, and Jacob's brain was irrevocably damaged. He was eventually discharged into the care of his uncle Javier with a feeding tube and a poor prognosis for survival.
Javier has cared for Jacob for the past eight and a half years (he is now 10 years old) and also, more recently, for his 86-year-old mother who is bedridden because of a stroke. Having difficulty making ends meet, Javier took a job, failing to notify SSI that he had an income. He defrauded the government.
The prosecution, never having met Javier, demanded 15 years in prison for his "false claim" of disability. When Javier arrived in court, one look by the judge was enough to convince him that Javier had not lied about being disabled, but he still wanted him to serve 21 months for not reporting his income to SSI. Javier's attorney pleaded for leniency based on the fact that Javier was the sole support for his invalid mother and his orphaned and disabled nephew. In the end he got four months in a federal prison.
Javier has been here a month and a half, and the tender reunion that Tensie and I witnessed in the visiting room was the first time Javier's daughter and her two children were able to make the trip from north of Bakersfield to bring Jacob to visit his beloved uncle. That evening, back in our unit, the tears rolled gently down Javier's cheeks as he told me his story and spoke of his love for Jacob and how much he misses him.
Again, there is an enormous difference between our legal system and our system of justice. We so often want to rely on the legal system to keep law and order, and maybe that's as it should be. But ultimately what our hearts really yearn for is justice, and that's an entirely different thing. It falls to the personalities, the perspectives, and, unfortunately, too often the ideologies of our judges to apply that justice. I'm no legal scholar, but I know enough to see that Javier does not belong in this prison but at home with his loved ones. That would be justice.
Dennis Apel served four months in the federal Metropolitan Detention Center in Los Angeles, having been found guilty of crossing the "green line" during peaceful protest at Vandenberg Air Force Base, and then refusing to comply with supervised probation.