News
City College $9 Million in Debt
New Campus Center Project Now on Hold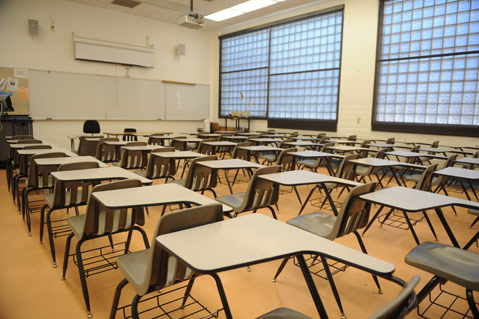 Facing a projected $9 million deficit next year, fiscal shot callers at Santa Barbara City College are brainstorming how to realistically decrease expenses while ramping up revenue and operating more efficiently. "This deficit is a result of declining revenues over many years and steadily increasing expenditures," SBCC President Anthony Beebe said in a letter to staff on Monday.
Over the past five years, the college has seen enrollment drop 5-7 percent annually, an ongoing hit exacerbated by unpredictable state funding. This fall alone, enrollment is down 6.8 percent from last year, representing roughly $1.8 million in lost revenue. But Beebe has emphasized "that the solution is not to drive up enrollment," said Luz Reyes-Martin, SBCC's communications director. "We don't want to grow the college. It's about stabilizing where we are and not continuing to decline." A series of meetings of SBCC's College Planning Council (CPC) is underway to expose the extent of the money troubles and come up with turnaround tactics, to be presented at the next CPC meeting on November 1, with final recommendations scheduled for review on November 15.
As fiscal solutions slowly take visible form, what this means for SBCC's progress toward building an all-new Campus Center is clear: That project has been pushed to the back- burner. In 2012, SBCC received $20 million in state funding toward the effort and has since set aside supplemental funding and worked through the permitting process toward replacing the existing structure with something bigger and safer, to the tune of $30 million. With approved plans "we were ready to go," Reyes-Martin said, with plans to break ground this winter. Then the bids came in, the lowest of which was $7 million over budget.
In its original estimate, SBCC had accounted for inflated costs associated with big, out-of-town construction firms heading up major projects in Santa Barbara, she said, adding that community colleges statewide are discovering that construction costs have gone up considerably as the economy rebounds from the Great Recession. For now, SBCC is considering spending set-aside funds on upgrading the existing Campus Center. "[Beebe] made it very clear that it wouldn't be prudent to add $7 million of debt burden to the college," Reyes-Martin said.