News
Mercedes Sprinters Trapped in RV Net
Owners Petition City to Exempt Them from New Parking Ban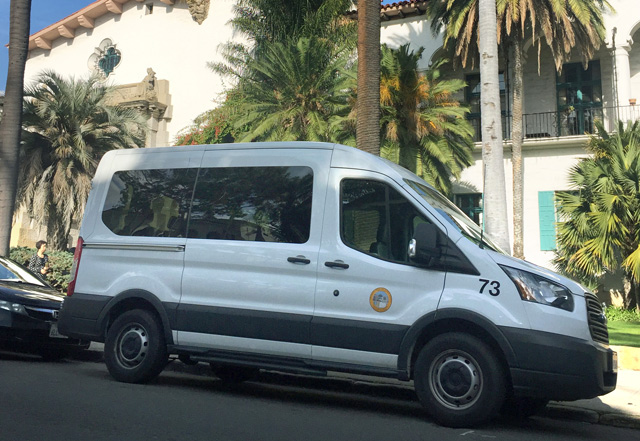 Efforts by City Hall to ban RVs and other vehicles deemed too big from parking on Santa Barbara city streets have sparked a backlash among some owners of the popular Mercedes-Benz Sprinter and other taller SUVs, who showed up at a special meeting last week asking city councilmembers to exempt them from the "oversized vehicle" ordinance the council adopted late last year. The new ordinance — scheduled to take effect this March — bans any vehicle taller than 82 inches from being parked on city streets on the grounds they block motorists' visibility and constitute a road safety hazard. By the same logic, the new ordinance also bars vehicles longer than 25 feet and wider than 80 inches.
City Attorney Ariel Calonne took pains to craft an ordinance that would eliminate RVs based on size of vehicle rather than the socioeconomics — or conduct — of their occupants. In so doing, however, he also effectively outlawed a newer breed of tall van favored by contractors, construction workers, surfers, and paddle-boarders, many of whom showed up last week to voice their concerns at an ad hoc committee presided over by councilmembers Cathy Murillo and Frank Hotchkiss. "We don't want to be criminals in our own hometown," said one Sprinter owner. A contractor said four of his employees, all renters, drive oversized vans as part of their job and that the ordinance will impose a serious burden.
The ad hoc committee was formed to find locations where RV owners could legally park during daylight hours. From dusk to dawn, the New Beginnings Program operates the Safe Parking program, which manages a finite number of spaces in parking lots throughout the South Coast for people living in RVs, cars, trucks, and vans seeking to transition into more permanent housing. New Beginnings scatters small clusters of clients among the lots, offering them a range of social services. Insurance costs per space are high, about $2,800 a year.
Efforts to secure spaces are ongoing and far from fruitful. A couple of RV dwellers announced a willingness to manage a daytime-nighttime location with a capacity of 23 spaces on city-owned property located by the airport, and a private donor has reportedly expressed willingness to underwrite the insurance costs. In the meantime, one longtime RV advocate announced his intention to challenge City Hall's new ordinance in court. While many other cities have similar sized-based ordinances, none have been subjected to legal attack.