News
Revolt of the Sprinters
City Attorney Will Meet with Unhappy RV Owners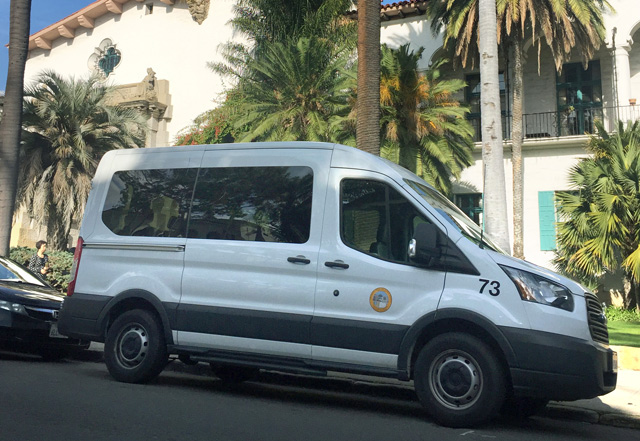 City Hall is exercising cautious deliberation with regard to enforcement of its new oversized-vehicle ordinance — banning RVs and other vehicles deemed too big to park safely on city streets — in response to complaints from owners of Sprinters and other models of "tall profile vehicles." City Attorney Ariel Calonne said he plans to meet with owners of Sprinters and other vehicles similarly tall sometime this month to discuss possible unintended consequences of the ordinance passed by the City Council last fall.
Calonne sought to craft an ordinance based solely on the size of the vehicles — arguing their size posed health and safety concerns — not the socioeconomic profile of their occupants. The ordinance effectively banned most RVs but, it turned out, also banned most "tall profile" vehicles. To date, 109 such owners have signed a petition asking City Hall to revoke or rewrite the ordinance. Several have taken their case directly to the council, arguing City Hall cast its regulatory net too widely. The threat of legal action has been alluded to.
Such vehicles typically comply with the width and length limits imposed by the new ordinance, but fail to meet the new height standards. Under the city's ordinance, vehicles that exceed any one of the three dimension limits are not allowed on city streets. Violators will be subject to $53 tickets. Calonne declined to predict when the ordinance would be enforced, explaining that prior predictions have not been borne out. He said the Public Works Department is still working out details of an online application system for residents and visitors seeking to qualify as "exceptions" under the ordinance. Residents and visitors are allowed a maximum of no more than 10 exception permits per 90-day period.
The availability of such permits might address some of the concerns expressed by Sprinter owners, but not all. In the meantime, City Hall remains under fire for homeless advocates who regard RVs and pickup trucks with camper shells as home on wheels for those who can't afford traditional accommodations. About 40 RV owners are signed up with a Safe Parking program that provides managed overnight stays for individuals and families seeking to transition into four walls and a roof. But advocates have demanded, where are these people supposed to stay during daylight hours? The council created an ad hoc subcommittee to address this question.