News
Gun Seizures Go Way Up in Two Years
Linked to Drug-Dealer Arrests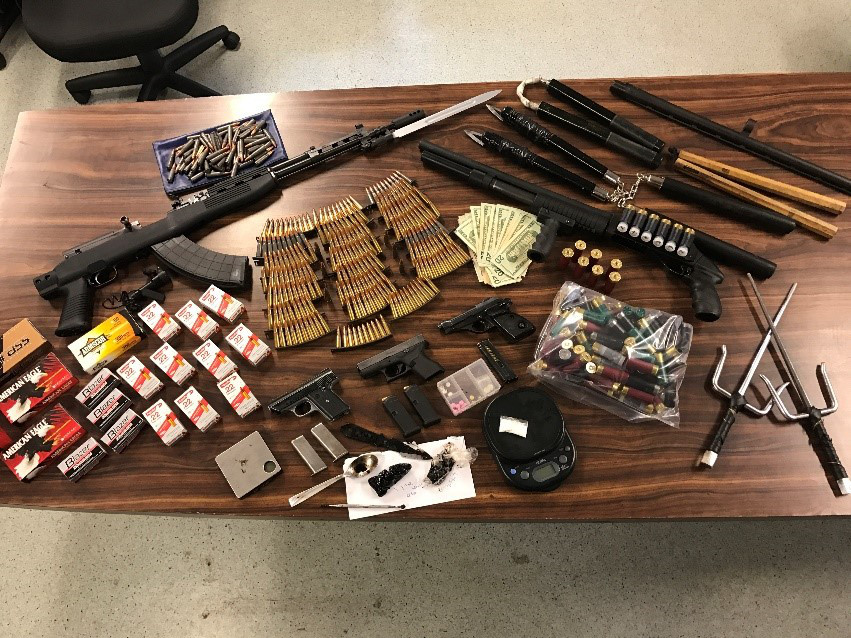 In the last two years, Santa Barbara County Sheriff's Office seizures of firearms associated with crimes have increased from 153 to 252. These guns have recently been connected to drug dealers, detectives say, and the type of firearm runs the gamut from handguns to rifles.
These firearms were confiscated during an arrest or as part of an investigation; the figures do not include, for instance, guns turned into the Sheriff's headquarters or guns impounded during domestic violence arrests.
Many possible explanations for the uptick exist, Sheriff's detectives explained in a recent interview. One theory is connected to the surge in heroin occurring here and across the country. The over-prescription of painkillers several years ago left many people addicted to opioids, and after doctors stopped doling out pills, users turned to cheaper black tar heroin. Drug dealers are often armed because they could be a target of other dealers. "They are carrying an item that is worth money," Detective Tyler Yeates said. "It's not uncommon for drug dealers to get ripped off."
The decriminalization of minor drug crimes in California — through laws like Prop. 47 and the state's realignment that sent prisoners to county jails — was intended to alleviate overcrowding in jails. It also means that people arrested for possession of meth or cocaine are cited and released, said Yeates and his three colleagues in the Special Operations Unit. "If you haven't had a felony, you can buy a gun, and we can arrest you over and over again," added Detective Anthony Kouremetis. "It infuriates us."
While law enforcement officials complain that those laws left them without a "stick," progressive criminal justice advocates argue the laws promote substance abuse treatment programs rather than incarceration for offenders struggling with addiction. But the state money saved from Prop. 47 that is to be spent on such programs has yet to be distributed to county officials. They are expected to find out grant awards in June.
Another theory largely blames the surge in gun seizures on MS-13 gang members in Santa Maria, where there were several homicides between 2013 and 2016. But that does not explain the full story. Last December, in Carpinteria, for instance, detectives arrested a 46-year-old man for allegedly trafficking heroin. Along with two and a half ounces of heroin and some cocaine and meth, officers found two stolen handguns, one unregistered handgun, and two rifles. During a parole search the same month in Santa Maria, Sheriff's investigators found inside a house on East Monroe Street two loaded shotguns and ammunition for multiple types of guns.
But, Yeates noted, it is probably harder to get a firearm these days than it was six to eight years ago — "at least legally."
As a general rule, added Rick Dodge, who owns Dodge City Shooters Supply, "people who have money buy guns." It doesn't matter how they earned it.