Voices
Welcome to Hanoi 2005
Finishing Up in Vietnam
Knock knock. I walk over to the hotel room door. My wife, Nancy, and I have just arrived in Vietnam for a two-week tour of the north and south.
Standing in the doorway, a young Vietnamese woman offers a chilled silver bucket with champagne and crystal glasses. "Welcome to Hanoi, Mr. and Mrs. Graham," she greets us. "We hope you enjoy your stay and appreciate your tour of our country,"
I am speechless as I take the champagne from her. Thirty-five years before, my fellow Americans and I were at war with Hanoi, and today I am greeted with champagne and a warm smile on our first day in-country.
Nancy and I have traveled to many countries around the world, but I have never wanted to return to Vietnam. The memories of that war from my service in 1967-68 kept the idea of returning far from my mind. My fellow soldiers had suffered and fought so hard to help Vietnam be free of tyranny. We left before we could finish the job. Most of us came home humiliated and frustrated, and most of us had no desire to see what happened once the Communists moved in and took over the country.
For some reason, all these years later, Nancy convinced me that this trip might be healing. I agreed to go and try to have a good attitude.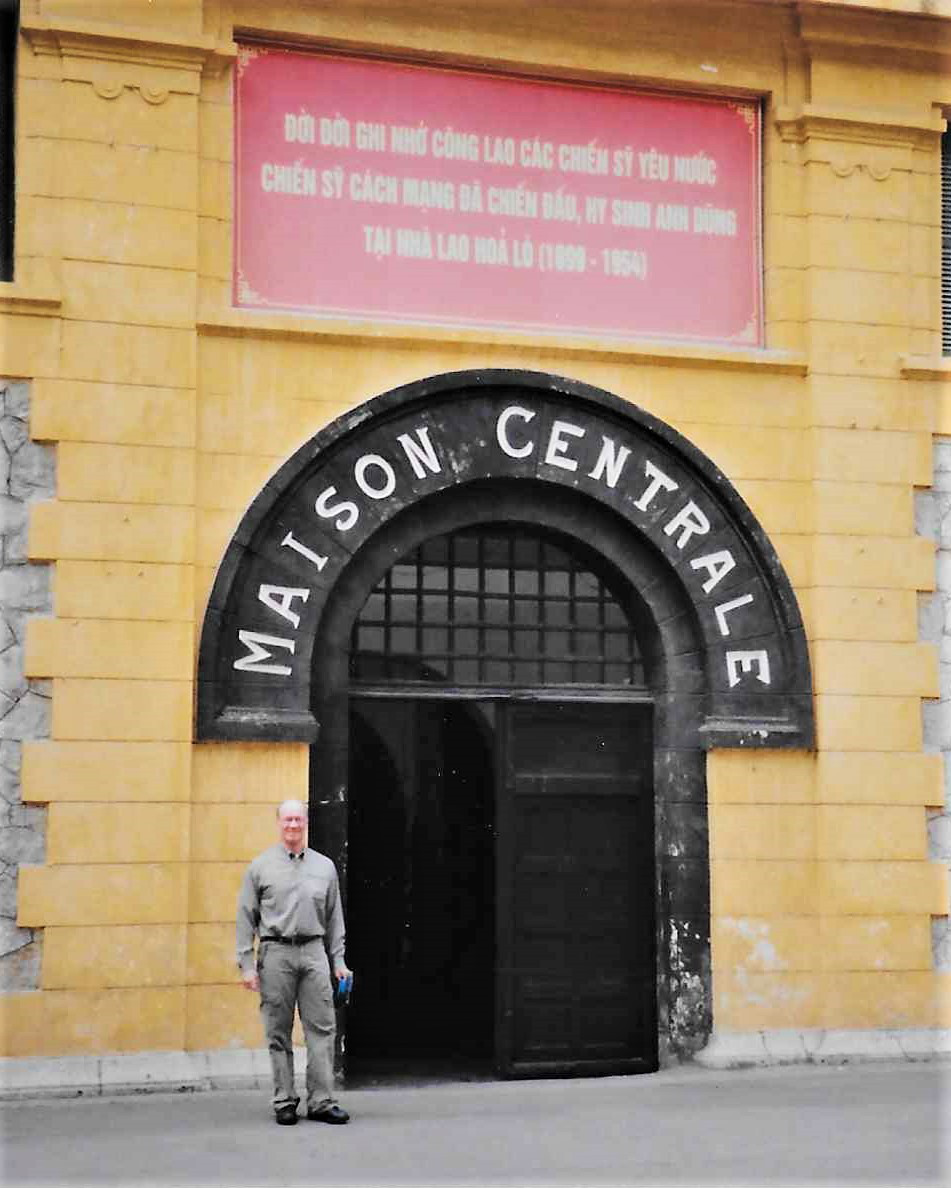 We had landed in Hanoi that afternoon. On the way to our hotel, our tour guide paused by the small lake where John McCain had been shot down. He had ejected from his damaged jet and parachuted safely into the shallow waters. The tour guide went on to explain that within minutes of seeing McCain land in the water, the villagers living around this lake waded in. They grabbed any kind of tool or weapon they could find, and they began to beat John McCain horribly, maiming him for life. We were at war, and they took out their vengeance on the only enemy they had access to.
My only other recollection of Hanoi was when Jane Fonda visited the North Vietnamese capital in 1972. She was such a huge star; many of us young GIs had those famous pin-ups of her hanging in our tents or barracks. The national news showed "Hanoi Jane" with an enemy helmet on, seated on an anti-aircraft gun pointed to the sky where American planes flew. On that trip she berated our POWs on TV for all the world to see, and we felt betrayed seeing her posing in the midst of the North Vietnamese army.
I was not sure how this trip was going to be healing for me. The champagne and cute smile helped a little, though, as I prepared for the rest of the trip.
Most of the next two weeks, actually, was exciting and interesting. We met so many kind, friendly people and visited some wonderful cultural and historical sites. Like many third-world countries in 2005, Vietnam was part of an economic boom, with multinational companies building factories and hiring low-cost Vietnamese labor to build goods for world consumption.
Departing Hanoi and North Vietnam, we landed in Da Nang in the middle of the country. Our new guide was a middle-aged Vietnamese woman named Mai, who spoke passable English. We were only with her for a few days but got to learn a lot about her life.
I do not usually reveal my military years, especially to strangers, and had not planned to while I was in Vietnam. But I soon trusted Mai and her gentle nature. As we conversed, Mai was surprised to learn that I was a veteran. "You are the first U.S. war veteran I have ever met." She began to tell a terrible chapter in her family's experiences during and just after the war years.
Mai's father was in the South Vietnamese Army, the U.S. ally in the fight to free his country. He was stationed not far from my base in Pleiku. Her dad was serving with the American infantry and believed that his country could remain free with U.S. help. As JFK and Lyndon Johnson escalated the troop numbers, he was hopeful for his family. He felt that together, we could rout the enemy forces of the north and free his nation from tyranny. But that day never came. When the U.S. forces were called home in humiliation, Mai's father was captured and sent to a re-education camp. He was tortured and not fed very well. Her family had to move near the prison so they could bring food and medicine to him. Mai described to us his final years in that prison camp, where he eventually died, despite his family's efforts to help him.
Mai was emotional telling her story to us. She said, "My dad died too young, and I miss him so much." She felt she needed to tell me how grateful she was to the young American GIs who came from so far away to try to free her country. Her father never said a bad word when the U.S. finally gave up and went home. Mai said to me, "I know your countrymen treated you with disrespect when you went home. I am sorry your countrymen did not understand the war. I am sorry your countrymen did not understand why our nation wanted to be free like the United States. If you could speak Vietnamese and ask most people in Da Nang today, they would thank you for trying."
After the war, Mai said she decided to stay in Vietnam to care for her aging grandmother. Her mother and brothers and sisters escaped the Communists in the famous Vietnamese boat migration. They immigrated to America, and she proudly said, "My family owns some 7-Eleven stores in your country."
"You must tell your friends that under the Communists, we have done well for these past 10 years. We can now save money, buy a motorcycle, [and] go to the movies, and we have the Internet, so we are more content now." I could not fathom the degree of misery she and her countrymen endured both during the 15-year war and the Communist takeover for the next 40 years. For me, it was a 12-month commitment and back to the comfort and luxury of living free. Mai was so brave in telling her story. She could have gotten in trouble for sharing this information with us, and the bus driver reminded her a couple of times to tone her rhetoric down. Mai was relieved to be able to share this story of her family struggles. She even said, "When you visit Saigon next week, you say, 'Saigon,' even though the communists changed the name to Ho Chi Minh City."
Mai's story was touching. And it became the healing chapter my wife had hoped for.
As we parted, my wife asked Mai if she believed in divine intervention. She replied, "I don't know what those words mean." Nancy explained, "I believe that you were sent to tell your story to my husband. Your kind words have lifted our spirits and made this trip a highlight of our lives."
I finally realized that my service and that of all two and a half million American servicemen and servicewomen of the '60s and '70s was not in vain and that we were appreciated by the people of Vietnam, who wanted to live free, even if our own country failed to help them achieve it.