Living
Urban Gardening
South Coast Urban Gardeners Bring Farming Practices to the City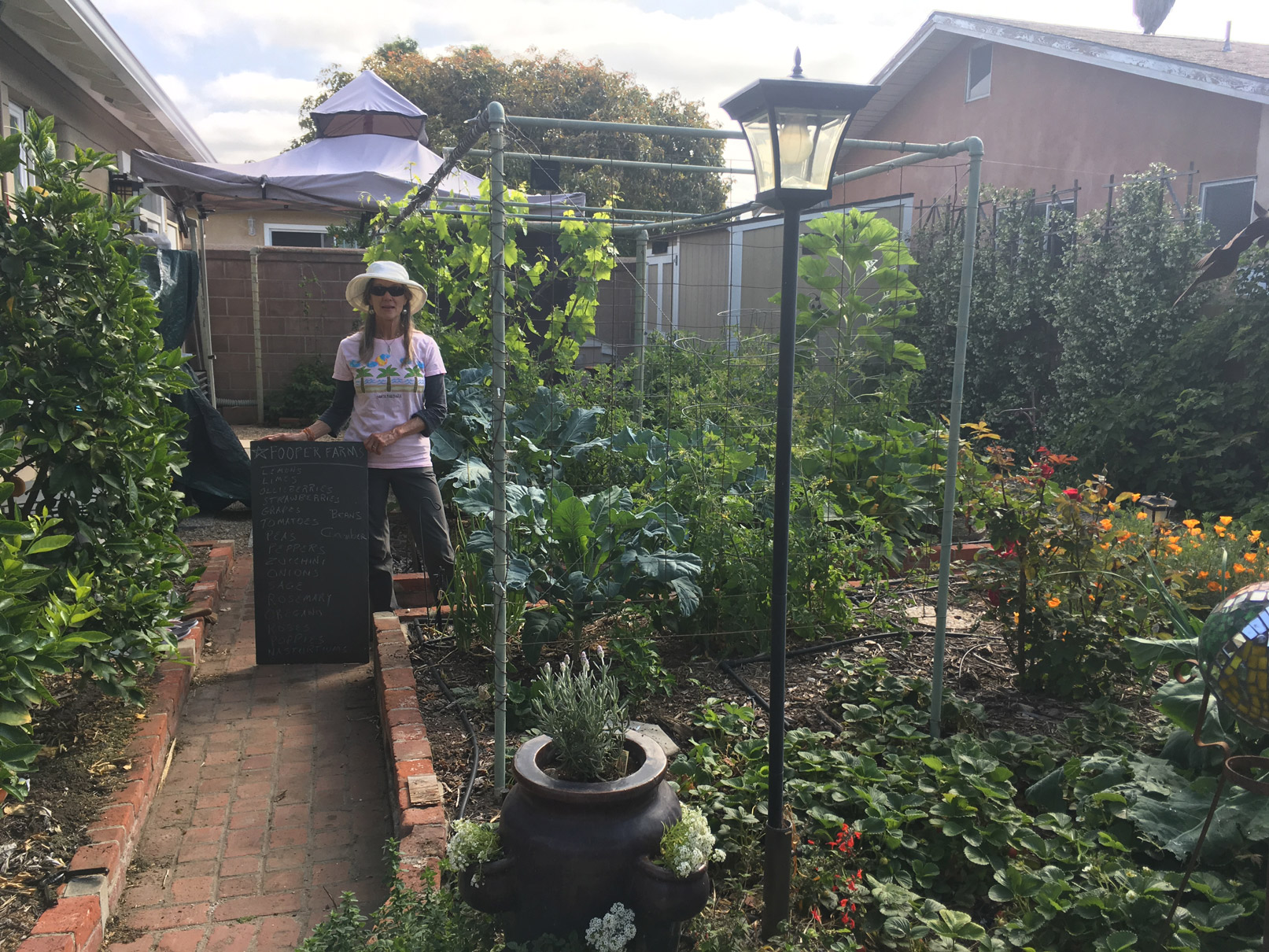 Say, "Santa Barbara garden," and you're more likely to evoke images of roses, succulents, and native plants than a micro-farm. But the city has a thriving urban-agriculture scene, with heritage chickens scratching in backyards, hydroponic towers overflowing with greens, and weathered raised beds replacing lawns on residential streets. Locals like to experiment with heirloom varieties and new practices, and the results run the gamut from manicured landscape to manufactured wilderness. Here, we've profiled some community fixtures and hidden treasures.
Fairview Gardens
Sustainable Food Production
Fairview Gardens in Goleta has long been an urban-farming mainstay in the area. Its Center for Urban Agriculture offers gardening programs and camps, designed to teach kids about the process of growing and harvesting food. (A bonus: Kelly Campbell, Fairview's education director, says that kids are much more willing to try a new vegetable when they've grown it themselves.) Apprentices living and working on the land learn sustainable production methods while developing business plans for mushroom production, microgreens, or homemade-jam enterprises. And Lacey Baldiviez, Fairview Gardens' new director, has ideas of her own.
Through volunteer days for adults, beginning in June, she wants locals to participate in farmwork, learning the importance of sustainable food production and healthy soil along the way. The farm itself is employing new methods, moving away from the traditional practices of tilling and planting individual crops in neat rows. Walk around the fields, and you'll see densely planted rows with a mixture of crops. "We've allowed plants from previous seasons to bolt and go to seed" next to new plants, says Baldiviez.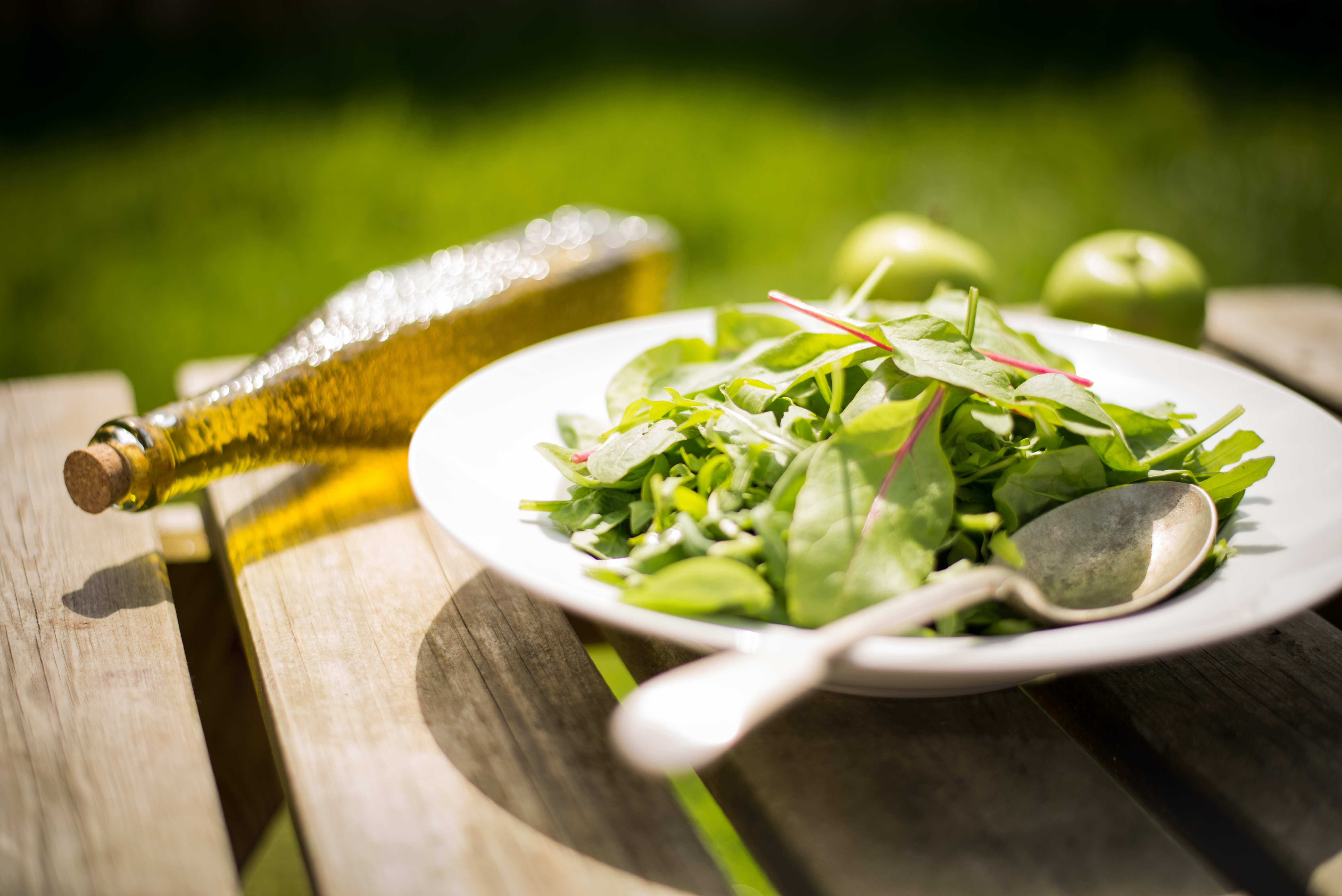 Pests are more likely to take residence on vulnerable older plants, and pollinators will be attracted by the old crop and stay to pollinate the new. "People want to see it perfect," Baldiviez says, referring to the farm landscape, but that's not necessarily the best thing for the soil. Tilling, which buries leftover crops and turns the ground over for planting, is increasingly seen as a harmful practice, disturbing the soil's structure and destroying beneficial organisms such as earthworms and microbes.
At Fairview, "the weeds hold the soil in place, so we only weed as need be, to get the ground ready," Baldiviez says. And when weeds die, the nutrition they've used returns to the soil for new crops to absorb.
Serena Berry and Kalon Baird
Found-Object Paradise
Walk along the fence of Serena Berry and Kalon Baird's quarter-acre Eastside garden, and you might find yourself face-to-face with an unofficial neighborhood mascot: Rex, a majestic, blue-faced turkey, hoping for some affection. "Everyone feels a special connection with the turkey," Berry says with a laugh. "They're always explaining their personal relationship with him." Rex's predecessor, Agave, was a meat turkey who accompanied Berry and Baird on trips to the beach. His life, and his intimate exposure to slaughter and consumption, are commemorated in a YouTube tribute. "It's a rite of passage," Baird explains. "We wanted people to see where their food comes from." (Rex isn't intended for a similar fate.)
The garden itself is a found-object paradise, with fences hammered together out of plant-nursery pallets, screens made of driftwood, and succulents growing in a salvaged gold toilet. Tomatoes and arugula fill the raised beds, and chickens peck at the ground. While the couple eats eggs and greens from the garden for breakfast, and Berry makes salsa from the tomatoes and pineapple tomatillos, there's still plenty to leave in a basket hanging on the fence for passersby. The garden is a magnet for neighborhood families, giving Baird and Berry a sense of community: "It's cool for the kids," Baird says, explaining that many nearby parents grew up around farms. "They bring the kids by to give them some of that nostalgia." When the couple first rented the house, the nearby lot was empty. "We couldn't just not use the yard," Berry says. Asked how they'd feel about leaving the garden, neither seems perturbed. According to Baird, "It's good practice in letting go."
Leslie Thomas
Edible Landscape
While many food gardeners will tell you that they grow what they eat, Leslie Thomas finds creative ways to eat what she grows. She originally began planting brassicas along the side of her San Roque house because her doctor recommended them to counter her hyperthyroidism. "I had to learn how to make vegetables more interesting," she recounts.
Gardening stuck, and now her backyard is a terraced, edible landscape with 12 varieties of grapevines, apples, citrus, cabbages, and edible flowers. Hydroponic tower gardens filled with greens stand on the back patio. Overabundant harvests require some creativity: "I do a lot of hacks," says Thomas, who has taught a number of area cooking classes that concentrated on vegetable-rich and healthy dishes. "I don't have formal training, so for me, there are no rules."
From her garden, she makes homemade wine, Sriracha, jam, and fruit roll-ups (the last two flavored subtly with homegrown ghost peppers); she infuses butter with edible flowers and hides cauliflower in chocolate cake. As for the rest of Thomas's bounty, many of her meals are eaten straight out of the garden. She entertains frequently ​— ​she recently held a grape de-stemming party to help her deal with the prolific grapevine output ​— ​and, as she puts it, "I'm a big believer in the barter system."
Ellie Smith
Dirt Therapy
Ellie Smith, a retired nurse who lives on a boat with her husband, calls the time she spends in the family's raised beds her "dirt therapy." "When you live on a boat, you need to connect with the earth," says Smith, who has grown food in the mountains and the desert, experimenting to develop a system that works for each unique climate.
She's patient: She has coaxed plants out of arid ground in Joshua Tree ​— ​"We started off with rocky, sandy desert soil" ​— ​and from among the boulders in rough mountain soil near the San Bernardino National Forest.
The two large raised beds in her current garden on the Westside — originally built and planted by Smith's father-in-law, next to the home he built for his family ​— ​are densely planted with tomatoes, strawberries, golden poppies, and squash. Olallieberry bushes and citrus trees line the yard.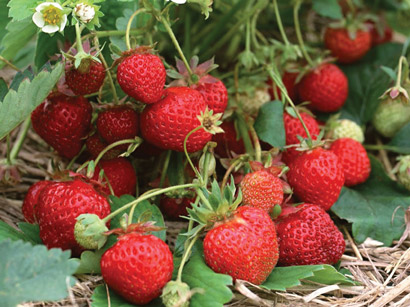 Smith says that different plants like particular spots in the garden, and they're not afraid to seek out more favorable territory: She points to the oregano and strawberry plants, which have migrated over time in search of more sun. "You've got to be really relaxed about it," she says, smiling. Tomatoes and broccoli ​— ​notorious enemies in the garden ​— ​grow contentedly side by side, and in one bed, a pumpkin is decomposing. (As it composts, it will provide nutrients to the seeds inside.) In a café-esque touch, Smith writes the season's offerings on a large slate rescued from an old schoolhouse.
Larry Saltzman and Linda Buzzell-Saltzman
Letting Go of Control
When Larry Saltzman and Linda Buzzell-Saltzman moved into their Samarkand house 25 years ago, they started off by planting a few fruit trees. "One day, two people showed up who were heavily into permaculture and said, 'Oh, you're on your way to a food forest,'" Saltzman recalls.
Permaculture gardens are designed to develop into self-sustaining ecosystems and focus on perennials ​— ​unlike traditional vegetable gardening, which requires planting, soil cultivation, and active management throughout the year. "You set up the site, set up rainwater harvesting. But it's all designed to trigger off natural succession, where the garden develops a life of its own."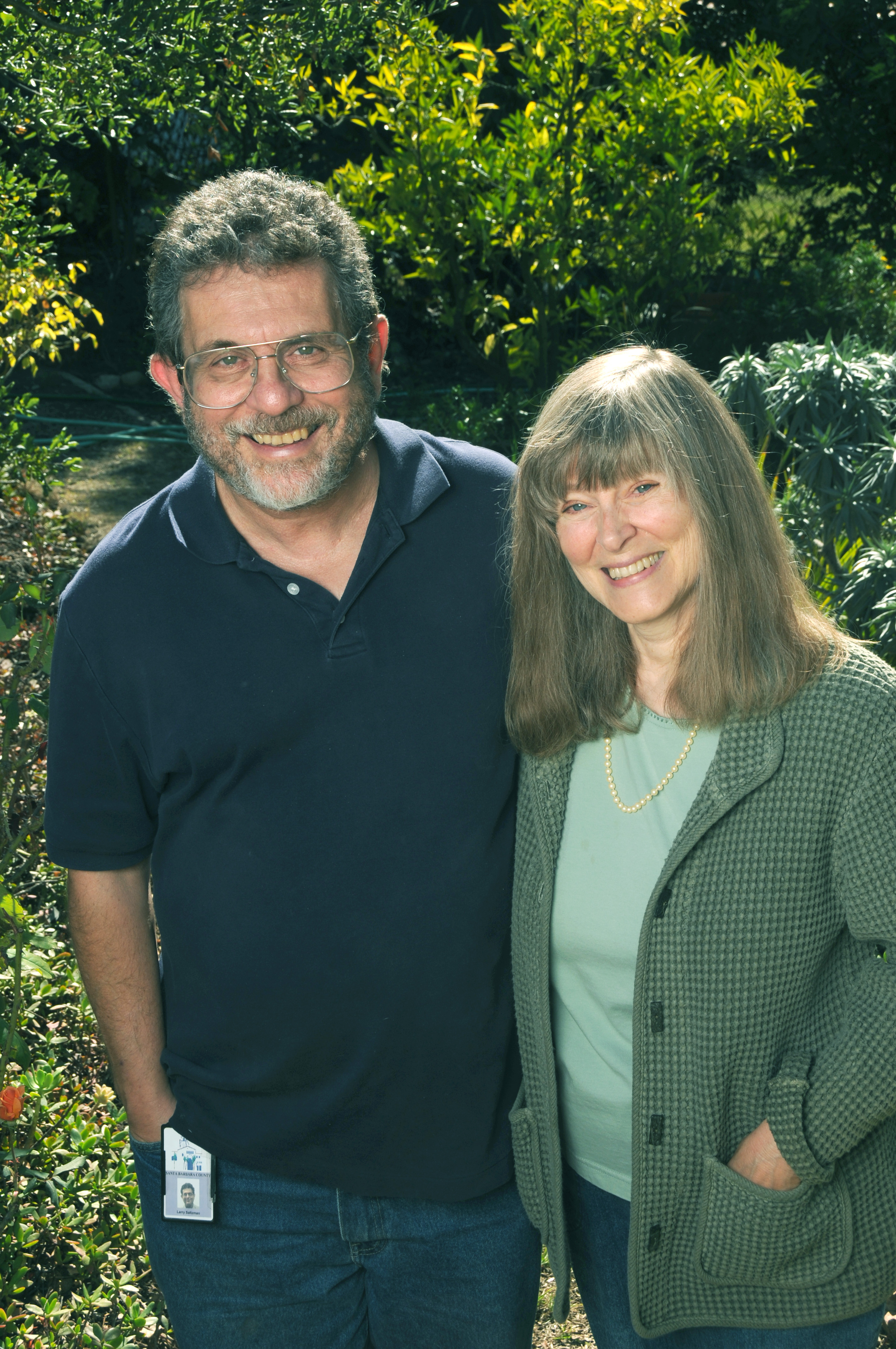 Saltzman and Buzzell-Saltzman's food forest ​— ​originally an ancient Maya innovation ​— ​is designed to mimic a natural forest ecosystem, where plants build symbiotic relationships and grow in multiple layers, from canopy to ground cover and into the roots. On a third of an acre, they currently have about 125 fruit trees, including stone fruit, guava, pear, and citrus trees. They grow prickly pears, chaya (a leafy green also called Maya tree spinach), Surinam cherries, and purple tree collards.
Despite its ancient origins, the forest still requires improvisation: Saltzman explains that there's not much advice available for gardening in a Mediterranean climate like Santa Barbara's. He's learned to ignore conventional wisdom about plant spacing and chill hours, preferring to confer with fellow gardeners in similar climates. Permaculture "becomes about letting go of control. It's a very non-Western idea."