Living
Stay Cool at Home
Beat the Summer Beach Rush!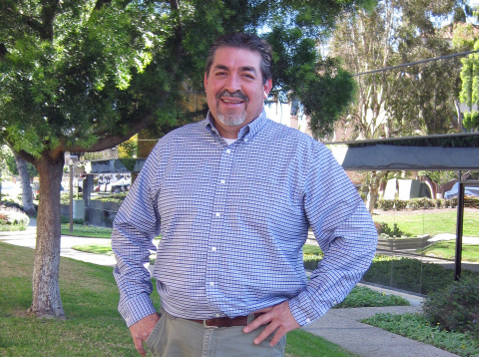 Living on the Central Coast means that a dip in the Pacific Ocean for some relief from the fast approaching summer weather is usually just a quick drive away. And while there's nothing quite like sifting your toes through wet sand or getting a lungful of that tasty ocean air, each trip to the coast comes at the cost of sandy car seats, extra laundry from towels and swimsuits, and some quality time with the bottom of our feet to scrub away any stubborn tar stains.
Yes, the beach is stunning and a real treasure, but there's another local getaway you may not have thought of: your home. A well-performing, energy-efficient home is the perfect refuge on a hot summer day. And not only are you going to skip the beachside parking lot shuffle, your utility bill is going to be staying cool, too. Ready to get started? Try these tips from the county-operated emPower Central Coast home energy efficiency program:
• Take advantage of your windows and blinds. When the sun finally sets, it's time to open the windows to let the cooler outdoor air in. Once the sun is back up in the morning, shut the windows and blinds to keep that cool temperature in your home.
• LED lights: One cool idea. Traditional incandescent bulbs are notoriously inefficient, releasing about 90 percent of their energy as heat. That extra heat gets emitted into our homes and drives temperatures up. Installing more advanced and efficient LED light bulbs indoors will lower energy usage and also eliminate some of your home's unwanted heat sources.
• The coolest option may be above you. Don't hesitate to tug on that ceiling-fan pull-chain this summer to delay turning on the air conditioner. Ceiling fans use less energy than an air conditioner so you'll save energy.
• Take good care of the air conditioner. What's the old saying? Out of sight, out of mind. Well, in reality you're going to want to give that old air conditioning unit some TLC. Replacing a dirty, clogged filter with a new one can lower an air conditioner's energy use up to 15 percent. Plus, it's always a good idea to schedule some routine maintenance from a professional.
• Cool off with your cooking. Standing in front of a hot stove on a warm day is often the last thing we want to do. Try avoiding the oven or stove top on those warmer days. Preparing your meals in a microwave will release much less heat into your home. Firing up the outside grill is also a fun way to keep the temperature down indoors.
So as you're digging through the shed for the old beach umbrella, remember that a warm day could also be a good excuse to try out that sushi recipe you've been curious about or a chance to finally replace the burned-out living room spotlights with some LED bulbs. And if you want to take the projects even further, give us a call for a free home consultation from an emPower Energy Coach. You'll learn how to keep cool this summer and get connected with qualified contractors, utility rebates, and low-interest unsecured financing. So before it gets too hot out there, visit empowersbc.org today to get started.
Javier Saucedo is an emPower Central Coast Energy Coach. The program offers voluntary incentives, financing, and other services to help single-family homeowners in Santa Barbara, Ventura, and San Luis Obispo counties make home energy upgrades easier and more affordable. The program was established by the County of Santa Barbara to help the community preserve the environment by lowering energy consumption and stimulating the economy by creating jobs through innovative, voluntary solutions to support a sustainable building performance market.