Positively State Street
Positively State Street: The Calm Before Fiesta
Zach Madden, Leslie Lembo, Jamey Geston Play Pre-Fiesta Shows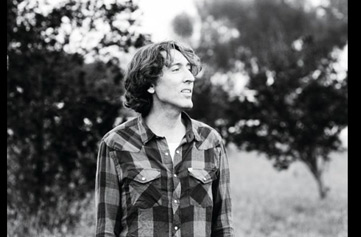 GETTING IN THE MOODE: The last week of July is an interesting period in Santa Barbara. Since time immemorial, or at least the length of a Santa Barbaran lifetime, these last days of midsummer have preceded the greatest party our town is known to throw, the Old Spanish Days of Fiesta. As we prep for party mode, we're given one last chance to hibernate in the cozy comfort of our often-hazy summer sun, filtered through fog or fire, before the cultural cork pops and out pour all manner of cascarón confetti, flamenco footwork, and people on every inch of State Street sidewalk.
For the mellow among us, Goleta's Mercury Lounge (5871 Hollister Ave.) always has been known to provide a safe haven of ease and relative quiet no matter the season. This weekend, area music lovers can look forward to a musical match "Madden" heaven: Zach Madden, the celebrated singer/songwriter/yogi, and husband-wife duo Moode, who play on Saturday, July 29, at 9 p.m.
Madden writes in an intimate style that has earned comparisons to greats like Neil Young, Donovan, and Joni Mitchell. His newest album, Daybreak Songs, is aptly named, arriving gently to your ears with a soft, Gram Parsons-esque tenderness. Like other famed area songwriters such as Glen Phillips and Spencer the Gardener, Madden's thoughtful lyrics possess a sea-breezy quality, with the sort of wisdom and gentle-heartedness that come from days buttressed by beachside beauty. Moode, meanwhile, mixes Afro-Colombian folkloric rhythms into a style "as diverse as the Pacific Coast," in its words; indeed, as our mid-temperature oceanic channel welcomes visitors from seas and borders north and south, so too does our coastal music remind us of islands and tropical climes near and far. It shall be an easy way to relax one last time before Fiesta commands you to get up and dance.
LESLIE LEMBO'S BACK: Of course, you may already be raring to go for Fiesta, and thankfully, Leslie Lembo's got your back. The venerable and silky smooth soul/R&B singer performs with her Soul-stice All-Stars at SOhO Restaurant & Music Club (1221 State St.) at 8:30 p.m., also that Saturday night, July 29. Known around town as a stable of the genre, Lembo has been commanding the dance floor with both covers of well-known hits and originals, and she continues to be a fixture in the days surrounding Fiesta. Having worked with the likes of Kenny Loggins, Michael McDonald, and Tower of Power, she's got the street cred to boot. Just as the Fiestas of old would last for many days — when folks lived miles apart and it was simply more convenient and sensible to stay, hang out, and party on your neighborly errands — Lembo's helping us extend the party beyond the month of August.
(B)RAT PACK: Alternatively, you could go truly alternative and enjoy the Brooklyn synth-pop sounds of Oshwa, who plays at the (B)rat House (449 Via El Encantador) with area favorite Jamey Geston, S.B. lo-fi singer/songwriter Man Mistress, and the eternally DIY singer/songwriter Cave Babies, also that night. With its exploratory, computerized compositions, the band, led by singer Alicia Walter, brings to mind the artful acrobatics of the Dirty Projectors and tUnE-yArDs, but also the classic synth-driven works of Laurie Anderson and Annie Lennox.
And what's new with Geston? The renowned area creator, known by and large as one of our region's most promising young performers, released her first single, "Malibu," which she recorded with Maxton Schulte on drums, bass, and percussion, in January of this year. Geston is in the midst of recording her first studio EP, which she expects to release in late 2017 or early 2018, so consider this music critic excited for what's to come.