Cover Story
Linda Vega and Rose Marie Cruz on Fiesta
Santa Barbara's Grand Dames of Flamenco Talk About Their Art
Between trips down the coast to buy fabric, hectic phone calls with dressmakers ("You don't argue with the seamstress!"), and countless hours of rehearsals, dance studio directors Rose Marie Cruz and Linda Vega took an hour last week to catch their breath and catch up with the Santa Barbara Independent regarding their Fiesta preparations. It's the final countdown to Old Spanish Days, during which their students and professional companies will kick, stomp, and twirl all over downtown Santa Barbara, showcasing a year's worth of training in flamenco and other traditional Spanish dances.
Both emanate endless energy and glamour. The longtime friends exchanged not one but four high-fives and demonstrated wrist twists and shoulder dips as they spoke passionately about their lives' work as international performers, choreographers, and teachers. "It keeps us young; it keeps us creative; it keeps us strong," said Vega, whose rose-red shawl matched her lipstick. She celebrated 35 years of teaching with a star-studded show at the Lobero two Saturdays ago, while Cruz Dance & Entertainment is entering its 45th year.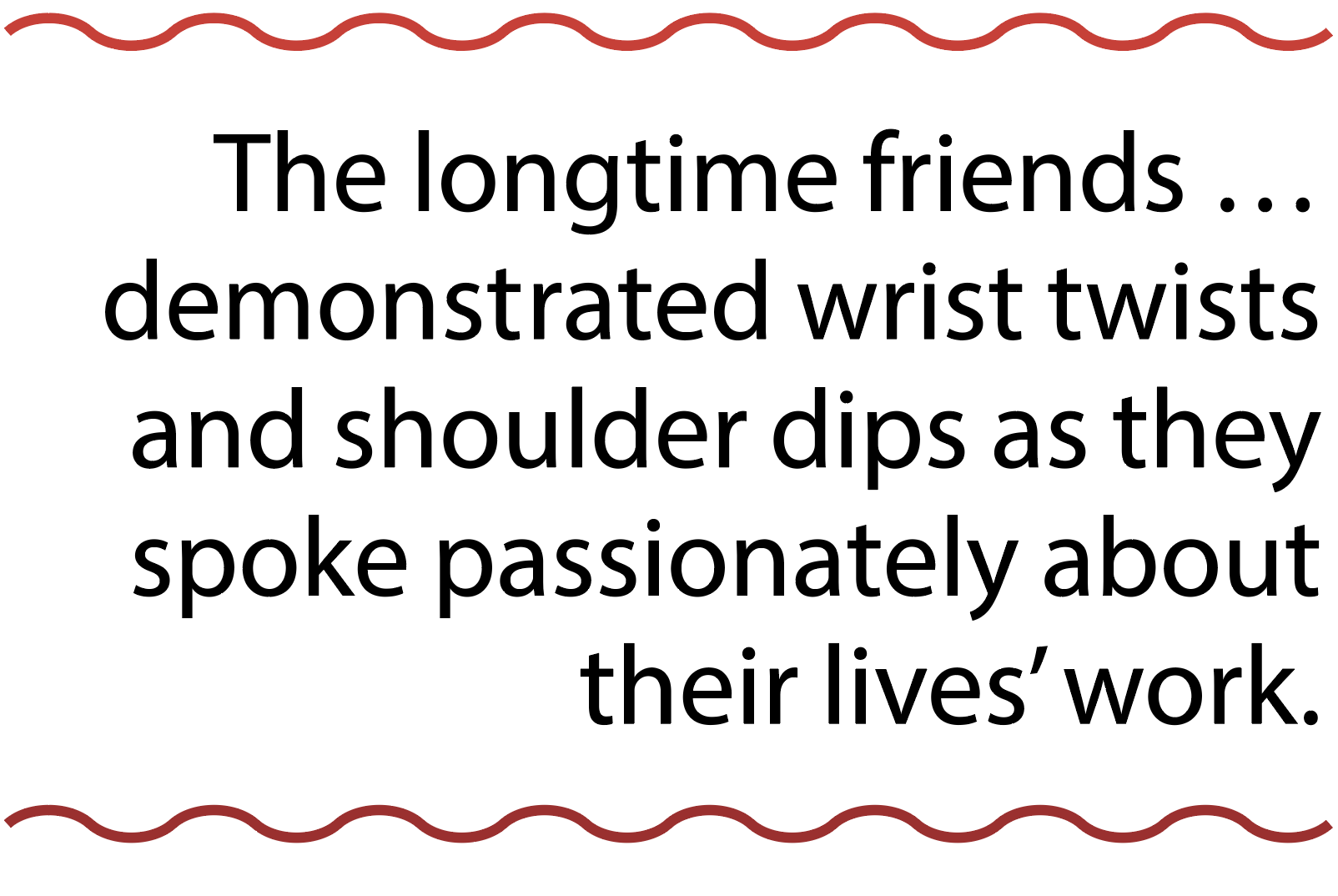 The women explained that the passionate dance form originated from the cante (song) and accompanying palmas (handclaps) of gypsies around the campfire who sung of the persecution they faced in 18th-century Spain. Then followed the toque of the guitar and finally the baile. Most traditional flamenco styles, or palos, were heavy and tragic, but over time more upbeat forms proliferated, especially as flamenco exploded on the international stage. With the advent of televised dance competitions, the complexity of choreography and caliber of dancers have increased ​— ​perhaps at the expense of improvisation, lamented the two ladies.
Meanwhile, the competition for the titles of Junior Spirit and Spirit of Fiesta has become fiercer every year since Vega and Cruz began teaching, but both agree that the true glory of Fiesta is in the journey to the stage. Even the shiest 5-year-old, who hid behind her mom's legs three months ago, will find herself beaming and flourishing her skirt in front of whooping crowds. Both teachers have outlawed the words "I can't" in their studios, and Vega even hung a sign in her studio that says so. And what better style than flamenco to convince a young dancer of "the confidence that you can," said Cruz, whose enormous star-shaped sunglasses and matching earrings seemed entirely fitting.