Living
Santa Barbara Celebrates Peace Week
Paper Cranes, Sand Sculptures, and Meditation Mark Hiroshima Anniversary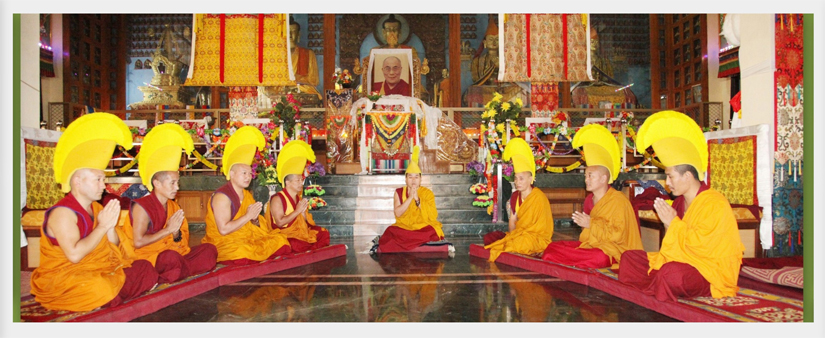 This week, Santa Barbara makes a call to peace. For one week, lasting until August 13, S.B. is hosting the Drepung Gomang Monastery's official sacred art tour. With sand sculptures, paper cranes, and origami lotus blossoms, the monks of the monastery are sharing their ancient arts; in their words, "creating peace … one grain of sand at a time."
At the Alhecama Theatre on 914 Santa Barbara Street, monks from the monastery are constructing, grain by grain, a Chenrezig Compassion Sand Mandala, as well as folding paper cranes and origami lotus blossoms; the community is invited to join in the folding. The monks will host two daily meditations, one in the morning at 7:30 a.m. and and one in the evening at 5:30 p.m., with traditional chanting, prayers, drum, cymbal, bell, and Tibetan long horns.
The week is midway through, but there are a few great events left. On Thursday, August 10, local leaders from S.B. Buddhist centers will lead Sangha Night, an evening of meditation and discussing spiritual well-being. Becoming present and mindful. On Friday, August 11, spiritual fabric artist Leslie Rinchen-Wongmo will screen her film, Threads of Awakening.
The weekend features a Tibetan Monks Sacred Culture Pageant, beginning at 7 p.m with a 5:30 p.m. meditation prior. The Monks perform in their traditional costumes for the Happy, Yak, and Snow Lion Dances. The week ends with a closing mandala ceremony on Sunday at 2 p.m., as the sand Mandala is swept up and carried by all participants, from the Alhecama Center to the Friendship Fountain, and dispersed into the ocean. A small amount will be released into the wind from La Cumbre Peak.
The event could not be better timed. Beginning a day after the atomic anniversary — of the bombing of Hiroshima, Japan, on August 6, 1945 — the visit also coincides with an ongoing sparring of nuclear-threatening words between the United States' and North Korea's leaders. The weekend also marks the height of the Perseid meteor shower.