News
In First Forum, Candidates Tackle Housing
Discussion Centers on Density, Downtown, and Millennials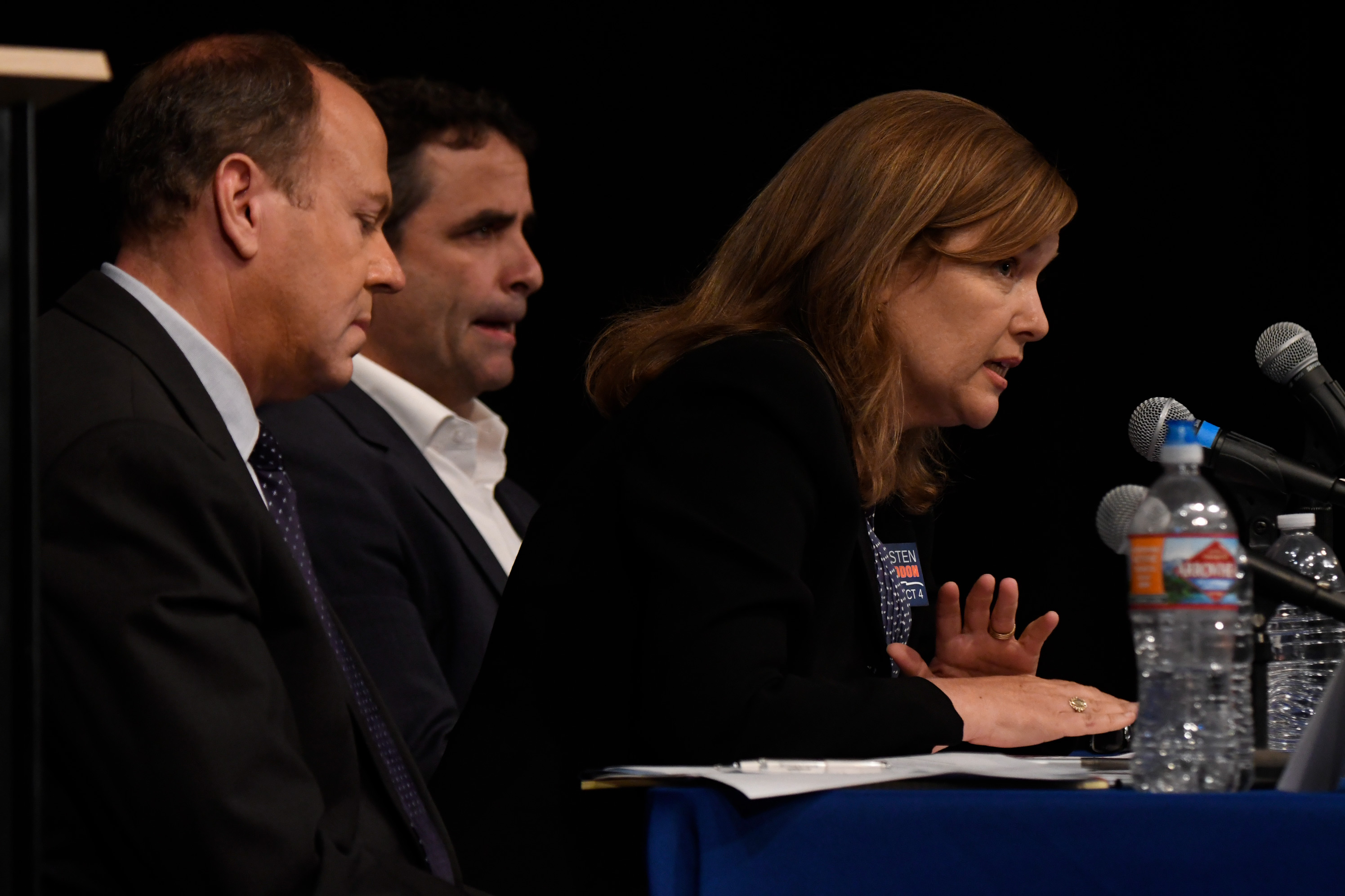 Ten city council and mayoral candidates took a crack last Thursday at Santa Barbara's century-old housing-shortage dilemma. As the first public event of the 2017 election season, the two-hour discussion hosted by the Coastal Housing Coalition at The New Vic functioned as the grand unveiling of the field's political newcomers and as an opportunity for the more grizzled contenders to maintain their name recognition among voters.
While there were no runaway winners of the afternoon, three of the electoral rookies — Angel Martinez, running for mayor; Kristen Sneddon, running for District Four; and Eric Friedman, running for District Five — stirred considerable energy from the packed crowd and a buzz of discussion afterward. Nevertheless, a few of their more established rivals — notably Councilmember Bendy White and former mayor Hal Conklin, both running for mayor, as well as Jay Higgins, a city planning commissioner vying for District Four — displayed a deep historical grasp of the housing issue and intricate knowledge of the policy and process that might help manage it.
Much of the discussion centered on density and affordability and how one doesn't necessarily equal the other. All participants agreed the city's newly enacted high-density housing experiment needs reworking to accomplish its goal of incentivizing developers to build middle-income rentals.
Martinez, riffing on his experience as CEO of Deckers Brands Footwear, said more collaboration is needed between the city and developers to ensure the final products actually fit the needs of the community. In the case of the laissez-faire approach to The Marc apartment complex and its mish-mash of amenities with sky-high prices, he said, "We made a hiking boot with stiletto heels and a cushy sole at incredible cost. Let's design a product to do precisely what we want it to do."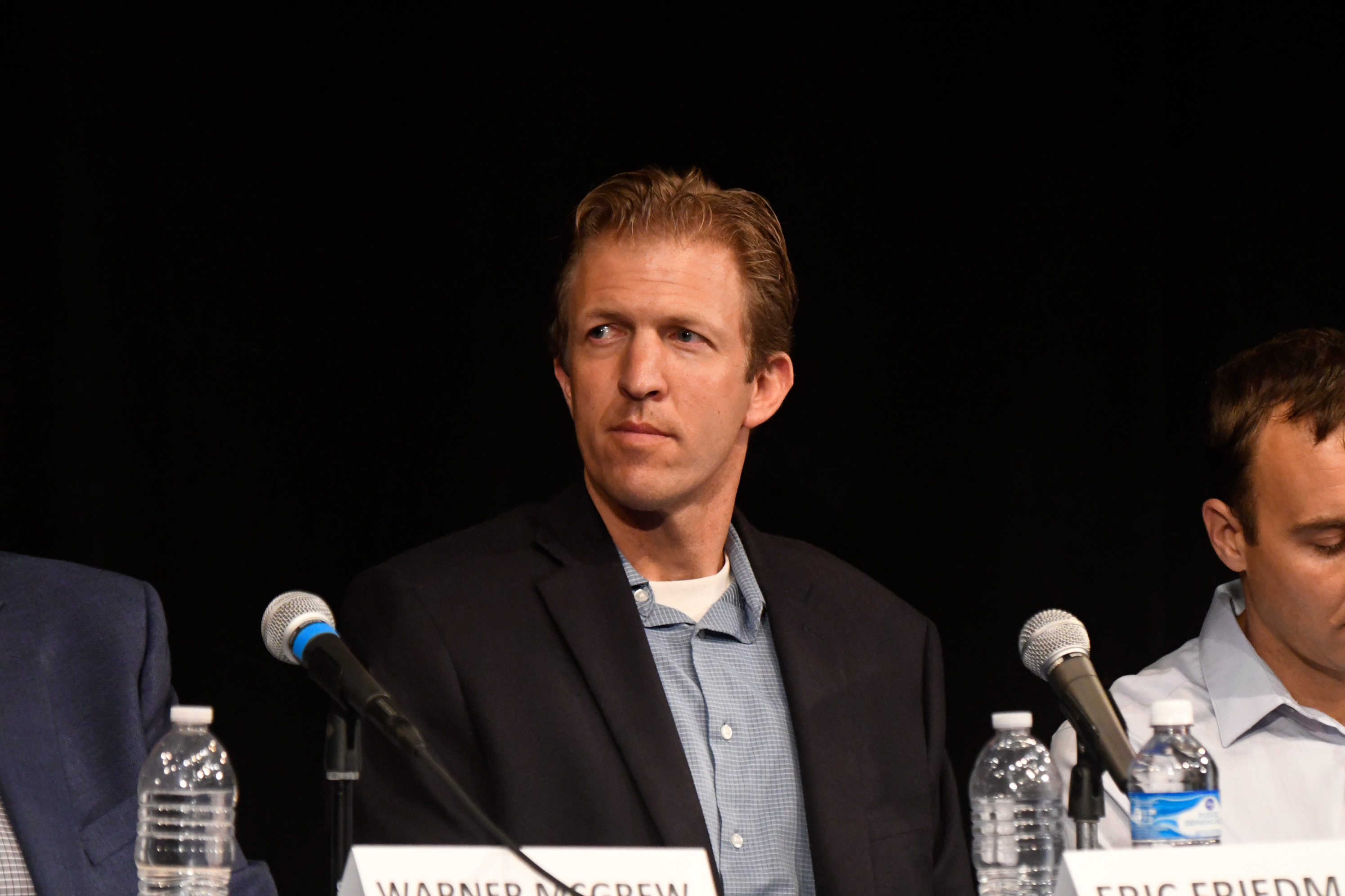 Conklin declared that unless the city engages more effectively with the public on the budding Average Unit-Size Density (AUD) program, backlash will grow, and the entire effort could be scrapped. That would be a mistake, he warned. "The public has to feel a sense of ownership," he said. Conklin pointed to The Americana at Brand development in Glendale — conceived by Los Angeles builder Rick Caruso — as a good example of high-density housing strategically centered in a downtown corridor within walking distance of jobs, stores, and transportation. Multiple other candidates floated similar ideas of moving more housing along and near Santa Barbara's State Street.
White acknowledged the intrinsic challenge of balancing the preservation of neighborhood character with the long-term sustainability of the city's younger workforce. "It's a multifaceted issue we've worked on for a century and will be working on indefinitely." He called Santa Barbara "an inheritance, a jewel" that has been "bequeathed to us to tend to." He would work as mayor, he said, to "feather in housing to fit in neighborhoods."
Sneddon, an environmental scientist and Santa Barbara City College instructor who grew up in rent-controlled housing, wondered why some of the highest-density apartments called for in the AUD program are zoned near Santa Barbara Junior High and Santa Barbara High School. "Why aren't we putting family housing near schools instead of millennial housing?" she asked. Sneddon said she's similarly in favor of incorporating more mixed-use housing on State Street, "but if we're talking about housing, we need to talk about homelessness." Any plans to revitalize State Street need to include discussions about addressing homelessness as a mental-health and humanitarian mission, she said.
Higgins made it clear he was very much against the City Council's recent decision to cap the number of AUD units approved each year at 125. "I don't think metering units at 125 is helpful, and I don't think pulling the plug on things in the process is helpful either," he said. Instead, Higgins went on, Santa Barbara should clarify and streamline the approval process for developers. "The city should provide very clear rules for people who are bold enough to step up to build housing," he said.
Friedman, a staff aide to former 1st District county supervisors Naomi Schwartz and Salud Carbajal, talked about the real-life, real-time consequences of the housing-shortage crisis on city neighborhoods. Just this summer, he said, both of his sons, students at Monte Vista, where he also attended, lost friends whose families couldn't afford to live in Santa Barbara anymore. Friedman said he also supports changing the AUD program to better meet its goals, but he also discussed how imperative it is for City Hall to retain local control over its housing plans.
Friedman invoked Senate Bill 35. Every eight years, cities are told how many units of new housing they must build to meet their share of regional demand. In Santa Barbara's case, it's 4,099 new units by 2022. (The city is currently not on pace to reach that goal.) With the passage of SB 35 this summer, the state can now target cities that fall short and require them to approve more housing developments until they get back on track. "The state is like the Terminator," said Friedman, also referencing California's new "granny flat" (Accessory Dwelling Unit) memorandum. "It just keeps coming for us. It doesn't have pity or remorse, and at the end of the day, we better be prepared."
The discussion eventually circled back around to ways to reinvigorate the downtown commercial corridor through the lens of residential development and a waning reliance on cars. Many of the candidates liked the idea of blocking off parts of State Street to vehicle traffic and planning for the inevitability of self-driving vehicles, which would render many of the public parking lots obsolete. "This is coming," said White. "Parking lots could be plazas, residential properties. We have that canvas to repaint in the next 10 years."