News
Suspected Santa Barbara County Embezzlers in Court
Auditor-Controller Receptionist Said to Have Noticed Suspicious Activity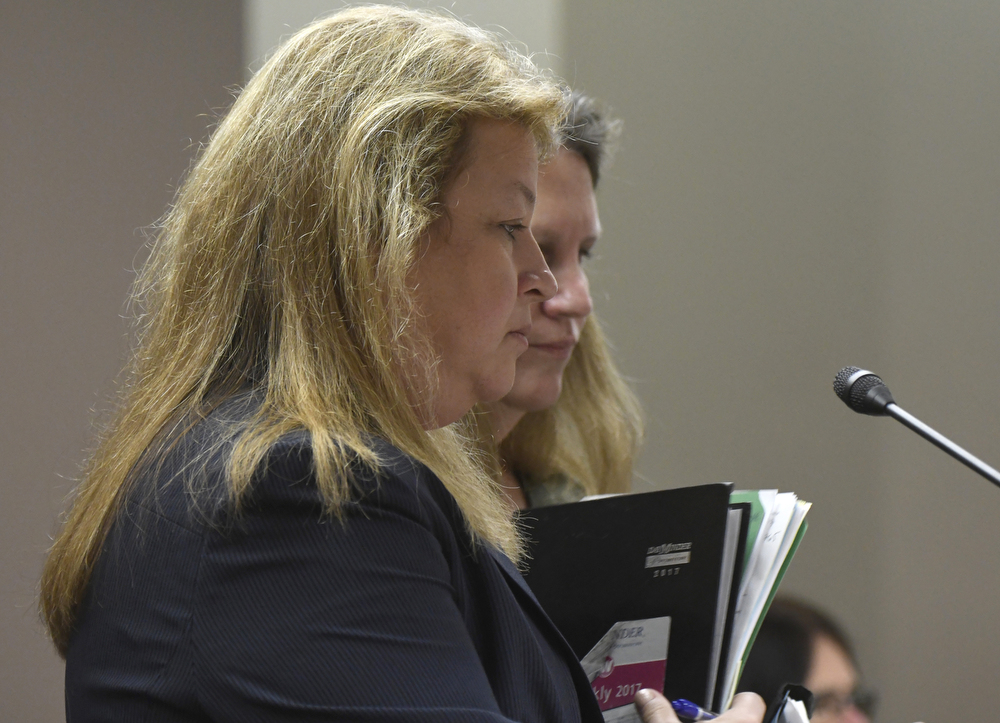 Six of the nine defendants in the $1.7 million Santa Barbara County embezzlement case appeared in court Friday morning. Wearing plain clothes and out of custody, they each filed to the front of Department 8. A swarm of defense attorneys huddled at the front of the courtroom as if they were at a high school dance.
The matters taken up were largely procedural. Judge Clifford Anderson postponed arraignment until October 25. Speculation continues about exactly how over at least nine years, so much missing money went unnoticed.
Earlier this summer, the receptionist at the county's Auditor-Controller's Office saw Public Works accountant Lynn Hogan repeatedly come into the office to pick up refund checks after they were printed but before they were mailed out, according to the report. In the past six months, Hogan reportedly showed up at the front desk more often, asking for checks that were not marked "authorized for pick up." The receptionist grew suspicious.
In general, individuals receive refunds after county staff time is charged against their deposit. Hogan would refund the money to the vendor from one of the three sizable accounts — Flood Control, Surveyor, and Clean Water Plan.
For the last nine years, prosecutor Brian Cota charged, Hogan issued fraudulent checks to several individuals who had no connection to Public Works. Hogan personally cashed checks in the sum of about $702,000 from 2015 to 2017, according to the report. Investigators say she funneled the majority of that money through the Tri-Valley Youth Football Conference. It is unclear if Hogan opened a fake account or if she actually worked with the organization. Attempts to contact Tri-Valley Youth Football Conference were not successful by deadline. Hogan is represented by public defender Deedrea Edgar, who said in court she is still receiving 1,000 pages of discovery.
The suspect who purportedly received the second most amount of money, Wendy Puchli, is in the process of being transferred from Wyoming, where she works at the F.E. Warren Air Force Base. (She previously worked at Vandenberg.) Puchli endorsed and cashed checks totaling $426,000 from 2005 to 2008, the report alleges. Puchli is scheduled to be arraigned on Monday.
Puchli's two daughters, Christina Huffman and Abigail Puchli, and her two brothers, Michael and Vincent Anzivino, also allegedly had checks issued to them. The same is true for Michael Anzivino's girlfriend, Leanna Harada, who is believed to be from Oxnard. Hogan's relationship to the other defendants is not totally clear, according to a report prepared in August.
Hogan's relationship with two others — Michele Lavin and Richard Kaplinksi — is also unclear. Lavin, who allegedly cashed 34 checks totaling $210,000 from 2009 to 2017, lives in Ventura. Kaplinksi, who is an aircraft inspector in Hawaii, allegedly cashed checks totaling $62,000 between 2013 and 2015.
What happened to all of the money is unknown. Earlier this week, Cota said in court some was used to buy Oxycontin. In addition, some of the defendants, as part of their release on their own recognizance, agreed to undergo weekly drug testing.