Dance
Hector Sanchez Presents 'Envision'
Dance Showcase Focuses on Diversity and Dreams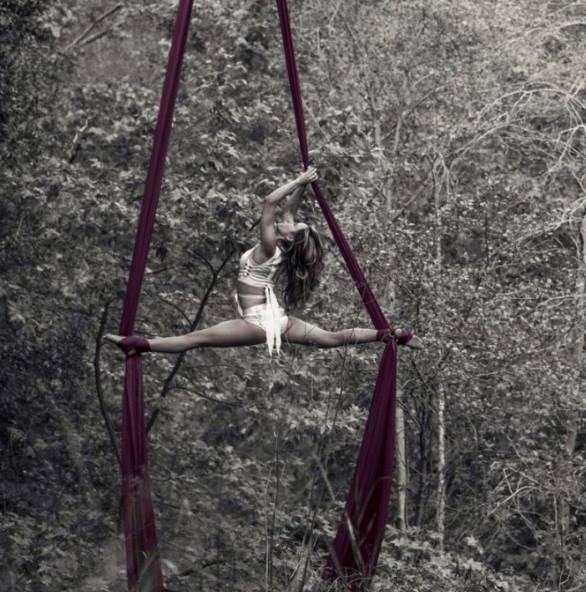 "I knew dance would be a significant part of my life when I joined my first dance team at 18," said Hector Sanchez, a well-known area dancer and instructor. Since then, he has made a career of performing and teaching a variety of Latin dance styles, including salsa, cha-cha, and merengue, as well as ballroom dance. Last spring, Sanchez was given an Indy dance award for Established Social Dancer, and decided to parlay that recognition into creating a showcase, called Envision, which brings together myriad area dance companies to tell a singular story.
The program's theme is "dance dreams," according to Sanchez, and centers on a young Afro-Latina dancer, portrayed by Amaila Nolan, who dreams — literally — of becoming a dancer. Throughout the presentation, Nolan awakens and falls back asleep, envisioning different styles of dance such as jazz, salsa, contemporary hip-hop, aerial dance, and waltzes, which are performed by area troupes, including Harout Aristakessian, Lauren Breese, Airedanse, Cesar Cartagena, Derrick Curtis, Vasily Golovin, Dance Fever, Autumn McIntyre, La Boheme, Just Baila, Bethany Sutherland, and Jatila van der Veen.
With diversity in mind, Sanchez created Envision as a broad opportunity for community members to become involved and perform. The showcase's motif also reflects Sanchez's personal obstacles; the Mexico-born, Santa Barbara–raised Sanchez has defied racial stereotypes in his 15-year career as a dancer. "I want to empower and encourage kids, especially those who are underprivileged and don't have the opportunity to dance," Sanchez said.
Ultimately, Sanchez hopes to create a space to inspire young people to get into dance and have a program where anyone, regardless of socioeconomic background or ethnicity, can perform in a safe environment. "There is so much dance can teach you. Dance is in everyone's heart and soul," Sanchez said.
Envision takes place Saturday, October 14, 2 and 7 p.m., at Center Stage Theater (751 Paseo Nuevo). Call (805) 963-0408 or visit centerstagetheater.org.