News
Is a Homeless Shelter 'Disaster' Brewing?
Williams Fumes Over Sudden Loss of 150 Winter Beds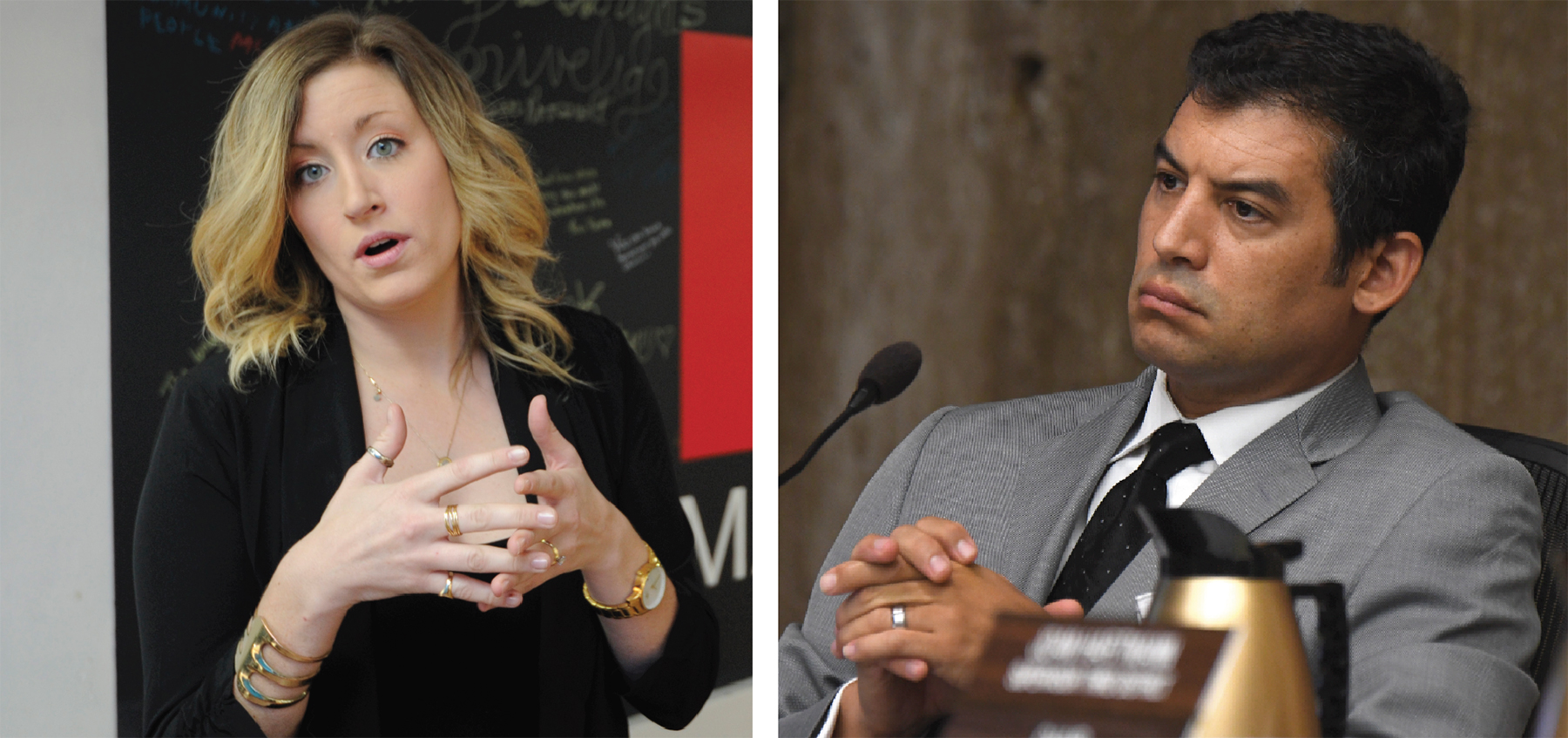 With temperatures spiking above 100 degrees this week, few people were thinking about the changes looming for Santa Barbara's emergency winter homeless shelter. County Supervisor Das Williams was. And he was seeing red. "We think it's a disaster," Williams exclaimed. "No one knows exactly how much of a disaster it is, but we could have 150 fewer shelter beds available to us as of December 1. What are the consequences of that? One hundred and fifty more people on the street?"
On October 10, PATH ​— ​the statewide organization that runs Santa Barbara's homeless shelter on Cacique Street on the lower Eastside ​— ​quietly announced that it would no longer provide the same level of emergency winter services that Santa Barbara has come to expect since the facility's inception more than 20 years ago. Every year on December 1 ​— ​in anticipation of colder, wetter weather ​— ​shelter operators have automatically increased the number of homeless people they take in from 100 to 200. This year, PATH (People Assisting the Homeless) ​— ​which took over control of the building formerly known as Casa Esperanza two and a half years ago ​— ​announced it would not double its intake unless it gets cold or wet. Translated, that means when the mercury dips to 40 degrees or there's a better than 50 percent chance of rain two nights in a row.
PATH Santa Barbara director Tessa Madden Storms explained her organization is not in the business of running winter shelters anywhere else in the state. None of its other 25 facilities ​— ​four of which are shelters ​— ​are structured to provide a roof, a bed, and plumbing facilities to those seeking refuge from the elements. PATH is all about getting people into housing, Madden Storms explained, and preparing them for that trek.
From April through November, PATH offers intensive case management, mental-health care, employment counseling, and recovery support to no more than 100 clients at any given time. Since PATH took over Casa Esperanza ​— ​much estranged from many neighborhood business activists ​— ​Madden Storms said 219 clients have been housed. The winter shelter clientele, she said, typically are not interested in such programs. "It's two completely different populations," she said. With the new approach, Madden Storms said, "We will be able to serve more people, more comprehensively."
Madden Storms and PATH represent a decided shift in attitude about homeless philanthropy and shelter management that's taking place across the nation. The new approach, however, is at odds with the range of services customarily offered at Santa Barbra shelters. And the timing couldn't have been worse. Next week, Santa Barbara's Rescue Mission will begin a major construction project that's expected to last nine months. During that time, the Rescue Mission will reduce its capacity by 50 beds a night.
Last winter, Madden Storms estimated, there were 50 nights cold or wet enough to meet the criteria for inclement weather. If that happens again this year, that's 50 nights the shelter will be open. PATH enjoys notably better relations with the Eastside businesses who frequently battled with PATH's predecessors. But there are still problems and no shortage of neighborhood tension. And the staff needed to operate a winter shelter costs money.
Madden Storms said some un-tabulated number of winter shelter clients come from elsewhere in the county. The word needs to be put out, she said, for them to seek shelter in their communities of origin. Madden Storms also said Americorps has provided the equivalent of two full-time staffers to help reach out to people living on the streets to secure services for them whether they're PATH clients or not. She said PATH will be meeting regularly with other homeless-care providers to ensure that people are not falling through the cracks. "It's especially important we're all sitting around the same table," she said.
Madden Storms noted that County Public Health professionals are now offering services at PATH five days a week, up from three days last year. And beginning in January, Cottage Health could be providing expanded respite services for clients still recuperating from medical treatment. Typically Cottage has provided 20 respite-care beds, but for short stays. If all goes as is hoped, Cottage will soon be providing 90 days of treatment with more medical professionals in attendance for 10 beds.
Supervisor Williams, however, remains upset not just at PATH's decision, but how it was made. "This was not done in consultation with the county even though the county has a contract in which we pay PATH to provide these services," he fumed. "It doesn't feel like much of a partnership to me. There was no warning, no consultation."
Madden Storms countered that PATH first began discussing the possible change with its partners back in February. The final decision, she said, was announced two weeks ago.