Angry Poodle
Saving Santa Barbara from Its Saviors Yet Again
Is Angel Martinez the Right Straitjacket for Santa Barbara Retail Madness?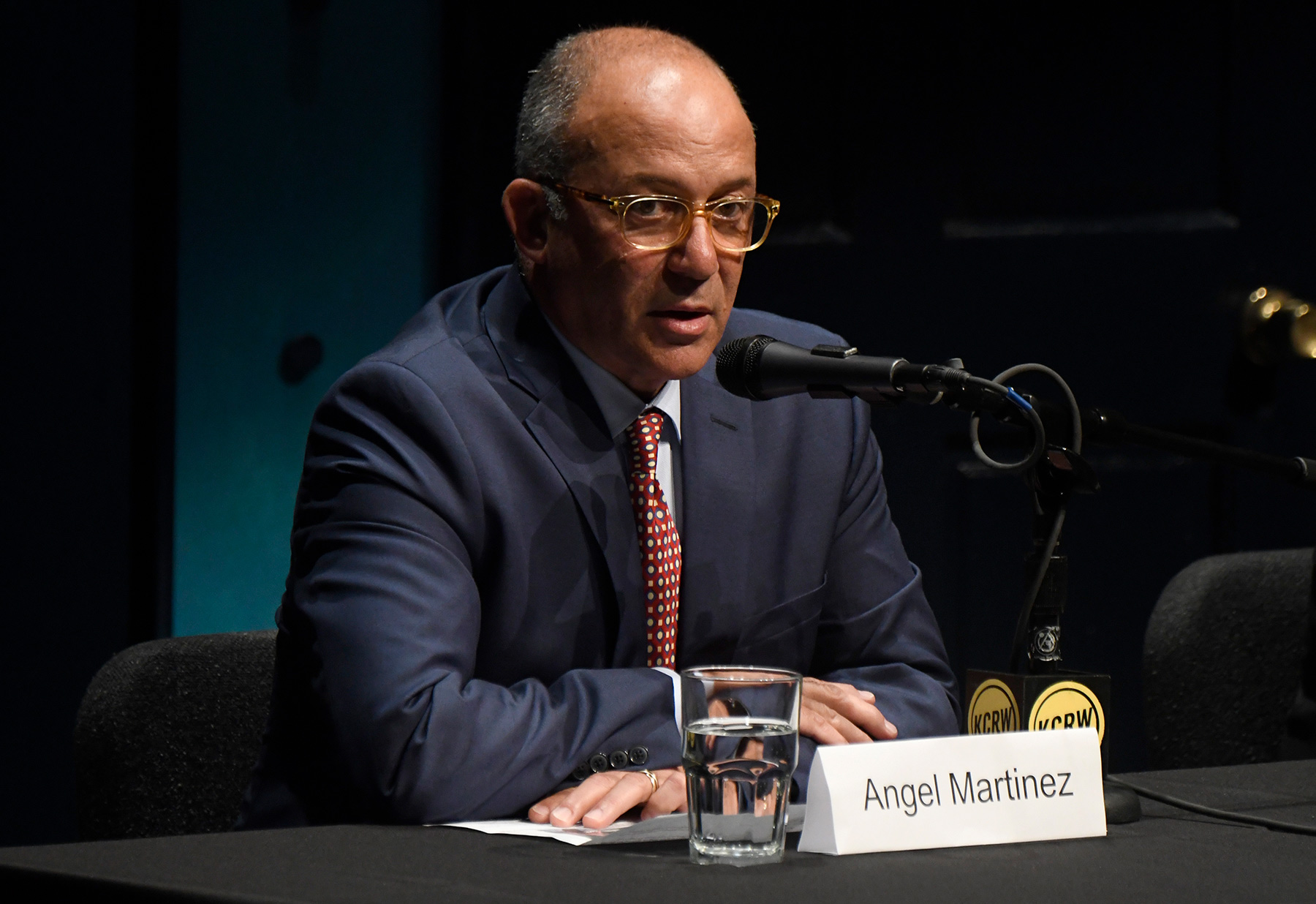 It makes no sense. I buy my shirts at Singer's Big & Tall shop at Loreto Plaza. I'm not remotely big. Even less am I remotely tall. I happen to like shirts with longer tails. A little more drape, you might say. But it's really the couple who runs the place. I don't know their names. They don't know mine. They don't over air-condition the store, and they don't blare bad music at their customers. They just treat you right. For the most part, they leave you alone. But when they help, they really help. An older man living in the Garden Court apartments downtown called recently to say he couldn't get there. So they packed up four pairs of shoes and drove them to Garden Court so he could try them on.
A clothing store making house calls?
Maybe that's what you have to do now to stay alive in the age of the internet. Or maybe that's just how they roll at Big & Tall.
I mention this in the context of the city's current mayoral race, a five-way head-scratcher upon which the future of Western civilization, we are led to believe, depends. Or at least whether 7-Eleven will be allowed to sling Slurpees at the intersection of State and Ortega streets, a doomed corner pretty much since the day Alpha Thrift left. Later Alpha would be forced to Goleta when some greedy landlord hit it with rent increases that still give me whiplash. Naturally,we are likewise led to believe, ​this is all City Hall's fault.
Leading the prosecution for this line of attack is mayoral candidate Angel R. Martinez. Like a UFO, Martinez has descended upon Santa Barbara's Body Politic, promising to cure what ails the downtown retail core with the same vision-leadership mojo with which he ran Deckers Outdoors, headquartered in Goleta, for the past 10 years.
I acknowledge I'm not open-minded where Martinez is concerned. Yes, I've talked to people who swear he's the most charismatic boss they ever had. One former Deckers guy I know liked Martinez so much, he said, he'd drink his Kool-Aid twice. I don't get it. But then, I never got Frank Sinatra or the Dalai Lama either. The Angel Martinez I've experienced radiates all the tight grimness of an oncologist preparing to tell someone they've got five minutes to get their affairs in order. If we're going to hell in a handbasket, I'd prefer the company of someone to crack stupid with on the way down.
But there's more.
I know Martinez is beloved among the State Street land barons who self-servingly prefer to think the problem is aggressive panhandlers rather than the hyper-aggressive triple net rents they charge. The Funk Zone speculators love Martinez, as well. If he could run a company that's traded on Wall Street, he should be able to get the bums off State Street. But Deckers, at least according to the business press, seems to be on the verge of exploding. For most of this year, Deckers has been the target of a relentless attack by an "activist investor" hedge fund, whose principals insist Martinez has ruined the company. They claim Deckers has racked up all kinds of ill-considered debt by signing too many long-term leases in too many shopping malls in hopes of growing too fast, principally to sell more Ugg boots, the product that's allowed Deckers to grow from a $10 million company to the $2.1 billion empire it's become. Martinez's critics charge Deckers went from 45 stores to 165 in the past six years. According to the breach-of-fiduciary-duty lawsuit filed with the Securities and Exchange Commission against Deckers this Monday, Marcato Capital Management is pushing to replace all 10 members of Deckers Board of Directors so the new regime can break as many of these new leases as possible. Brick-and-mortar retail ​— ​as we have been told ​— ​is dead. According to Marcato's pleadings, Martinez and Deckers shouldn't have to have been told. They should have seen it coming. In the meantime, Deckers ​— ​home to some of the best-paid workers in town ​— ​has since seen its workforce shrink by nearly 150.
Deckers regards this proxy fight as a hostile takeover and is resisting accordingly. The matter should be resolved at the company's December 14 shareholders meeting.
Martinez, it must be noted, stepped down as CEO of Deckers in 2016 just as the fur began to fly. He stayed on until a few months ago as chair of the board, a position that pays $500,000 a year. He stepped down from that in September, as activist investors were complaining he'd become too distracted by his mayoral campaign. Martinez insisted he'd planned to step down at that time anyway. He then became a member of the Deckers board. His retirement from that position was announced this week, just three days before Marcato filed its lawsuit. Deckers explained Martinez needed "to focus on his campaign for public office." In a telephone-answering-machine interview, Martinez said he couldn't comment on the lawsuit. He did say his resignation had long been in the works.
I'm not competent to say if it was or wasn't. I am competent to say the timing has been striking.
Is Angel Martinez the guy to help save Santa Barbara from its retail woes? I don't know. Was he the guy who saved Deckers from its own?
The mayoral race remains a toss-up. Anyone can win it. Whoever does will have their hands full. Reinventing State Street won't be easy. This being Santa Barbara, it will take a long time to get there. I just hope Big & Tall stays open. They're great people. And I need a place to buy shirts.