News
Montecito Mudslide Death Toll Climbs to 15
Two Dozen More Still Missing; Hundreds Trapped in Romero Canyon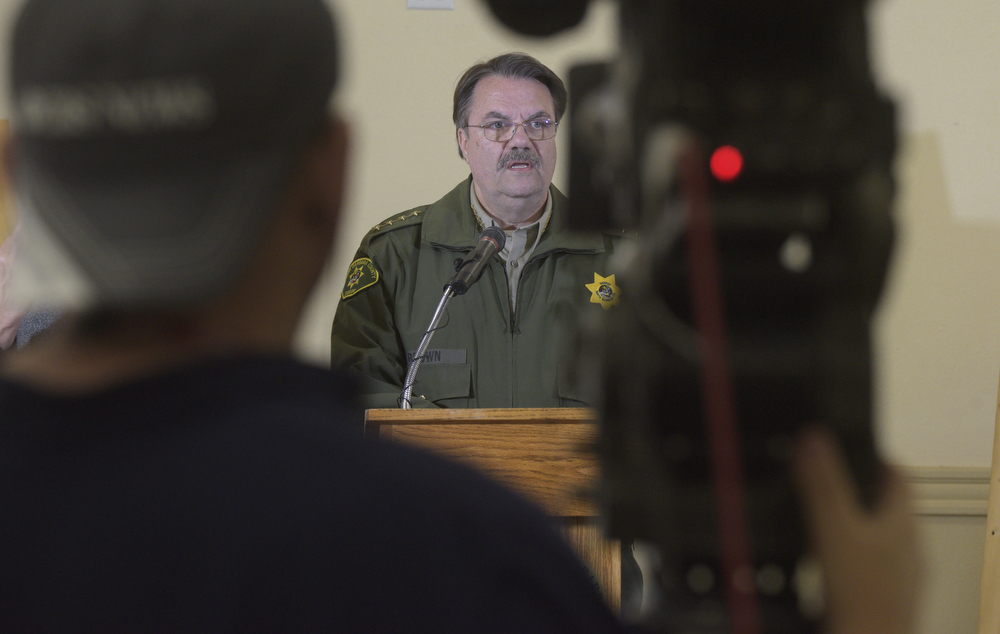 The death toll of the Tuesday morning Montecito mudslides that sheared homes from their foundations and sent car-sized boulders careening out of creek beds has climbed to 15 with more fatalities expected as rescue and recovery teams continue searching the wreckage. Two dozen people remain missing, with at least 300 more trapped in Romero Canyon, where airlifts are actively underway. Twenty injuries have been reported, four of them critical.
[Editor's Note: This story was amended Wednesday morning to reflect the updated number of fatalities.]
Sheriff Bill Brown said during a Tuesday afternoon press conference that the identities of the victims and where they were found is not being released until family members are notified. In anticipation of the heavy rains, and a full day after evacuation orders were first issued, Sheriff's deputies and search-and-rescue personnel spent Monday issuing door-to-door orders in mandatory evacuation zones, he explained, where approximately 7,000 people live. "While some residents cooperated, many did not and chose to stay in place," he said. Brown emphasized he was "heartbroken" by the loss of life but noted that "the efforts last night and today resulted in many lives that were saved."
A number of rescues and deaths occurred within voluntary evacuation zones, where 23,000 people reside. Brown said it was too soon to tell how badly the voluntary area was inundated compared to the mandatory zone. Both types of warnings were issued based on information and predictions compiled by meteorologists, Cal Fire and Forest Service personnel, and flood district staff, Brown said. "This isn't an exact science in terms of defining where [a mudslide] is going to happen," he said. "A lot depends on Mother Nature. This was their best guess estimate of where things were going to occur, and as it turns out, they were exactly right." Brown said it was impossible to predict to "a house or a block or a neighborhood what the impact was going to be."
Emergency 9-1-1 dispatchers received more than 600 calls between 3 and 6 a.m. from hurt and trapped Montecito residents. The more than 500 firefighters and rescue personnel who descended on the area were hampered by conditions Brown described as a "World War I battlefield ― literally a carpet of mud and debris everywhere, huge boulders, downed trees, fallen power lines, wrecked cars." Dozens of homes have been damaged or destroyed. A full assessment is underway, though many neighborhoods remain completely inaccessible by road.
U.S. Coast Guard airships ― large helicopters equipped with hoists ― and support choppers conducted rescues and surveillance from the air throughout the day. Fifty hoist rescues were performed in addition to several dozen more on the ground. Emergency personnel will remain on the scene throughout the night.
The mudslides originated within the Thomas Fire burn scar that looms over most of eastern Montecito. The worst of the debris flows swept down a large swath of hilly but heavily populated terrain between Cold Spring Canyon and Toro Canyon. Pushed by a strong cold front, Tuesday's storm delivered "unprecedented" amounts of rain to the foothills, at one point dropping 0.54 inches in just five minutes. Meteorologists said the threshold for flash flood warnings is a rain event that delivers 0.20 inches in 15 minutes. Rains are expected to lessen significantly throughout the evening and into tomorrow morning.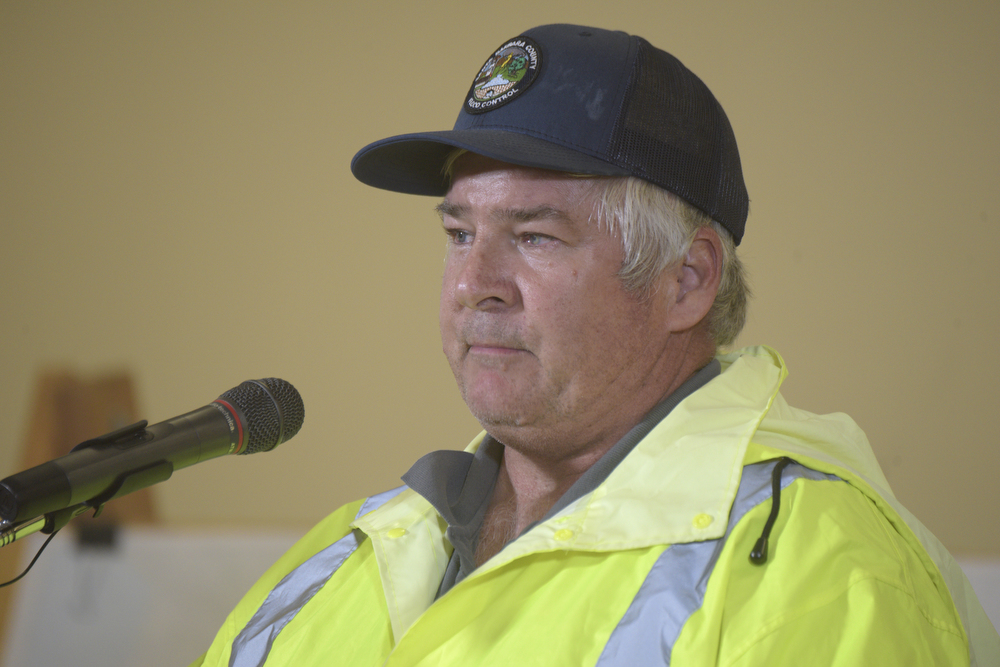 Tom Fayram, deputy director of the county's Public Works Department, told reporters that crews had worked "feverishly" over the last several weeks to clear debris basins in the wake of the Thomas Fire and in anticipation of mudslides. His department and Cal Fire strike teams "did absolutely everything we could do in advance of the storm," he said, and worked up until Monday night before the rains arrived. Intensive clearing efforts will take place in the coming days and weeks to restore drainage back into creeks and channels ahead of more upcoming storms, Fayram said.
Highway 101 remains closed between Seacliff to the south and the Milpas Street exit to the north. The CHP estimates the closure to last "at least 48 hours," perhaps longer. Caltrans has dispatched five front-loading dozers and more than 20 container trucks from San Luis Obispo to clear the way. Earlier efforts were slowed by a broken water main along Olive Mill Road that flooded the freeway already covered by sludge and debris.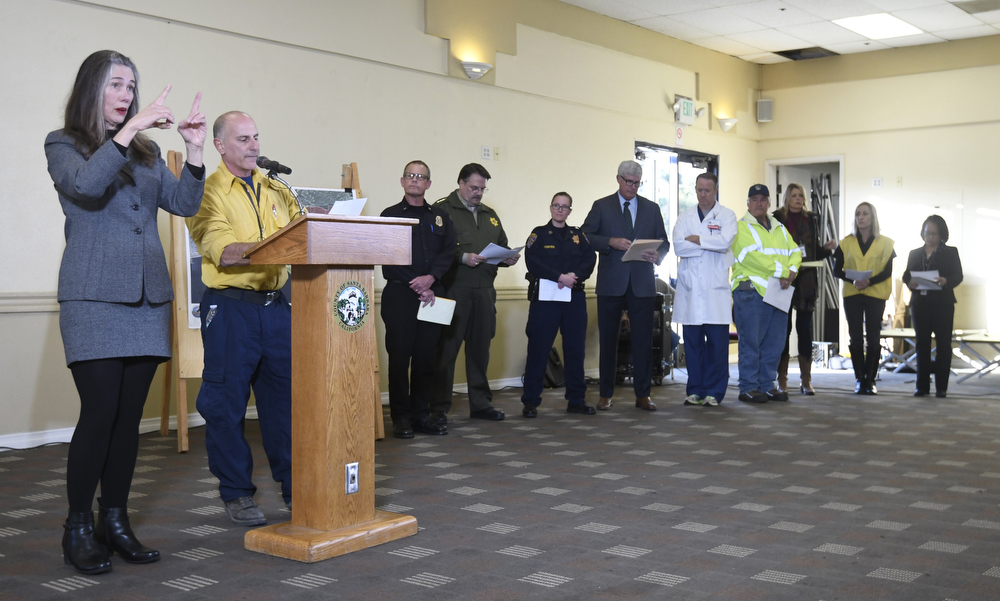 Cottage Hospital activated its own Incident Command Center shortly after 5:30 a.m. when the first of the mudslide victims began arriving by medevac. Fortunately, the timing coincided with a scheduled shift change, so the emergency room was staffed with double the number of doctors and nurses for the remainder of the morning and afternoon. By 3 p.m., 20 patients had arrived, some in serious condition. A number of medical staff who live in Ventura were unable to commute north, however; 13 percent of Cottage's employees live there. The Condor Express and Island Packers have offered to ferry workers up the coast by boat.
A Family Assistance Center meant for those directly impacted by the mudslides is operating out of the First Presbyterian Church in Santa Barbara at 21 East Constance Avenue. Victims and their friends and family in need of psychological or spiritual support are welcome, said a county Behavioral Wellness spokesperson, who asked the public and members of the media to respect their privacy. The center will be open from 8 a.m. to 8 p.m. on Wednesday and can be reached by phone at (805) 364-1822.
Santa Barbara City College is hosting a Red Cross shelter in its gymnasium, where hot meals and warm clothing are being distributed. The most effective way for the public to offer its help, a spokesperson explained, is to make a financial donation through the Red Cross website so the aid organization "can purchase exactly what our clients will need." Those wishing to volunteer can also sign up online.