Film & TV
Reel Nature Comes to the Festival
Films from the Sidebar Are Consistently Among the Best
One of the consistently best slate of films at the SBIFF falls under the sidebar Reel Nature. This year is no exception, with local filmmakers making a significant contribution. UCSB sociology professor Kum-Kum Bhavanni's We Are Galápagos tells the story of the people who live on the world-renowned UNESCO islands and do their part to keep it pristine (see interview on page 33).
The heart-wrenching and hopeful documentary The War In Between gives viewers a behind-the-scenes look at the important work being done at Lockwood Animal Rescue Center, a place where wolves are rescued and rehabilitated, as are the U.S. veterans who care for the animals. It is a remarkable story of the long road back from PTSD for both the vets and the wolves.
From Golf Course to Wetlands follows the years-long fight to return a golf course in Goleta to its native wetlands. It's an inspiring tale of perseverance and a wonderful environmental achievement for our town.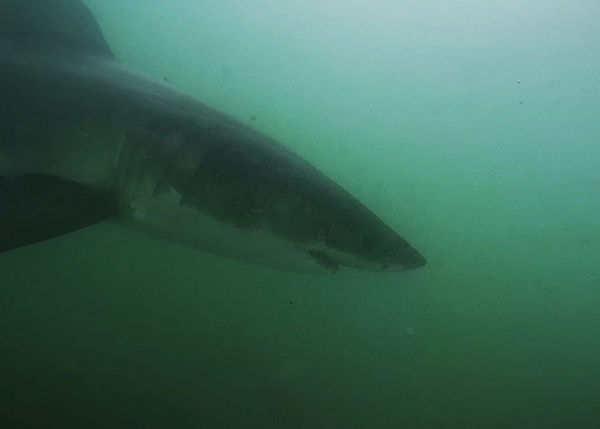 The relationship between art and nature is made clear in The Artist & the Great Bear, a delightful story about artist and wildlife advocate Patti Jacquemain, who uses her mosaic portraits of grizzly bears to educate and inspire people to save animals. The film is a meaningful reminder that anyone can be a catalyst for environmental change.
Other films on the Reel Nature slate include Santa Barbara filmmaker shorts Dancing with Dragons, a story about Forrest Galante, who grew up in Zimbabwe bush surrounded by predators and now has a dream of being in the water with crocodiles; Shark Bight, which takes a look at great white sharks and their peaceful coexistence with humans; and Under Her Wing, which profiles the Santa Barbara Bird Sanctuary and the work done there to rehabilitate unwanted, abused, and abandoned exotic birds.