News
California Insurance Commissioner Promises Action for Fire and Flood Victims
Elected Official Dave Jones' Office Provides Advocates and Mediation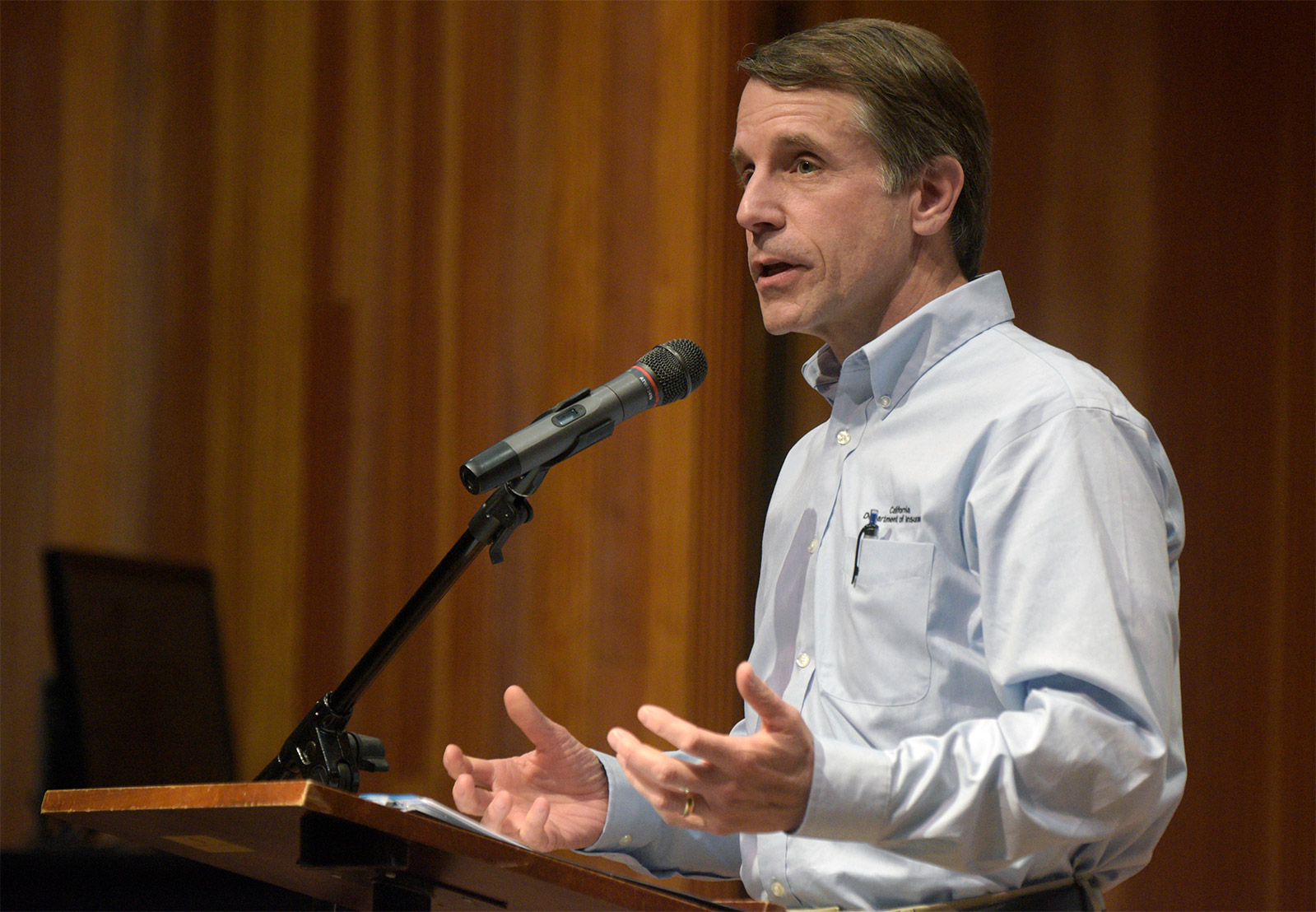 Wearing a button-down cotton shirt and khaki trousers, Dave Jones — California's insurance commissioner — makes an unlikely samurai warrior. But at the Léni Fé Bland auditorium last Saturday, Jones made a convincing case he'd go to bat for Thomas Fire and mudslide victims with their insurance carriers. "Our job is to get you the coverage you're entitled to," he said. "If they resist, call us." Jones, an elected figure and Democrat, put insurance companies on notice last Wednesday that Montecito homeowners suffering flood damage from the catastrophic debris flow of January 9 should be covered by their fire insurance policies.
Under state law, Jones repeated many times, flood damage must be covered by fire insurance policies if the fire is determined to be the "efficient proximate cause" of the flood. The preliminary consensus among geologists, meteorologists, and the county coroner is that the Thomas Fire set the stage for the debris flow. Since issuing that notice, Jones said, many insurers have since adjusted their positions. However, one Montecito homeowner with a military-issue policy — USAA — said that wasn't his experience. His carrier was still refusing, he said. "We will talk to them," Jones declared. "I believe the burden is on them."
Homeowners calling his office for help are assigned case managers who function as advocate go-betweens with insurance carriers. If they hit an impasse, mediators will be made available at no cost. Jones said he used the bully pulpit of his office to ask insurance carriers to increase the up-front payouts on coverage for personal possessions from the 25 percent required by most policies to more than 50 percent. The vast majority, he stated, have complied. In addition, such payouts often require an itemized inventory of possessions lost. Jones said many companies have waived that requirement as well.