Society Matters
Kick Ash Bash Celebrates First Responders
Star-Studded Event Nets More Than $1.7 Million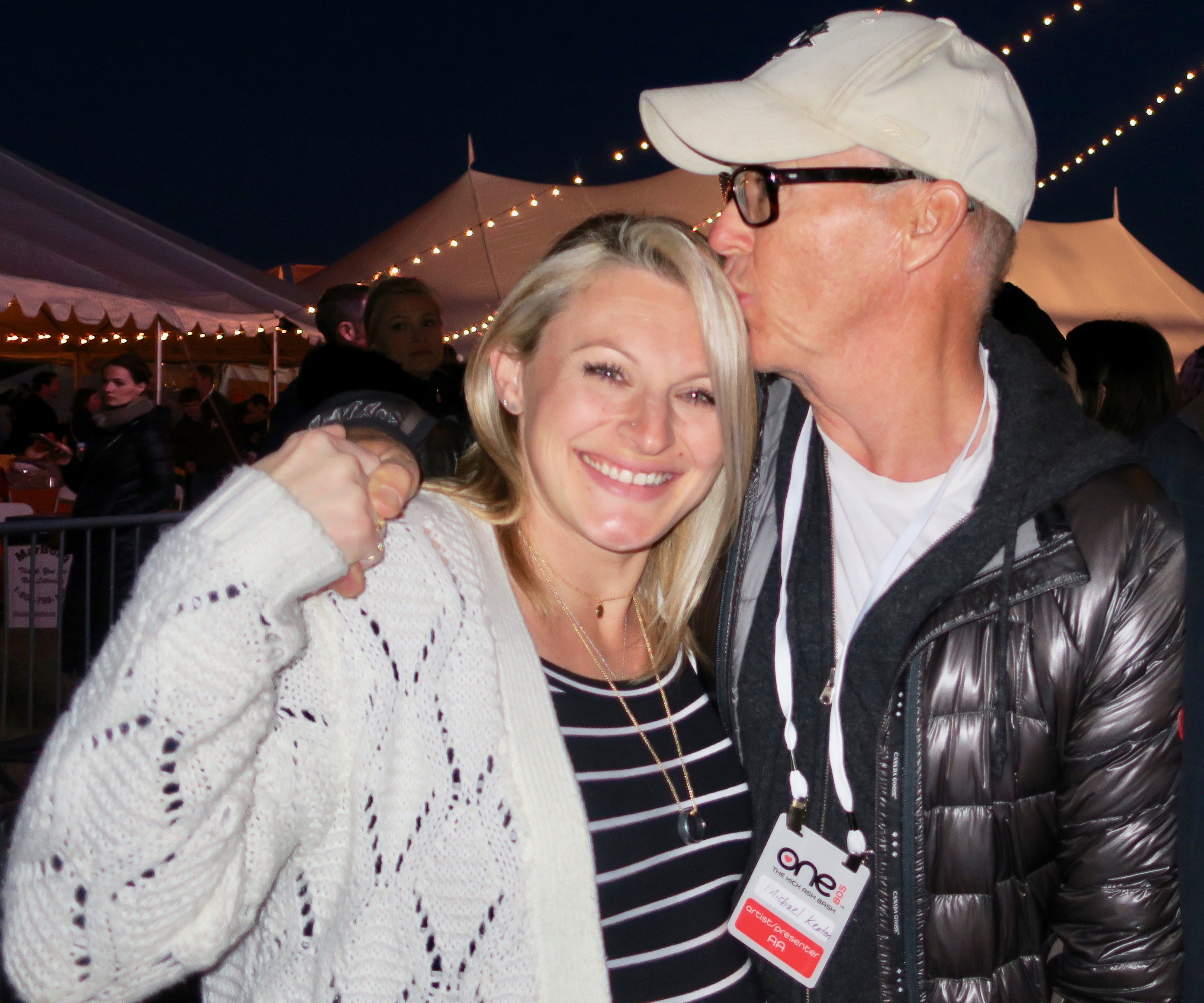 On February 25, more than 3,000 people gathered at Bella Vista Ranch and Polo Club in Summerland for the One805 Kick Ash Bash, a phenomenal, star-studded event that celebrated first responders and netted more than $1.7 million. Costs were kept to a minimum thanks to organizers, performers, and many vendors donating their time and services. Generous sponsors, including lead sponsor Yardi Systems, allowed for free tickets for 2,300 first responders.
Brief, poignant speeches were interwoven with amazing musical performances by Katy Perry, Kenny Loggins, Alan Parsons, Katharine McPhee, Richard Marx, Wilson Phillips, The Sisterhood Band, Glen Phillips, Steve Vai, Dishwalla, David Foster, and others. Emcee Dennis Miller entertained the crowd throughout the day, and numerous other stars made appearances, including Ellen DeGeneres, Jimmy Connors, and Jane Seymour. Ashley Iverson, whose husband, firefighter Cory Iverson, lost his life in the Thomas Fire, also gave a touching speech.
Event Co-chairs Eric Phillips and Patrick Nesbitt welcomed the crowd, introduced senior members of first responder agencies, and deeply thanked them and their staff. A humble Sheriff Bill Brown noted that he and the other first responders were just doing their job, whereas the event organizers, performers, and others involved at the event were volunteers who did this out of the goodness of their heart.
The most touching moment in a day filled with them was when Lauren Cantin, a 14-year-old girl who was pulled from rubble under her house in the 1/9 Debris Flow, passionately sang "God Bless America," with the Adderley School Choir in the background, and then was joined onstage by Montecito Fire Captain Ben Hauser and Montecito Firefighter Andrew Rupp, who played critical roles in her rescue.
Perry, who wowed the crowd in a surprise performance, described herself as a "real 805 girl," having been born in Goleta and later having lived in Montecito. She shared that this is her sanctuary and where she creates all of her music and expressed her thanks to the first responders and community volunteers. A bagpipe performance and presentation of colors added to the festivities.
DeGeneres cautioned how "the news has moved on, but we have not moved on," saying she will continue to do everything she can to raise awareness for this disaster. DeGeneres urged people to think about workers who have lost income and to tip and spend more to help them. She added that some good has come out of this disaster – we have become closer to and more patient with each other.
In an interview, Eric Phillips shared how "this event was a beautiful culmination of the compassion, gratitude, and support that started with the Thomas Fire in December. The part that touched me the most was seeing how the children were able to joyfully engage with first responders. That really was a testament to the sense of hope and relief that we wanted to impart with One805. Our community's children are feeling happy again – and first responders got to witness that firsthand. It's reciprocated soul medicine for everyone who was part of it."
Event Committee Member Nina Phillips related how they wanted first responders to be easily identified so people could thank them. She created ID lanyards with a unique color for each group, which "became their symbolic badges of honor … The look of pride that families had for their heroes was priceless." Santa Barbara City Fire Chief Pat McElroy said that he was overwhelmed by the event and that he was so happy to see first responders coming out, for a change, and starting to enjoy some things again.
Loggins shared how grateful he was to the first responders. Fortunately, his home received only minor damage; however, he was in the heart of the danger zone for the fire and debris flow, and many of his neighbors lost their homes. Loggins closed the main event with an incredible, extended performance.
Across the sprawling estate, various first responder agencies exhibited their vehicles, and for the kids, there were loads of attractions, including a very popular Ferris wheel.
A committee comprising first responders and two event committee members will allocate the funds raised for (1) equipment for first responders; (2) the At-Ease Program, which provides counseling to first responders; (3) debris flow survivors; (4) scholarships for first responders' children; and (5) the Santa Barbara Equine Assistance and Evacuation Team.
The first responder equipment will include two mobile command centers and other items requested by agencies in the aftermath of the disasters. As for the At-Ease Program, according to Santa Barbara Firefighter Alliance President Paul Cashman, it is literally saving lives of first responders after the recent disasters. The survivor component will be managed by Direct Relief, with funds going to the next of kin of those who lost their lives, those hospitalized due to injuries sustained in the debris flow, and Montecito residents otherwise impacted by the debris flow. The scholarship component will be managed by the Scholarship Foundation of Santa Barbara. All funds will be routed through the Santa Barbara Firefighters Alliance.
Organizing such an enormous, star-studded event and raising more than $2 million ($1.7 million net) in a few weeks' time was an astounding accomplishment. However, Marketing Committee Chair Richard Weston-Smith shared that while "logistically, this event was a bit of a beast … it really was easy to rally performers, volunteers, and sponsors around this cause."
The main event ran from noon to six, and then came the After Bash hosted by Michael Keaton. David Crosby and the Sky Trails were joined by Iration, Robby Krieger of the Doors, the Caverns, and The Feal. Keaton related how "the good will that comes together at an event like this is a feeling that should be remembered for the rest of our lives." For many of us, it certainly will.
If viewing this from a mobile device, click on "Desktop site" in top right for more pics.
Send invites to gail@independent.com.