Living
A Fond Farewell to the Dubin Learning Center
Education Landmark Closing After 40 Years of Service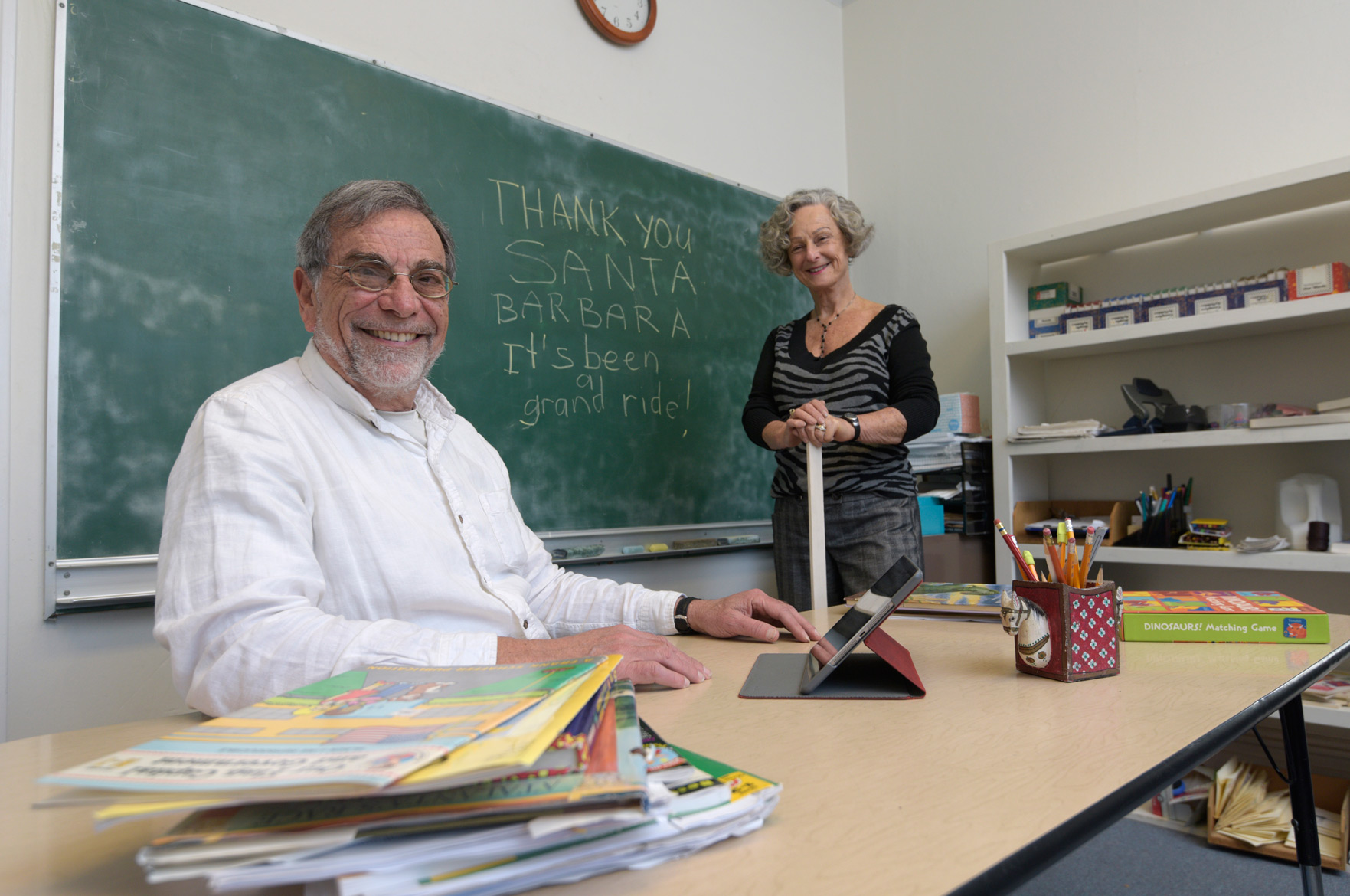 Barry and Deidre Dubin, who have operated the Dubin Learning Center in downtown Santa Barbara since 1979, are closing up shop at the end of March. After all these years of providing expert educational instruction for the community's children, they're ready to retire, travel, and take some well-deserved time off.
The couple met while working at the famed Frostig Center in Los Angeles, a leading institution in developing awareness and expertise around educational approaches for students with learning differences. Back then, Deidre was a young psychologist from Australia and Barry a Master Teacher; they fell in love, traveled the world, and eventually settled in Santa Barbara, where they served generations of students and families in a variety of ways: Dyslexic students have learned to read, write, spell, and do math; students with processing issues have acquired executive function skills; and students aspiring to college have prepared for the demands of standardized testing and university-level work.
Last October, as part of their observation of Dyslexia Awareness Month, the County Board of Supervisors recognized the Dubins' work. Teachers, tutors, parents, and students attended to express their gratitude for a couple that has quietly and effectively provided an educational lifeline for so many Santa Barbarans.
Before they leave for an adventure-packed trip to the Philippines, Cambodia, and Vietnam, the Dubins will continue serving their current students, even as they pack up their West Cota Street center and turn it over to some young entrepreneurs who plan to turn the graceful Victorian into a bed-and-breakfast.
After their return to town, who knows? They have been asked to mentor classroom teachers, work privately from home, and even teach their methods to aspiring educators. Whatever they decide, their wealth of knowledge and generous spirits will surely be put to good use. "I don't know exactly what I'm going to do," said Deidre with a smile. "Education has been my life."