News
Two More Suits Filed Against Edison in Montecito Disaster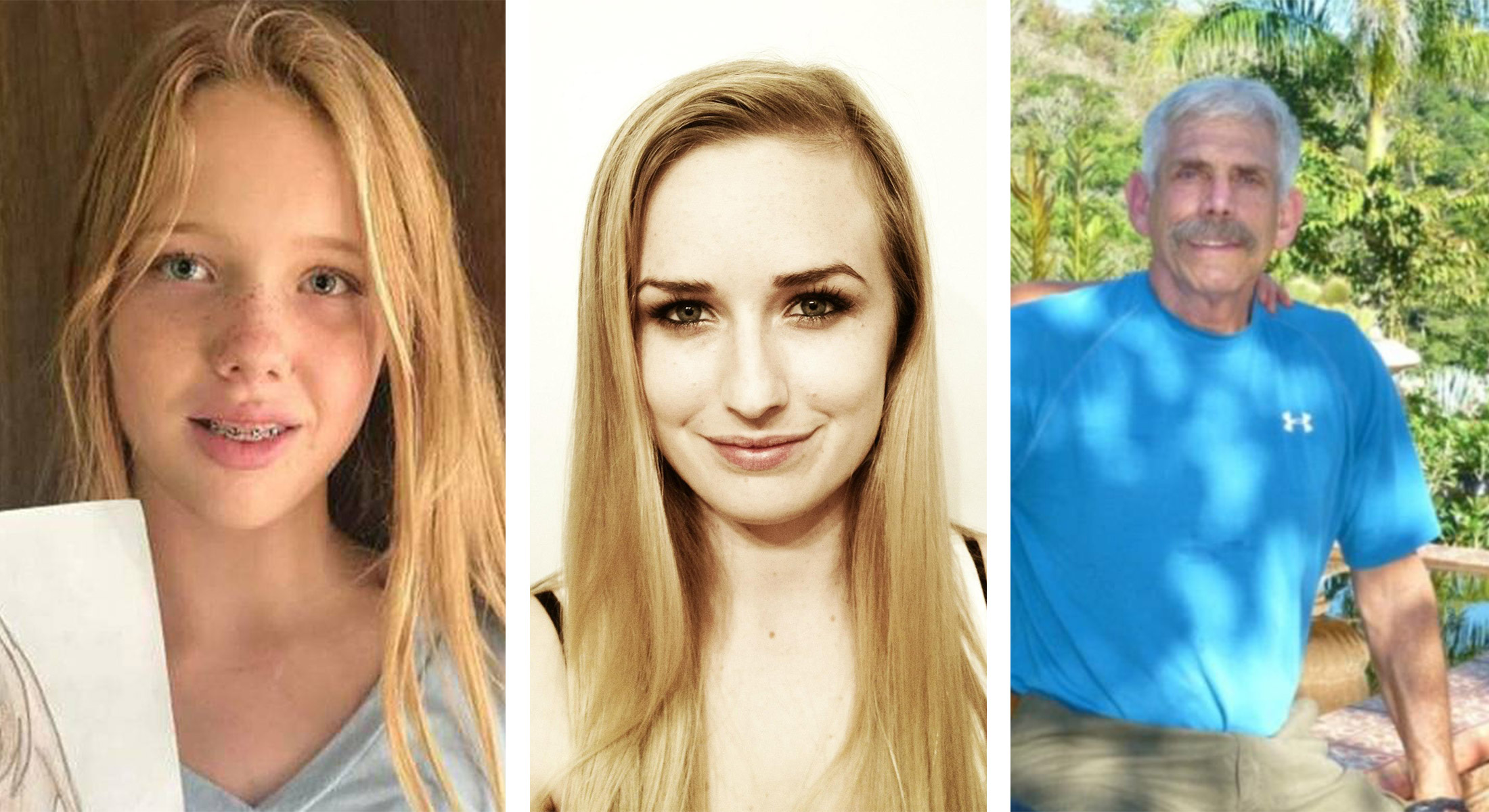 Two families of victims of the devastating Montecito debris flow are suing Southern California Edison in separate wrongful death claims filed this week.
Both civil lawsuits allege that the utility company's failure to maintain its Santa Paula electrical facilities caused the Thomas Fire to break out on December 4, 2017. It eventually became California's largest wildfire, which resulted in massive and deadly debris flows a month later, one lawsuit states.
Two separate press conferences announcing the suits were staged Thursday morning on Hot Springs Road. "I'm still in shock. It's as if the girls will walk through the door any day," said Carie Baker-Corey, a single mom who lost her daughter Sawyer, who was 12, and her stepdaughter Morgan, who was 25. "I just can't believe my girls are gone. It is just unimaginable."
A mother of twin 12-year-old girls, Baker-Corey was among the Montecito survivors who were swept from their homes and thrashed by a wall of mud in the early morning storm. One of her daughters survived. Twenty-one people were found dead; the bodies of two missing people have yet to be recovered.
Her arm in a sling, Baker-Corey spoke at the 11 a.m. press conference. The backdrop appeared to be the site of a disaster. Baker-Corey stood with attorneys Jason Wansor and Travis Logue of the Santa Barbara law firm Rogers, Sheffield & Campbell, LLP and attorneys from the Los Angeles firm Panish Shea & Boyle LLP.
"[Southern California Edison] knew about the significant risk of wildfires stemming from its unsafe equipment, aging infrastructure and ineffective vegetation management system for many years before the Thomas Fire began, and has been repeatedly fined or cited for failing to mitigate these risks," a press release from the law firm stated. "The Thomas Fire and mudslides were the inevitable byproducts of SCE's willful and conscious disregard of public safety."
Two hours earlier, a few blocks down Hot Springs Road, the relatives of another mudslide victim held a similar media event.
The relatives of Peter Fleurat, a 73-year-old man who died in the January 9 Montecito storm, filed a wrongful death lawsuit against Southern California Edison. Similarly, the family charged the utility company is responsible for starting the Thomas Fire and causing the catastrophic landslides.
"Had SCE acted responsibly, the Thomas Fire could have been prevented," the suit alleged, adding, "Areas of the Los Padres National Forest that had not burned in the Thomas Fire, such as Mission Canyon, experienced none of the devastation that occurred nearby in Montecito despite receiving the same amount of rainfall that was received in the canyons above Montecito."
On January 9, Fleurat and his longtime partner, Lalo Barajas, were stripped from the Montecito home they had shared for 17 years. After the incident, Barajas remembered the wall "blew open" and the pair was thrown into the mudflow. Barajas managed to wrap himself around the trunk of a tree, but Fleurat's body was later found near four others at the corner of Hot Springs and Olive Mill roads.
Fleurat's family is represented by a legal team that has filed lawsuits on behalf of 71 plaintiffs and 32 properties damaged or destroyed in the January disaster. The team includes attorneys Alexander Robertson of Westlake Village, Peter Bezek of Santa Barbara, Joseph Leibman of Santa Barbara, and Geoff Spreter of San Diego. They are also representing more than 150 plaintiffs and 68 properties in Ventura County as a result of the Thomas Fire.
Editor's Note: This story was corrected on March 30 to indicate that Carie Baker-Corey is the stepmother of Morgan Corey.