News
Murder Charges Filed in Santa Barbara Against Alleged Golden State Killer
Did Joseph DeAngelo Kill in Goleta 40 Years Ago?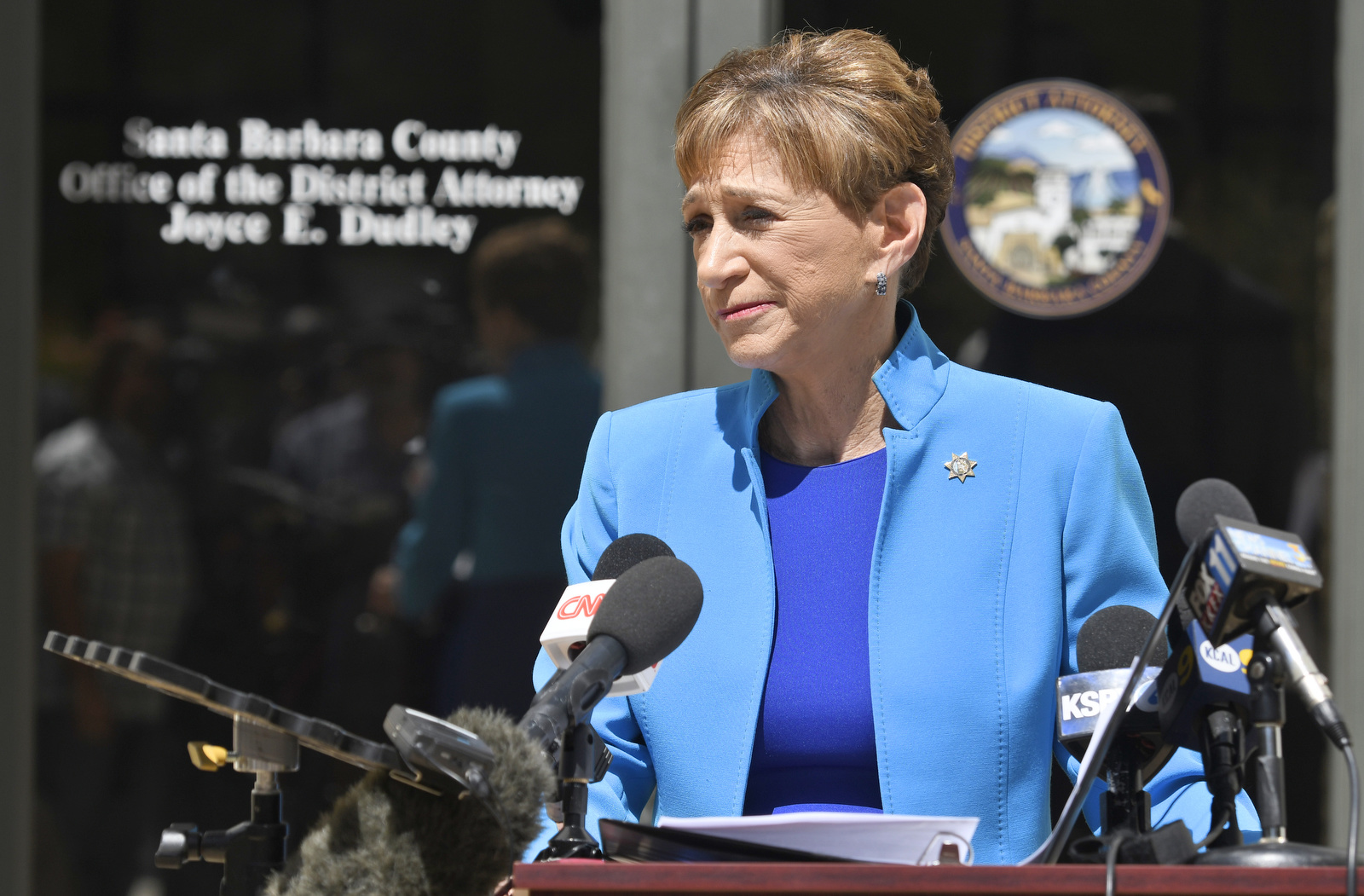 District Attorney Joyce Dudley has filed four counts of first degree murder against Joseph James DeAngelo, the alleged Golden State Killer. Two counts are for the murders of Cheri Domingo and Greg Sanchez on July 27, 1981, in Domingo's Goleta home, where both were bludgeoned to death. The other two counts are for the murders of Dr. Debra Alexandria Manning and Dr. Robert Offerman on December 30th, 1979; the couple was found shot in their Goleta home. Each count carries multiple allegations and the possibility of life without parole or the death penalty.
Dudley's announcement comes two weeks after Ventura and Orange county disclosed their decision to file and pursue charges. Her delay, she said, is due to her methodical process and review of evidence.
"I was looking very carefully at the evidence," she said. "I knew that I wouldn't file charges until I believed, as in all the cases we file in the Santa Barbara District Attorney's Office, that we could prove the charges to the standard of beyond a reasonable doubt with admissible evidence. As soon as I got to that point, I made the determination to file these charges."
A meeting with Ventura and Orange county's district attorneys was scheduled for last week in Dudley's office. The district attorneys discussed whether they will file charges separately or conduct one large trial. "I truly want what is in the best interest of the cases," said Dudley. "[Our meeting was] the beginning of a face to face conversation, and I think it'll take some more time." DeAngelo is facing charges for 12 potential murders, 45 rapes, and burglaries.
Dudley listed her top priorities for the case as meeting the needs of the victims and their loved ones; the second, justice for the people of California; and third, judicial economy, which is important when dealing with a case this size. These priorities will influence the final decision on how and where to process the case, she added.
Dudley was reluctant to share further details about the case and evidence in an effort to allow DeAngelo to maintain his innocence until proven guilty and to avoid affecting the potential jury.
The Golden State Killer cold case was reopened two years ago by Sacramento District Attorney, Anne Marie Schubert, to seek justice for all of his alleged victims. Chief Deputy Attorney Kelly Scott and Santa Barbara County Detective's Gary Kitzmann were assigned to the Golden State Killer Task Force. DeAngelo was arrested on April 24; he is currently in custody in Sacramento.